Hey guys. These are coming thick and fast now huh? I'm trying to catch up to the present before my trip to Brugge on friday. Guess that means two today, and another friday morning.

===================

Click here to start at the beginning.
Click here for the previous entry.

===================

I think it's disgusting how early i've gotten into the habit of getting up at. 8am or earlier every morning. What has gotten into me?

After writing part 4, I got ready and headed outside. It was snowing light, which is always kind of fun. As I was walking down the street, I saw the tram go by. Realising that I had no real plan for the day, and that it's just rediculously easy to get around Brussels, I made a run for it.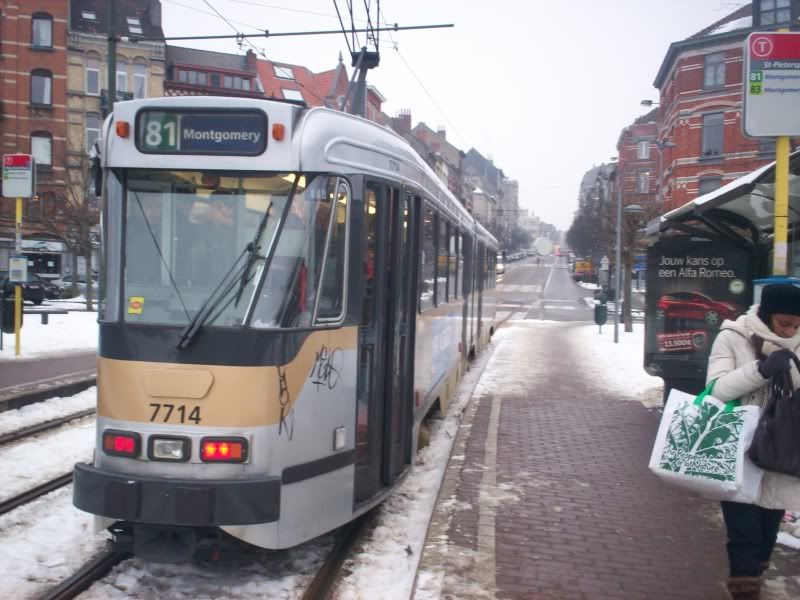 A tram in Brussels



Unfortunately, it's almost pointless taking photos from inside the tram with my camera. Consequently, all the pretty amazing sights of the city went undocumented. I really enjoyed that ride though, working its way through the city streets and listening to the voices of people going about their daily lives around me.

I got off near the end of the line, at a stop which linked up to a metro station. Public transport here all uses the same tickets, and each one lasts an hour, meaning you can jump off one form and hop on another for free. Effectively, you can get from one side of the city to another, using trams, busses and the metro for about 1 euro. Just brilliant. So I jumped on the metro, heading into town.

I got off near the river, thinking i'd grab a bite to eat before heading to the various museums on my list for the day.


What I think is the river Senne



After having lunch, I slowly made my way towards the center of tower, passing many fantastic structures on my way before finally reaching the grand place once more. With the museums being open that day, I entered the musuem (The Musee de la Ville - Broodhuis) on one of the sides. Inside was essentially a collection of artifacts from antiquity related to Brussels. One room contained a wide collection of gothic gargoyles and other such things, fallen from buildings or recovered after the buildings destruction. Also in the mesuem was many maps and models of Brussels at different stages of it's history. All very interesting, and it really gave me an appreciation of the city's depth of history, something which i'd previously reserved only for the likes of Brugge or Antwerp.

After that, I made my way to Parc, which neighbours many fantastic art galleries and musuems. I entered the modern art gallery and was quickly blown away by the impressive collection. The highlight of that place for me, was a Salvador Dalí that they had on display.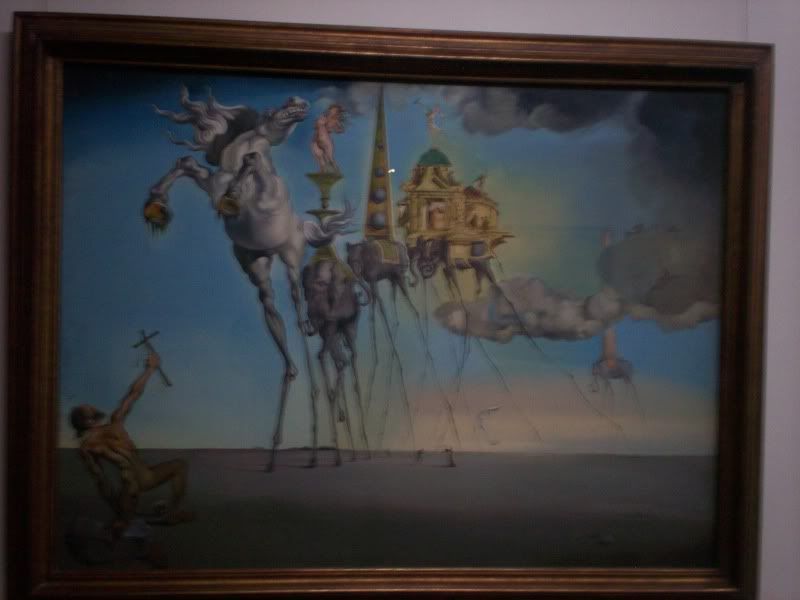 Salvador Dali: Temptation of St. Anthony



It was amazing to see that piece. Dali would be easily one of my favourite artists, and of course, the piece looks far more impressive in person.

The gallery was seperated into two main portions, the 'modern' art section (18-20th centuries) and the 'ancient' art gallery, featuring paintings especially from the renaissance. The entire place really impressed me, and I would recommend it to anybody with even a passing interest in fine arts. Absolutely fantastic, I commented to the woman next to me on the lift after seeing the gallery, and she heartily agreed.

Last on my list was a tour of the City Hall, also on the grand place. There were two english langauge tours a week, and it was impossible to enter without a tour guide.

The tour was impressive, without being amazing. I'd recommend it to anybody who is around the Grand Place around the time of a tour, but I wouldn't say it's quite the kind of thing to make a special trip for. The tower, which would have afforded an excellent view, was strictly off limits. Our tour guide was clearly english as a third or fourth langauge, which got a bit tiring after a while. That being said, there are some fantastic pieces inside the place, not the least of which is a series of huge tapestries depicting a variety of important events in Belgian history.


The abdication of Charles V



As has become usual for me on days like this, where i've been on my feet all day, I found myself flagging as it darkness set in. I headed back on the metro to find, very kindly, dinner ready for me and Batman to watch kick some ass on the TV (with an accompaniment of Chimay Blue... one of my absolute favourite beers so far).

A very enjoyable day, all in all.

+ Show Spoiler [Lots of day 5 images] +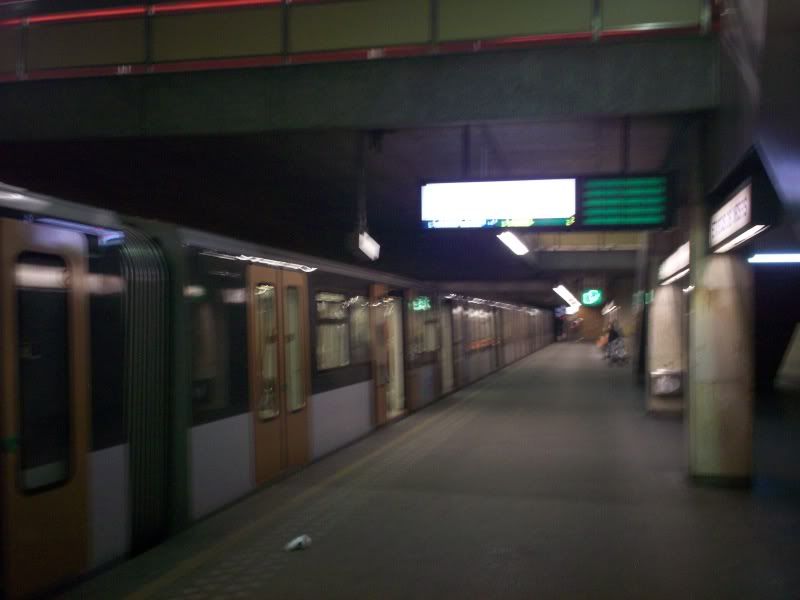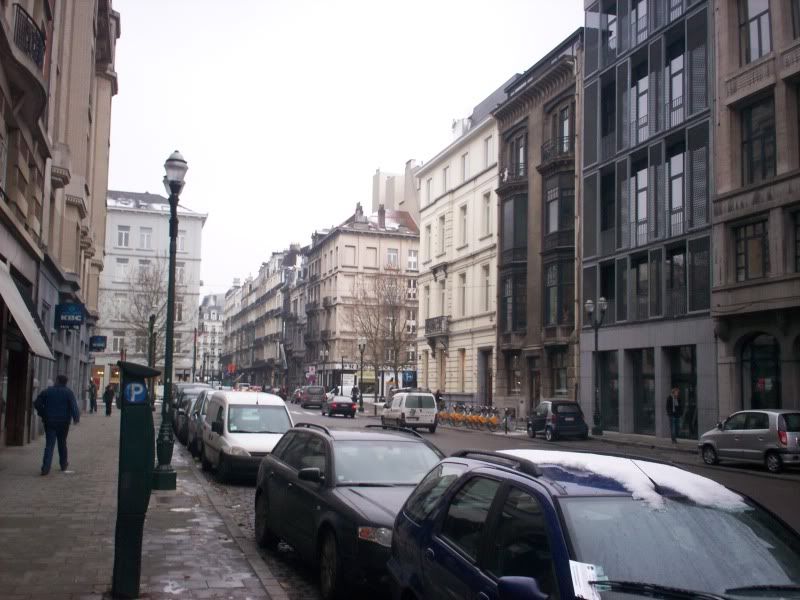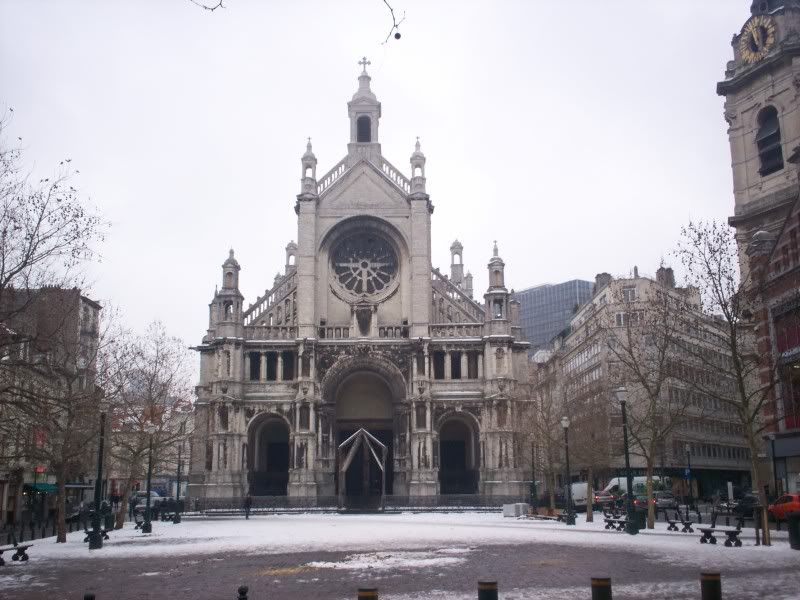 More fantastic buildings I don't even know the name of!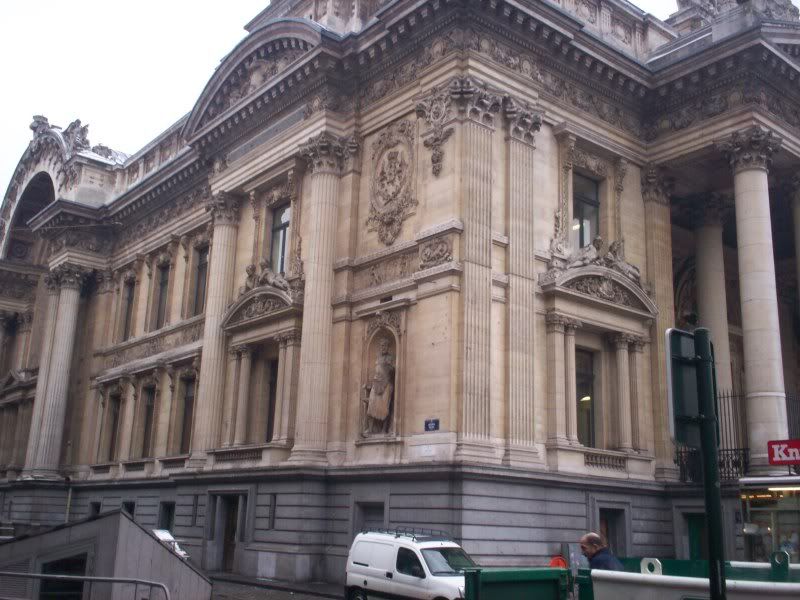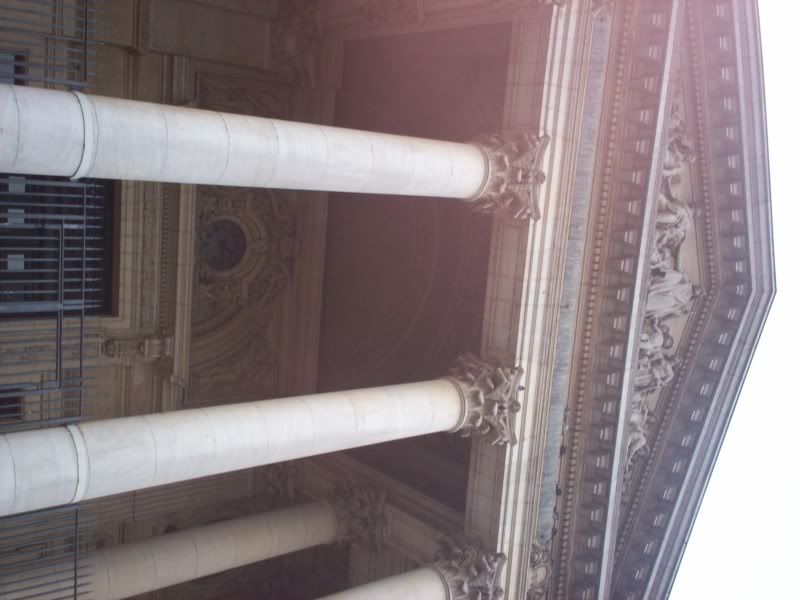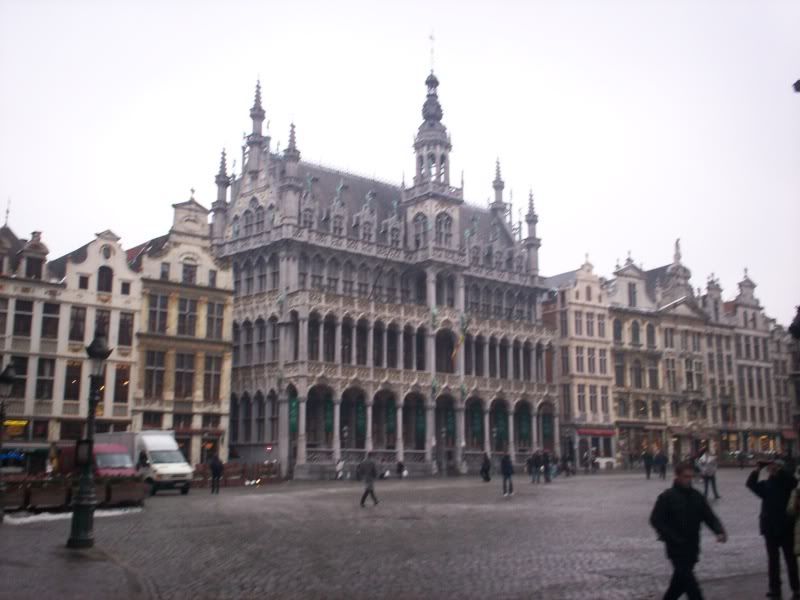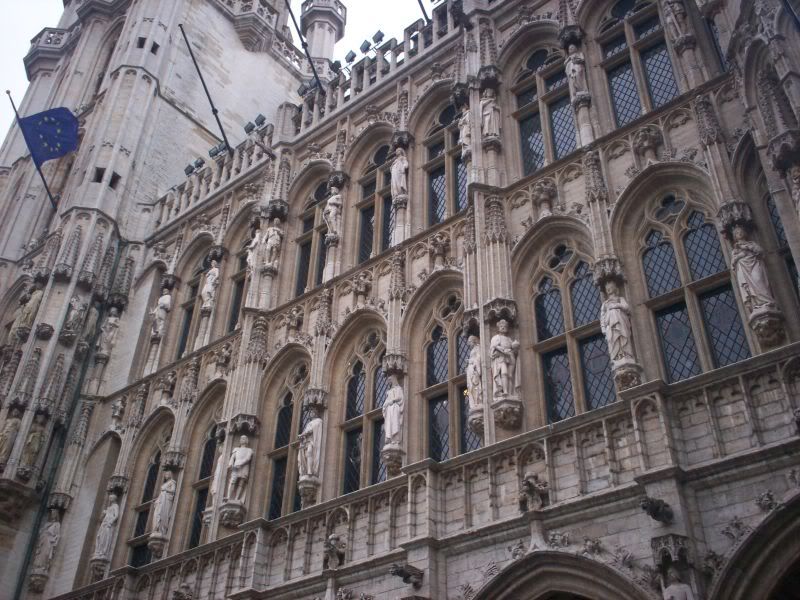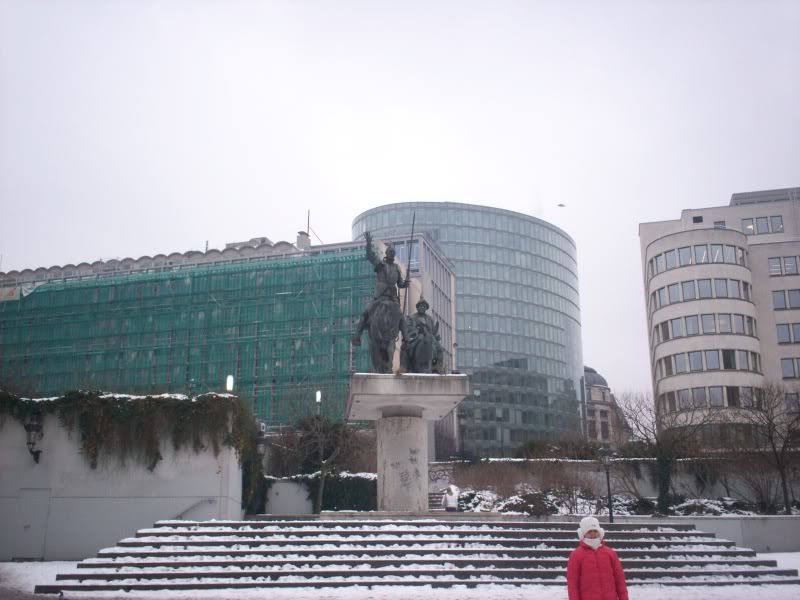 Statue of a poet near the city center which I really liked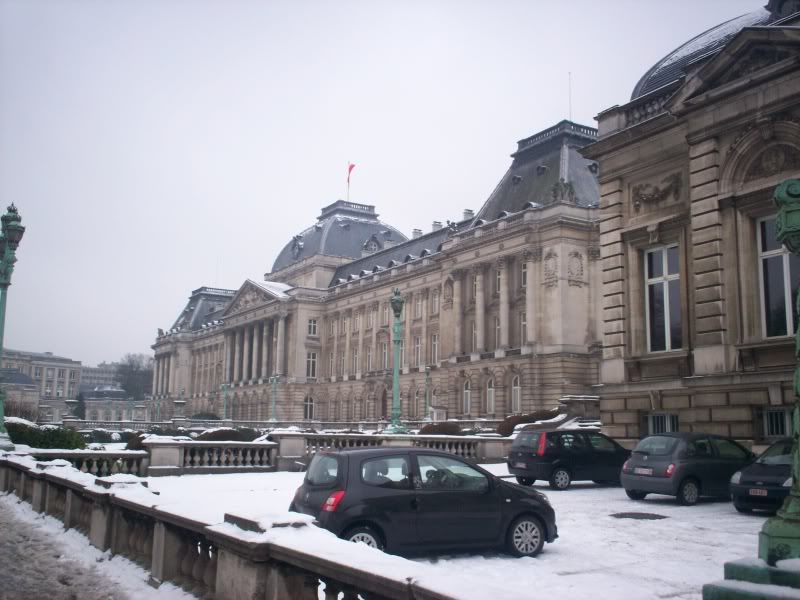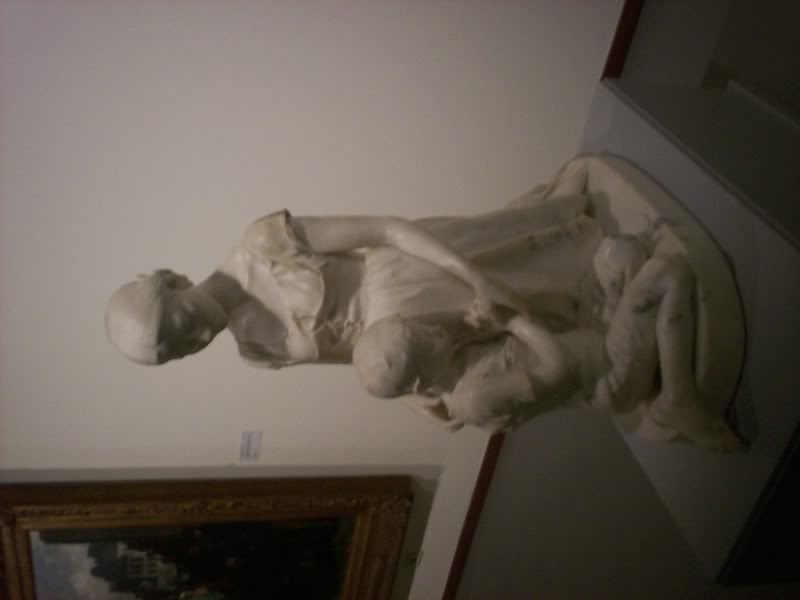 From inside the art galley (no flash)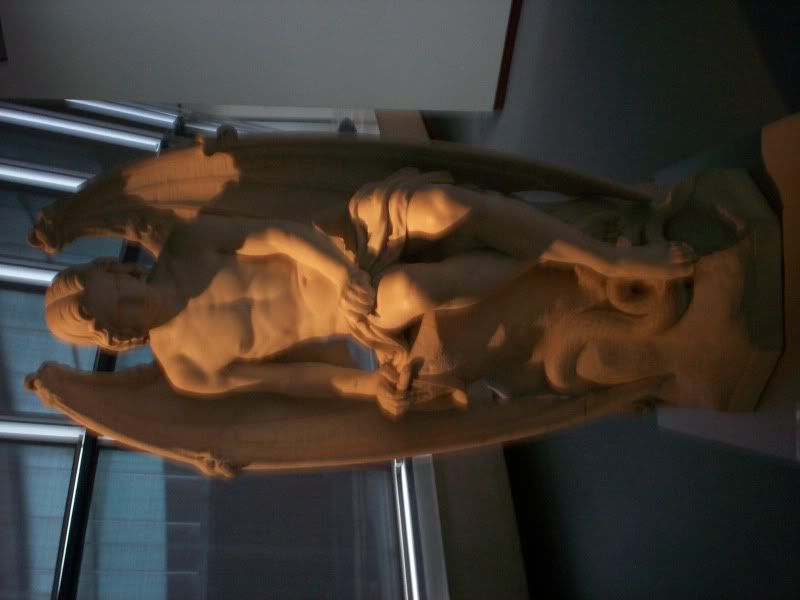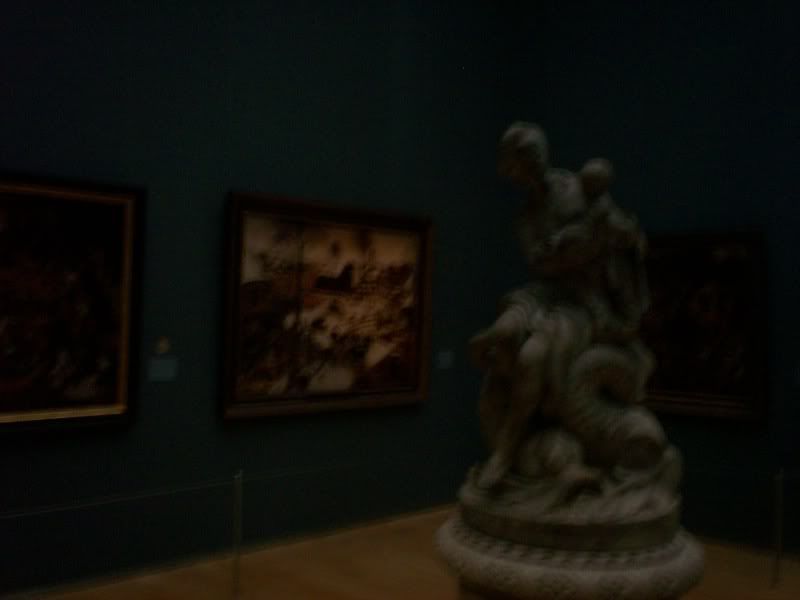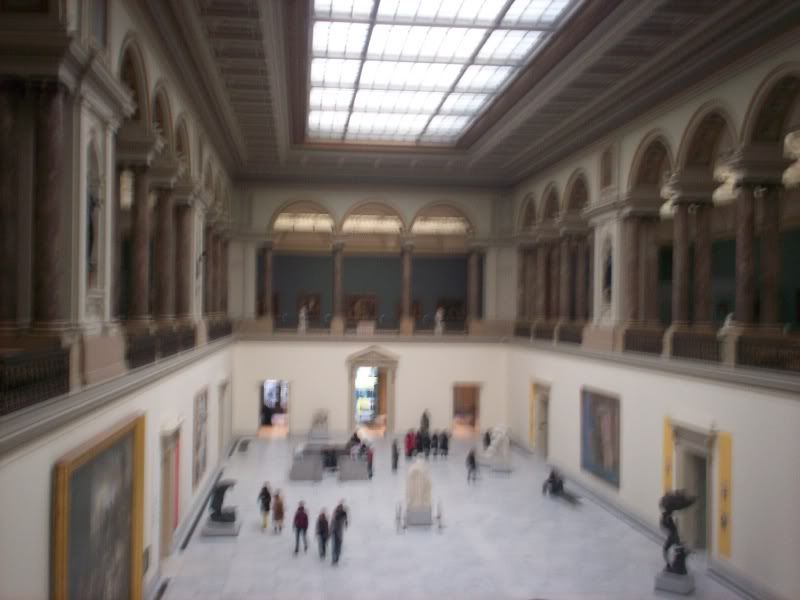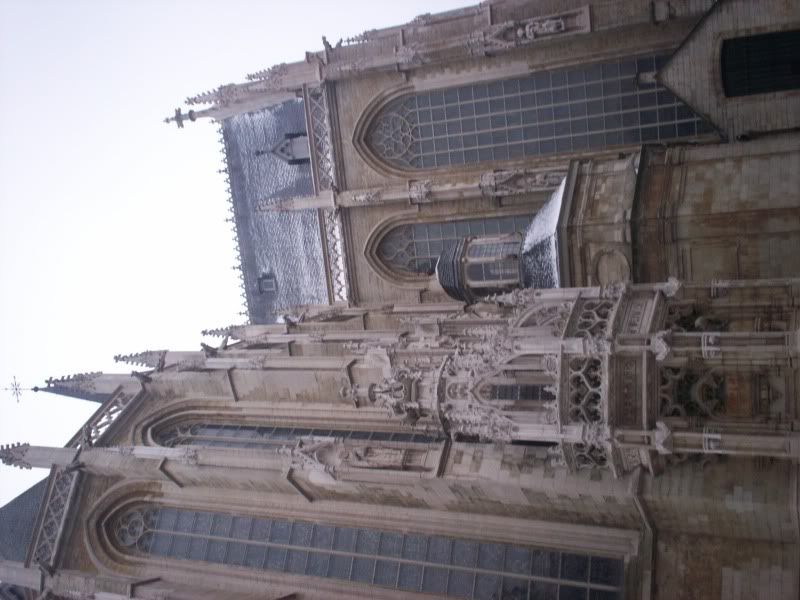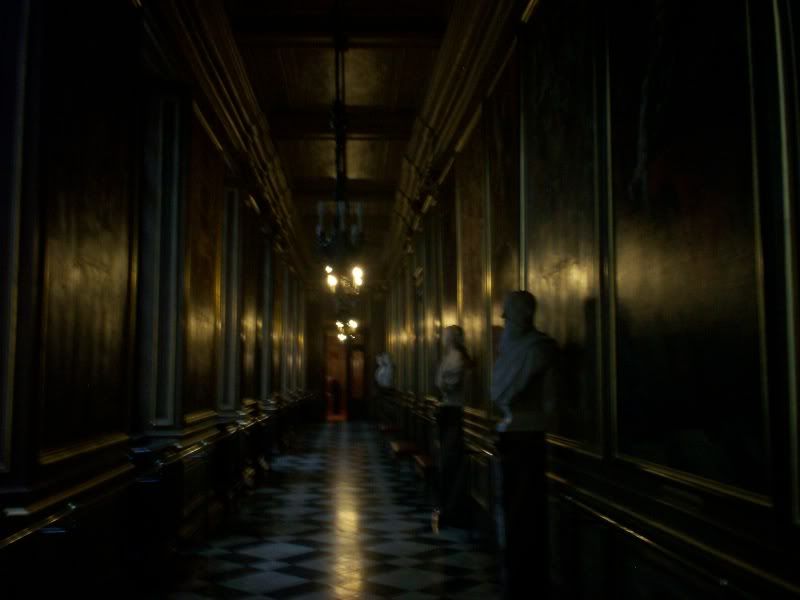 Sneaky pictures from inside the town hall


===============

Click here for the next thrilling installment!

===============

So thats it for another day. Gonna head off, grab some lunch then head to the Musee Royal just up the hill. EDIT: After MSL Semi A of course!

Hopefully should have yesterday up by tonight