by Wax

Week #199 of the ESL Opens produced the 'standard' result, with the current power trio of Dark, MaxPax, and Clem splitting the three server cups.

The week started with

Dark winning in Korea, beating his frequent cup foe ByuN by a 3-2 score in the finals.

The European server cup was up next, which

MaxPax took home with a perfect, lossless run. The MaxPax benefited from Spirit scoring a 2-1 upset over Clem in the semis, after which he defeated the Polish Terran 3-0 in the finals.



Clem came back for another try on the Americas server, and this time, he went all the way. The bracket path for Clem was especially impressive, as he defeated three of the ESL Open's strongest players in herO (2-0), Cure (2-0), and Dark (3-2) in the final three rounds.

In the non-ESL weeklies,

Solar won Kung Fu Cup Winter #5, sweeping ByuN 3-0 in the finals. Jieshi earned a surprise fourth place finish in the cup thanks to upset wins over DongRaeGu and Spirit. Finally, KSL #32 (now on a bi-weekly schedule) was won by

herO.


---
ESL Open: Korean Cup (partial bracket shown)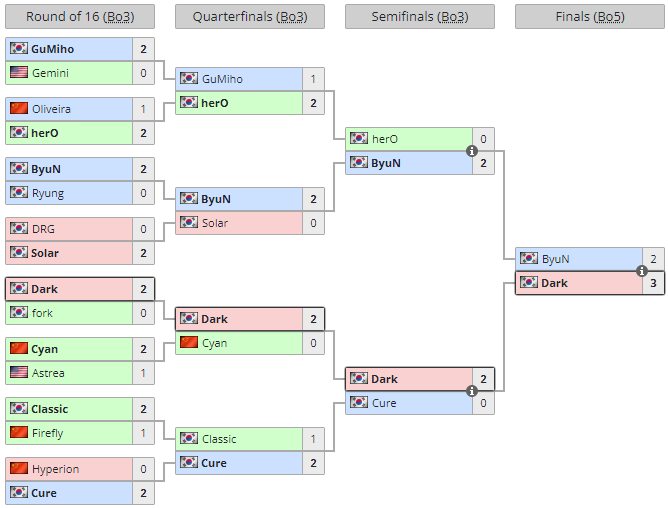 *****
ESL Open: European Cup (partial bracket shown)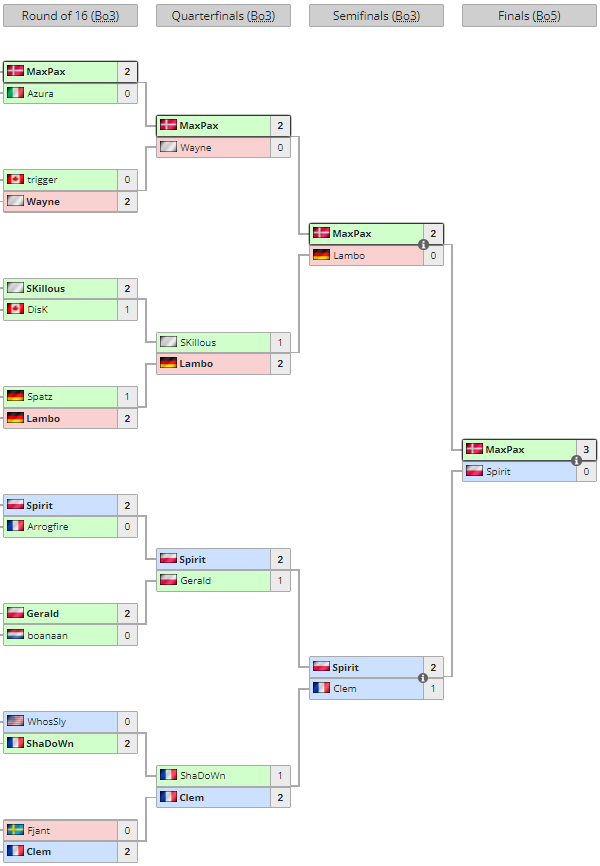 *****
ESL Open: American Cup (partial bracket shown)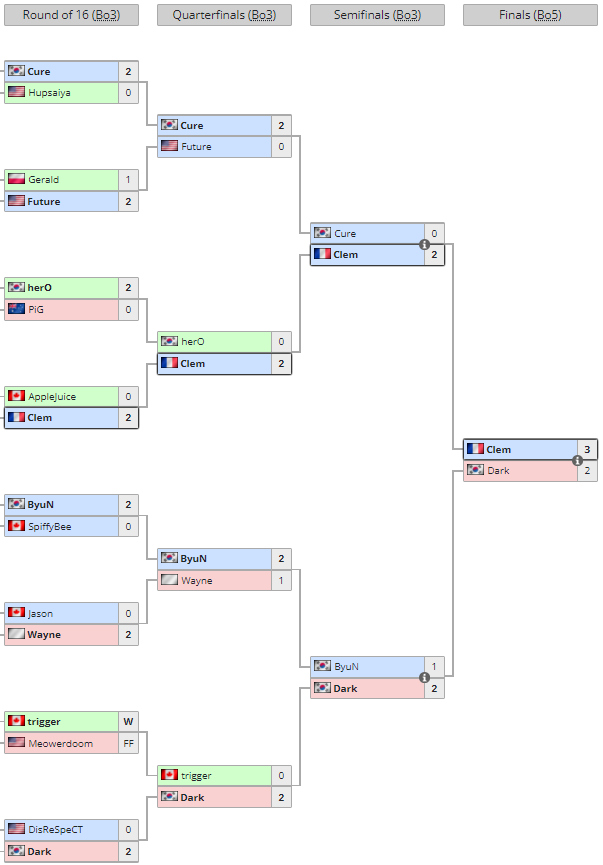 *****
Kung Fu Cup Winter #5 (partial bracket shown)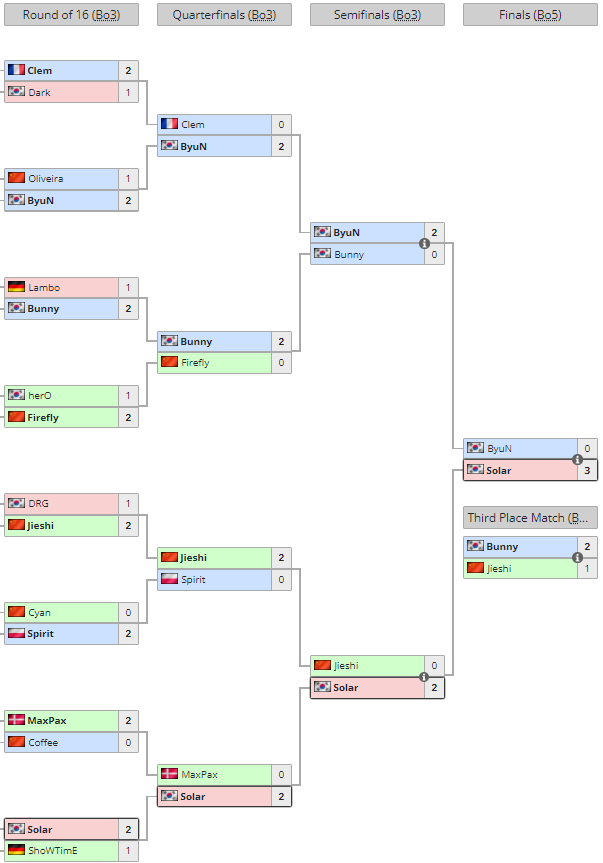 *****
Korean StarCraft League #32 (Partial bracket shown)