Week 2 of DreamHack Masters saw China welcome TIME back as its regional champion while the North America and Europe regionas wrapped up the group stages and finalized their playoffs brackets.

The regional portion of DreamHack Masters Valencia will conclude in Week 3 (May 31 - June 5th) with the European and North American playoffs. The main event, played live at the DreamHack festival in Valencia, will be held during July 1st - 3rd.


---
China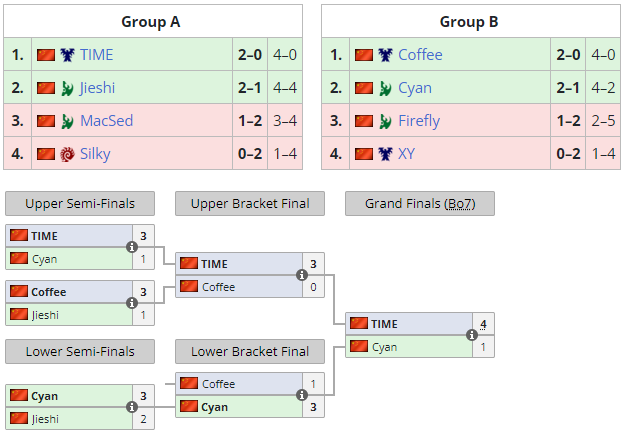 The last season of DHM: China ended with a shocking result, as Cyan narrowly beat TIME 4-3 in the finals to end the reigning champion's seven-season winning streak in WCS/DHM regionals.

Unfortunately for Cyan, and all the Protoss players in the Chinese scene, that loss seemed to inspire TIME to seriously revamp his previous weak match-up of TvP. Since losing to Cyan in the October 2021 finals, TIME brought up his TvP level considerably, with his TvP match-up rating on Aligulac.com even surpassing his more well-known TvZ.

TIME's improved TvP helped him reclaim the Chinese crown in one-sided fashion, recording a combined 13-2 map score on his march to the championship. He also made sure to get revenge on Cyan for his previous loss, not only defeating him 3-1 in the quarterfinals, but going on to beat him 4-1 in the grand finals as well (with a one map winners bracket advantage).


---
Europe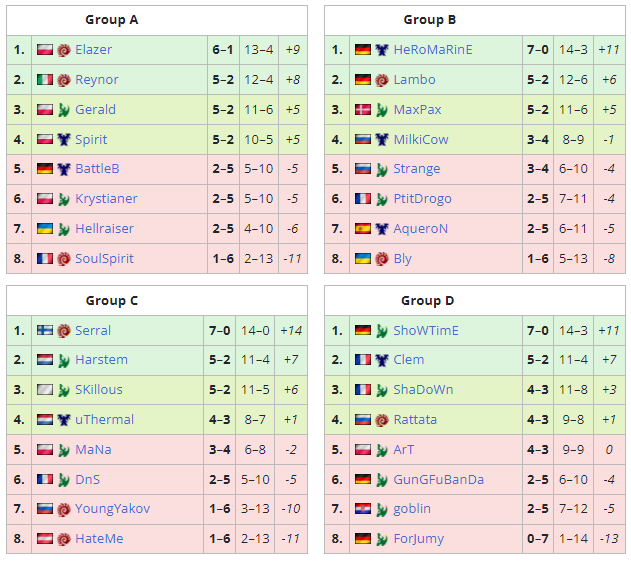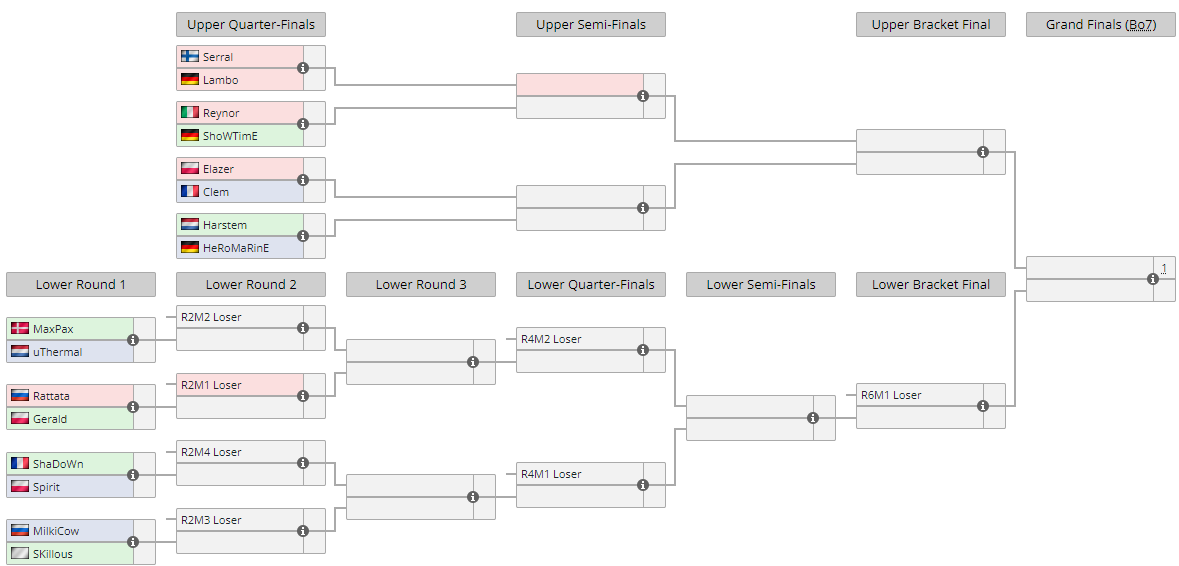 The EU group stage was spiced up with a healthy peppering of upsets, leading to some minor surprises in the final rankings.

The first unexpected result was Elazer managing to seize the #1 spot in Group A over Reynor. Elazer defeated Reynor in their head-to-head match, but also got an assist from French Zerg SoulSpirit who scored a crucial 2-1 upset over Reynor to put him in second place.

HeroMarine continued to ride his wave of momentum from IEM Katowice, topping Group B with a 7-0 record (14-3 map score). There was a close race between Lambo and MaxPax for second place, with the German Zerg narrowly winning out on map score differential despite losing the head-to-head match. Milkicow actually played a critical role in this second place race, taking a 2-0 victory over MaxPax that dragged him down to the lower bracket. Besides taking an upset over MaxPax, Milkicow did very well for himself overall by making it to the playoffs as the fourth place player in the group.

The only player to end the group stage with a perfect record ended up being the World Champion himself. Serral went 7-0 in matches and 14-0 in maps, reaffirming his position as THE player to beat. Similar to Group B, second place was decided on the difference of a single map. Despite losing the head-to-head, Harstem won out over SKillous due to his slightly better map record. Again, one of the underdog players in the group made a big impact, with YoungYakov handing SKillous a pivotal loss on the final day of games.

Finally, ShoWTimE showed out in Group D, taking first place over the favorite Clem with a 7-0 record. ShaDown ended up being the surprise third place finisher in the group, beating Clem on his way to earning his very first playoff appearance in DreamHack Masters: Europe.


---
North America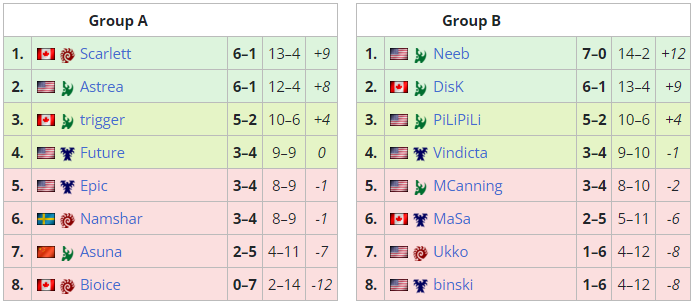 North America ended up being predictable as usual, with the big three of Astrea, Scarlett, and Neeb securing the best records. The rapidly improving DisK managed to secure the fourth and final spot in the upper bracket of the playoffs, and showed that he could be an upset threat with a hard-fought 1-2 loss against Neeb in the group stages.