With only two qualifiers remaining, this was the week that called on people to perform. However, one by one big names dropped out of the tournament until MorroW and Nightend remained. Neither had had an easy road to the finals; MorroW had beaten the likes of Socke, Beastyqt and Insolence while Nightend had gone through players like TT1, Killer and Stephano. In an epic five game series, Nightend was able to squeeze out a win over MorroW 3-2 and automatically qualified for the TSL. But MorroW fans need not despair, with 140 points MorroW can only be eliminated from the TSL by a 6 man playoff for 5 spots - sound crazy? It is. Morrow and Ciara's unique position will be detailed in full in this weeks Ladder Scenarios later in the week.

Nightend plays a rather unique style of Protoss. Against Terran he was a big user of Phoenix/Colossus/Zealot but more recently has been playing mass blink Stalker/Colossus. He's been having good success with this as well as you can see in his games vs Strelok (check the PvT sections). His PvZ is remarkable as he avoided Colossus in nearly all of his games. Nightend played an impressive Stalker/Immortal/Templar style and achieved some very nice wins with it. One of these good games will be reported on in this post. We got a moment to sit down with Nightend after a busy weekend to hear his thoughts on the tournament.

But before we get to the interview, a friendly reminder that for your entry into the TSL raffle to count you must receive the $50 for completing the quiz!. If you haven't received the $50, then you are not entered into the raffle!! So please make sure you have done that if you want to win that trip to Korea. As usual, all the details about the raffle can be found here.



Going strong
An interview with Prae.NightEnD


TeamLiquid:
Congratulations! How do you feel securing a spot?
Prae.NightEnD:
Thank you, well I'm feeling good that I could win TSL Qualifier 7, what else can I say I was so so tired because I had an offline tournament here in Romania which was Saturday and Sunday and I simply did not have energy to celebrate, not even with a big smile

.

TeamLiquid:

That sounds very busy, you played in an offline tournament then TL open after, and then the offline again in the morning?

Prae.NightEnD:

Yep, played saturday from 9am to 5pm the PGL then TL Open from 5-6pm to 1am and then next day again PGL from 11 am to 5pm.

TeamLiquid:

Can you introduce yourself and tell a little about your background?

Prae.NightEnD:

Hey , my name is Alexandru Silviu Lazar im 23 years old, i come from Romania, I'm playing for team Praetoriani and I'm Protoss . I played wc3 for 4 years (Undead and WC3 will always be in my heart), my last team was mTw for which I played a year and a half.

TeamLiquid:

Did you have high expectations for the opens? How has the whole experience been or you?

Prae.NightEnD:

I wanted very much to qualify for TSL 3 since Thorzain did and I didn't want to let him fight alone, and same as much for the Romanian community and for all my fans out there. This experience gave me a lot more confidence in my skills even though usually I'm very confident, maybe sometimes too confident.

TeamLiquid:

Can you tell us a little bit about Praetoriani? ThorZaIN was one of the earlier qualifiers and Rikytan went far in this event too, are you all friends?

Prae.NightEnD:

The team is formed by me, Thorzain, Rikytan, and Fally as players and managment Lloth, Paisy, Benni and Azidon, and yes we are all friends especially with Thorzain, lloth and Paisy with which I worked out in WC3 as well.

TeamLiquid:

Do you have any thoughts on how well War3 players have been performing in the qualifiers? Currently 5 of the 7 winners have background with that game.

Prae.NightEnD:

Well in my opinion it dosen't matter if you played BW or WC3 before sc2, it only matters how good you were at that game. Players like Naniwa, Kas, and Thorzain were top players in Europe who could compete side by side against the very best Asian players with like 10 more other European players or more. In European BW scene there was only White-Ra and maybe 3 more. The thing is the top European WC3 players outnumbered top BW players by 3 to 4 times so its kinda logical if you ask me to see more WC3 players performing good.

TeamLiquid:

Were there any games or opponents that stood out as most memorable during the day?

Prae.NightEnD:

Yes I think that the nicest game at least for me was the 3rd one vs dignitas.killer, I don't know why but I simply enjoyed the match from start to finish he really played great all 3 games .

TeamLiquid:

Do you have any special training prepared for TSL?

Prae.NightEnD:

Hmm no I don't train anything special I only play ladder, since I started playing sc2 the only times I trained specially for something or someone was for Black Dragon league the matches against Satinii, Lalush, Dimaga and Brat_ok which I won all 2-0. Like I said earlier sometimes I'm way too confident and this made me train nothing for Elfi and Mana and sadly for me I lost to both. Of course they played better thats why they won so please don't take that as an excuse for my loss.

TeamLiquid:

Are you excited to play against Koreans? Do you have anyone special you want to play, someone that would make you train especially hard?

Prae.NightEnD:

Yes definitely I am excited, and hmm I cant name one player with which I would like to play. I think they all are really strong and I'll train as hard as I can for anyone I'm gonna play.

TeamLiquid:

Do you have any specific goals for your SC2 career this year? Do you think Praetoriani will become bigger as time goes on?

Prae.NightEnD:

Yes I have a lot of goals for this year but I would like to keep them for me for now. I actually dont know if we will take any more players for now at least, but as time goes yes Praetoriani will surly become bigger.

TeamLiquid:

Any predictions on who else will qualify for TSL?

Prae.NightEnD:

I think that there are many players who still have a good chance but its really hard to predict. Rikytan is a really strong player he definitely has a good chance to qualify, I would not be surprised if he won next week.

TeamLiquid:

Any last words or shoutouts?

Prae.NightEnD:

First I would like to thank Lloth, Paisy and Rhonin for all they're trust in me. I would like to thank blizzard for making all these superb games and to everyone who supported BW, WC3, and now SC2: fans, teams, sponsors, casters, admins and so on.

TeamLiquid:

Congrats again! Thanks for the interview.

Prae.NightEnD:

You're welcome, thanks as well.


Nightend has been on the scene for a while now but the results have only been flowing for the past few months. He qualified for the Black Dragon League, which is a tournament featuring the best players from Europe. Currently, after three rounds, he sits in 3rd place on the leaderboard behind Nani and Socke (who still have to play their matches). He has also performed rather well in Go4SC2 and Zotac with a number of deep runs in the tournaments and even a few wins.

As noted before, Nightend plays quite a unique style of Protoss. Be it his Stalker heavy PvT or his Storm oriented PvZ. His series against D.Killer was one of his hardest matches in the entire tournament. Killer pushed him to the very limit and looked like he was going to take the series 2-0 when he held a commanding advantage on Lost Temple. However, Nightend's relentless storming and intelligent play lead to a comeback victory. The third game was remarked on by Nightend as his most memorable game all tournament, let's see why that was.



Nightend vs Killer


The score was tied 1-1 as Nightend and Killer settled in on Metalopolis to decide who would advance to the semifinals. Nightend warped in as the red Protoss at 6 while Killer spawned as yellow Zerg at 12. Spawning cross positions was obviously a massive relief for the Zerg as close positions are terrible for them. Killer went for the standard pool/hatch while Nightend opened Gate-Gate-Stargate and immediately chronoboosted out a Void Ray. Once that was out he expanded to his natural and began hunting for stray Overlords.
Killer pressured Nightend's expansion attempt with speedlings, but was unable to do anything more than shield damage to the Nexus before being forced to retreat. Meanwhile Killer had teched to Lair and his Spire had almost finished. Nightend had started to produce Phoenix from his Stargate and was able to scout Killer's new expansion at the top left with his Phoenix. The Phoenix poked around Killers base trying to pick off anything they could – eventually they were able to snipe a Queen in Killer's main right before the first round of Mutalisks popped.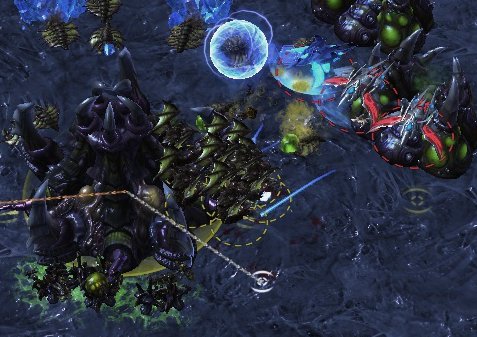 The Mutalisks forced the Phoenix to retreat, but Nightend showed some nice control and was able to pick off three of the Mutalisks before heading home. Killer added a Hydralisk den in response to Nightends Phoenix while Nightend decided to add a second Stargate and expand to the bottom right. Killer attempted to be active with his Mutalisks by harassing Nightend, but they just ended up being killed by Nightend's Phoenix. The trade wasn't all bad seeing as Nightend's Phoenix count was reduced to 1 and Killer had a number of Hydra on the way. Scouting this with his Phoenix, Nightend added Templar tech as a counter instead of the traditional Colossus.
Killer rallied up an impressive Hydra/Ling force to try and break Nightend's lower right expansion. But a wall of Cannons protected by Warpgates prevented Killer from being able to do any damage. However he was able to sneak some speedlings into Nightends main and see the Templar tech warping in. But while this was going on, Nightend baited some of Killer's Hydralisk army into attacking him from a poor position.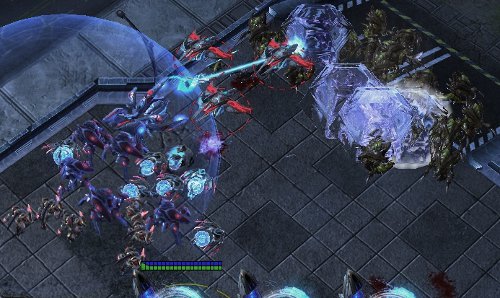 With a handful of forcefields, Killer's Hydra army was slaughtered effortlessly and he was put on the back foot as Nightend now had a 2k army lead over him. Killer hurriedly pushed out a few rounds of Hydralisks and expanded to 9. Nightend's army wasn't exactly built to tackle masses of Hydralisks, since Storm was not yet ready, so instead of foolishly attacking into Killer he expanded to 3 knowing that Killer also couldn't attack into him because he had just lost his army.
Things settled momentarily while Killer produced a round of Mutalisks. Once they popped he headed over for some midgame harass – with Nightend's army being positioned at 3, Killer was able to kill a large number of probes before Nightend's Phoenix returned to defend. Things settled again as Killer took his gold and wandered around the map looking for stray units to kill with his Mutalisks. Both had now massed up significant armies and began jostling for position on the map. Killer tried to force Nightend into a poor position by using his growing Mutalisk fleet to attack Nightend's main – trying to draw his army back.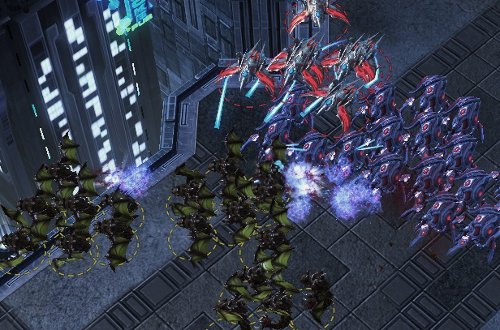 However, Nightend had Blink and many Phoenix which allowed him to easily deal with this and not lose position – because he could just blink back. Despite losing a few Mutalisks, Killer was easily able to remax just as Nightend hit 200/200 for the first time. Nightend tried to pressure Killers gold but was greeted by the full force of 200/200 Zerg.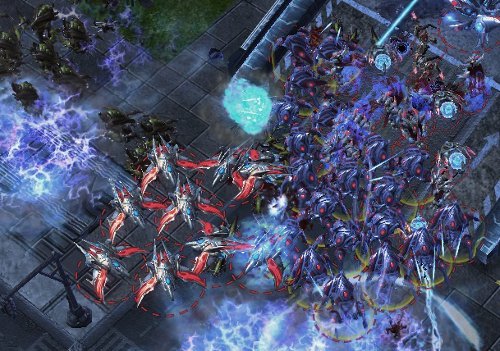 But Nightend showed us that Storm was still a potent weapon against Zerg, as he stormed the low HP Zerg units into oblivion. At the conclusion of the battle Nightend held a significant army advantage, but without Storm you couldn't be certain that he would be able to survive Killer's remax. Unfortunately, Killer got impatient and spoonfed Nightend a number of lings while waiting for Ultralisks. This meant Killer's remax army stood no chance.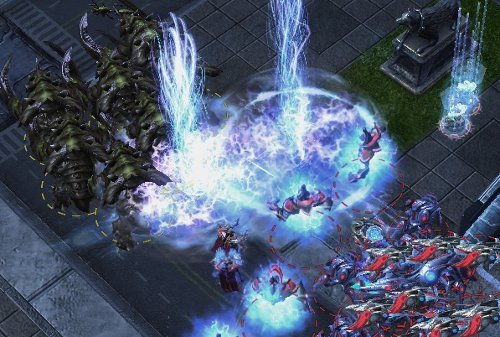 Killer's far inferior army was easily destroyed by Nightend and he was forced to gg. Nightend was able to win this game for a few reasons. Firstly he was able to engage beautifully – always picking excellent spots to fight and microing his Phoenix to their full potential against Mutalisks. Next he never got overzealous once he gained an advantage and instead calmly expanded to consolidate his lead. And lastly, he had some beautiful storms which hard countered Killers army which was primarily low hp Zerg units.

You can watch more of Nightend's games from his

replays

in the TSL Qualifier or watch his Semifinal and Final games casted by Chill and Artosis on

TeamLiquid's Youtube Channel

.


There is only a single qualifier remaining. One last chance for players to seize the dream. The ladder is alive and extremely tight. In fact, every single qualifier off of the ladder will have had to have scored points in multiple TSL Qualifiers - that's pretty cool. Of course we'll discuss what might happen on the ladder in Ladder Scenarios later this week! Also don't forget that all 13 of our Asian invites have been announced, you can find out who they are in this thread. This week we will be announcing who is casting the TSL as well as which 5 or 6 of the 8 candidate maps we've decided to use in the tournament. The announcement will take place right before the finals are cast.

The time for second chances are over. It's time for players to perform or move on. This weeks TSL Qualifier is going to be the most intense yet as players scramble to make up the last few points they need to qualify for the PokerStrategy.com TSL.

Best of luck.

---

This TSL is sponsored by PokerStrategy.com, the world's largest poker school and community. With hundreds of Poker VODs and an assortment of learning material in 18 different languages, PokerStrategy.com offers the chance for aspiring Poker players to learn from a beginner to a professional level. Sign up using TL's referral link.

Discuss with other fans in the TSL3 Forum.