Bombastic StarLeague Season 9
PROLEAGUE RO8: Day 2

Saturday, 23 May 18:30 CEST / 12:30 EDT / 16:30 GMT

---
BSL9 RO8 Match 3
(starts in )


trutaCz vs


Dewalt **
BSL9 RO8 Match 4
(starts in )


TerrOr vs


OyA
** NOTE: We will start with trutaCz vs Dewalt series, because all games will be casted live, and starting second would be too late for Mr. Dewalt.
---
STREAM
https://www.twitch.tv/zzzeropl
COMMENTATORS
RAPiD &
Nyoken
CASTER
ZZZero
---
MAP POOL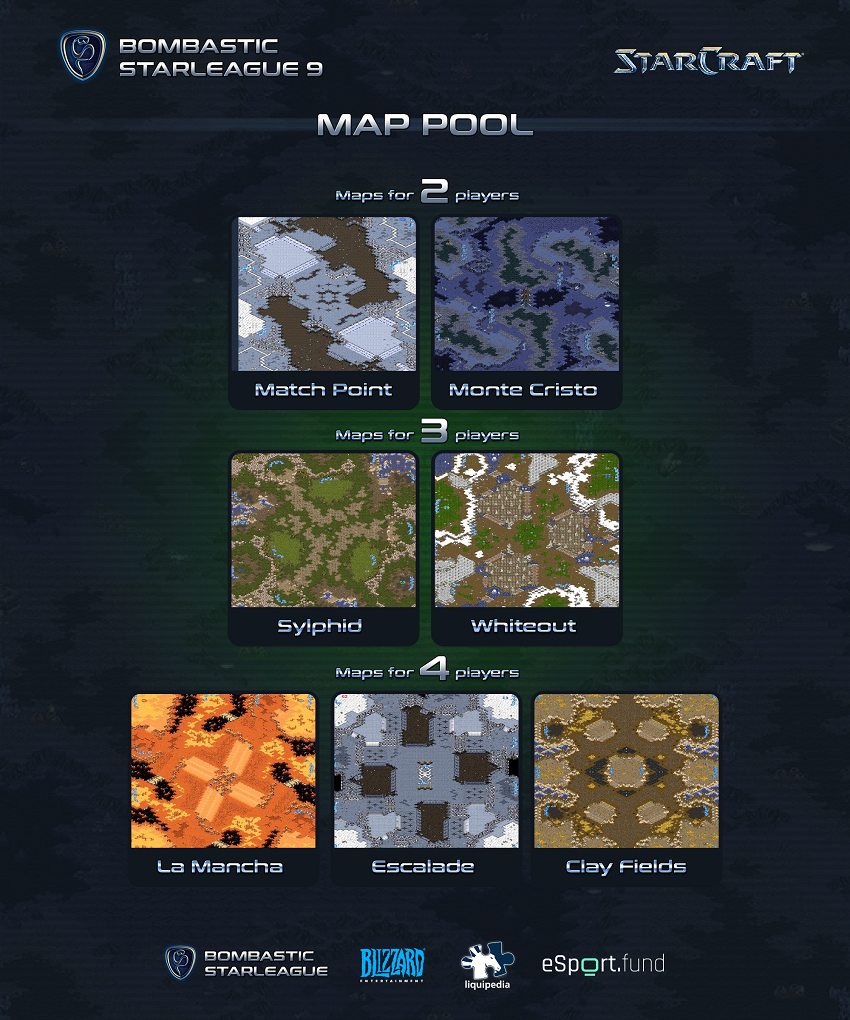 Choosing second / third map rules: winner of each match bans one map, loser choose map from remaining maps in the map pool. No repeats.



---