Half life + Dr house
Night[Mare
Mexico4793 Posts
Hey thanks adding that to my collection.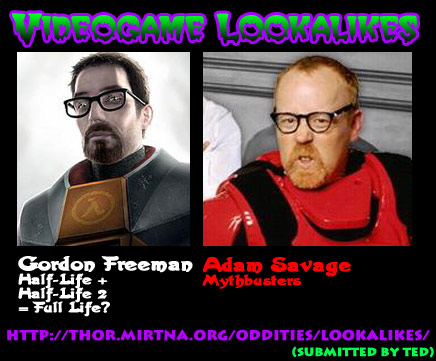 SpiritoftheTunA
United States6008 Posts
MeriaDoKk
Chile1701 Posts
Damn it i want houses hair =(
eazo
United States528 Posts
hahahah, house definently looks the most like him.
kefkalives
Australia1261 Posts
That kramer one is fucking awesome.
Night[Mare
Mexico4793 Posts
i love the mythbusters one too!
Spenguin

Australia3316 Posts
The similarities are uncanny.+ Show Spoiler +

In other words LOLOLOLOLOL the house one is so good

Nitrogen
United States5315 Posts
what's frit's 2nd one from? i don't get that one.

i love the rest though hahaha
On July 17 2008 13:50 Nitrogen23 wrote:
what's frit's 2nd one from? i don't get that one.

i love the rest though hahaha



I think it's jd from scrubs lol