Part One: SK Telecom T1

For this series, I will look into the one-versus-one ProLeague records of the historical ace players of various teams. To start things off, I will pick SK Telecom T1, widely considered as the greatest Brood War franchise of all time. They are one of the four franchises that managed to compete in all of the Brood War ProLeague seasons in one form or another, and boast a rich history of successful campaigns and a plethora of incredible ProLeague aces at their disposal.

Because the ProLeague format was so drastically different throughout the years, it makes sense to rate each ProLeague performance in accordance to the circumstances of each of the eras. A player doing fantastic in 2003, for example, will invariably (due to the limited number of opportunities) end up with less number of ProLeague victories than even the most mediocre ProLeague A teamer playing barely up to par in 2010.

To provide proper context, I will list the records of the top five ProLeague performers of the time-frame I specified for the various ProLeague one-versus-one aces for SK Telecom T1, and how the ace players of SK Telecom T1 stacked up against the other ProLeague beasts of their eras.

So without further ado, who were the true one-versus-one pillars of SK Telecom T1, the team that won both the first and last ever pure Brood War ProLeague championships?

1. iloveoov: The beast unleashed onto the world alongside the ProLeague




Duration as the ace player: KTF EVER ProLeague ~ SKY 2004 ProLeague Grand Finals

iloveoov's one-versus-one record during this time-frame: 20-7 (74.1%)

One-versus-one record of the second best SK Telecom T1 player (BoxeR) during this time-frame: 11-9 (55.0%)

One-versus-one record of the best ProLeague players during this time-frame:

1. iloveoov: 20-7 (74.1%)
2. SiR@SoNi~: 16-9 (64.0%)
3. NaDa: 16-13 (55.2%)
4. ClouD: 15-6 (71.4%)
5. GoodFriend: 15-6 (71.4%)

Until his temporary ban from the ProLeague in SKY 2005 ProLeague R1, iloveoov was the single most frightening one-versus-one force in the entire scene. Not only did he manage to gather more one-versus-one ProLeague victories than any player out there, he did so with a frighteningly high win rate. No other player of this era could match him.

With the help of iloveoov's monstrous one-versus-one performances, SK Telecom T1 managed to reach two ProLeague finals, winning one, and narrowly losing the other. For the first two years or so of the ProLeague, iloveoov was by far and away the best ProLeague player if one were to only consider one-versus-one matches into account.

2. Midas: The revamped engine that drove SK Telecom T1 onward




Duration as the ace player: SKY 2005 ProLeague R1 ~ Shinhan 2007 ProLeague R1

Midas' one-versus-one record during this time-frame: 36-13 (73.5%)

One-versus-one record of the second best SK Telecom T1 player (iloveoov) during this time-frame: 19-11 (63.3%)

One-versus-one record of the best ProLeague players during this time-frame:

1. NaDa: 42-31 (57.5%)
2. Sea: 38-15 (71.7%)
3. Stork: 38-26 (59.4%)
4. Midas: 36-13 (73.5%)
5. Jaedong: 33-13 (71.7%)

Midas was the key signing for SK Telecom T1 after their somewhat disappointing 2004 season. With their previous ace, iloveoov, the best one-versus-one ProLeague player by some distance at the time, being banned for the first half of 2005 for contractual complications, Midas had a lot of responsibility on his shoulders.

And what Midas did, was turn things around for SK Telecom T1 in what was probably their most glorious period in history. With a staggering win-rate that mirrored iloveoov at his absolute prime, Midas was able to gather more ProLeague one-versus-one victories during this era than most of the other ProLeague aces aside from NaDa, Sea, and Stork.

Towards the end of his stay at the team, Midas wasn't able to prevent what was once the invincible Armada of SK Telecom T1 turning into a joke of a team. However, there is no denying at Midas was the clear ace of SK Telecom T1 for two years just like iloveoov before him.

3. BeSt: The only ray of light during the dark days for SK Telecom T1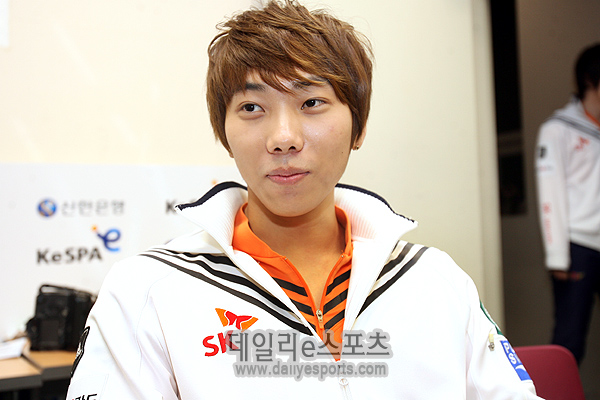 Duration as the ace player: SKY 2005 ProLeague R1 ~ Shinhan 2007 ProLeague R1

BeSt's one-versus-one record during this time-frame: 22-9 (71.0%)

One-versus-one record of the second best SK Telecom T1 player (Midas) during this time-frame: 17-14 (54.8%)

One-versus-one record of the best ProLeague players during this time-frame:

1. Stork: 27-15 (64.3%)
2. Flash: 27-16 (62.8%)
3. Jaedong: 25-14 (64.1%)
4. Anytime: 24-10 (70.6%)
5. Sea: 23-10 (69.7%)

During the darkest years of SK Telecom T1, when all the former aces of SK Telecom T1 such as iloveoov and Midas were a shadow of their former selves, and Bisu had yet to fully adjust to the SK Telecom T1 house, BeSt was the only source of hope for SK Telecom T1.

While several ProLeague aces were able to gather more victories for their team, BeSt stood out from the rest with his high win percentage.

4. Bisu: The man who rejuvenated the SK Telecom T1 empire




Duration as the ace player: Shinhan 2008/2009 ProLeague ~ SK Planet ProLeague S1

Bisu's one-versus-one record during this time-frame: 164-60 (73.2%)

One-versus-one record of the second best SK Telecom T1 player (FanTaSy) during this time-frame: 136-83 (62.1%)

One-versus-one record of the best ProLeague players during this time-frame:

1. Flash: 194-61 (76.1%)
2. Jaedong: 178-76 (70.1%)
3. Bisu: 164-60 (73.2%)
4. FanTaSy: 136-83 (62.1%)
5. Leta: 131-78 (62.7%)

Bisu was able to spearhead the resurgence of SK Telecom T1 as a ProLeague powerhouse after around three years of deep slumber. His second in command was FanTaSy, a player who was the fourth best ProLeague player for this specific time-frame after Flash, Jaedong, and Bisu. Together, these two ProLeague workhorses were responsible for numerous seasons of ProLeague success, reaching all the finals of the major ProLeague finals, and winning the entire thing on two separate occasions.

Bisu was by far the longest serving ace of SK Telecom T1, being the pivotal focus of the team for years on end, with FanTaSy sometimes picking up the slack when Bisu slumped from time to time. For this particular time-frame that lasted over three years, SK Telecom T1 was in possession of two of the top five ProLeague performers in the scene, something was rarely seen for such a lengthy period of time. While Flash and Jaedong were individually speaking better than either of the SK Telecom T1 aces, they were often spread quite thin, and were much more prone to sniping from the other teams due to their team's lack of depth, which explains the much higher ACE match win rates boasted by both the SK Telecom T1 aces.

Despite SK Telecom T1's long history, there has been only two occasions of an SK Telecom T1 player being awarded the "Most ProLeague Regular Season Victories" title, and Bisu joined iloveoov as the only SK Telecom T1 player to achieve that particular title.

Even Midas, for all his regular season exploits and play-off round excellence, never quite managed to rake in the most number of ProLeague victories out of any player during the regular ProLeague season, which is why the likes of NaDa ended up with a greater number ProLeague one-versus-one victories back when Midas was arguably the best ProLeague ace on the planet.