IT'S AN ARG! Radio Liberty is back with more puzzles! Let's decipher them together!
Part 1:
http://us.battle.net/sc2/en/blog/20076683/radio-liberty-new-investigation-3-22-2016
Hey listeners! It's been a while, but those of us at Radio Liberty are back with a huge scoop!

You heard that right--this is bigger than the zerg and the protoss put together. This time we're hitting close to home with a lead on missing ghosts in the Terran Dominion.

A few hours ago, we were contacted by a very prestigious informant. Now, we can't name names, but you can trust me that this guy is the real deal, and he's not gonna lead us down the wrong path or anything. However, he's on to something so high-stakes that he's getting to be a little worried for his safety. Once his intel goes public, it could be traced back to him, and he doesn't want any trouble.

Now, we don't know what kind of opposition he's facing. But if the information is as critical as he's saying it is, it's worth the risk, and he's always been true to his word before.

Out of concern for his safety, and as an act of appreciation for his tireless efforts to spread information throughout the Terran Dominion, we've offered to give him a helping hand. He's been hiding his intel as carefully as he can to keep the wrong people from finding it, and we just received the first document from him. Whatever message it contains is encoded somehow.

If you're up for this challenge, send us your findings at RadioLiberty@blizzard.com.
+ Show Spoiler +
SCOUT LOCATION. The numbers at the bottom of the message correspond to character positions in the text above.
Part 2:
http://us.battle.net/sc2/en/blog/20059287/radio-liberty-new-investigation-update-3-23-2016
+ Show Spoiler +
ACQUIRE INTEL.
The authorization code of 22 indicates initializing a
Caesar cipher
where each letter is offset by 22 positions, and the Rank 2 at the top indicates that it applies to the second paragraph. The method is the same as Day 1, but follows these additional rules.
Part 3:
http://us.battle.net/sc2/en/blog/20059288/radio-liberty-new-investigation-canceled-3-23-2016
Everything is not as it seems here at Radio Liberty!

Maybe we got overexcited, but it looks like we've been chasing a false lead. Although the informant was a huge inspiration for us in the past, and even the namesake of our organization, I guess he is no longer the person who he used to be. It took us some time to delve deeper into the mysteries behind the Dominion organizations in the documents, but after a thorough examination, they really do exist, and all of their stories check out. Luckily, we caught this before things went any further.

Unfortunately, we need to take some time off to address these mistakes on our side. Starting now, Radio Liberty will be going offline.

Should you have any questions for us about other matters, we'll be happy to respond to you as soon as our hiatus is over. Unless it's completely vital, though, we recommend you wait to contact us. But please know that we're still very indebted to you for offering your assistance in this matter. Just imagine how much we would have needed you if it had been a real discovery!

However, this time we were definitely headed toward a dead end. Every investigation has its perils. Learning from these trials will help us become stronger investigators in the long run. Perhaps, with a little time, we will have a real case for you.
+ Show Spoiler +
EMAIL US SUBJ HELP. Take the first letter of each sentence.

Emailing RadioLiberty@blizzard.com with the subject line HELP gives you a reply email containing a message and a map, found below.
Part 4:
http://imgur.com/OmkVSxa

This is the map obtained from solving Part 3.

Part 5: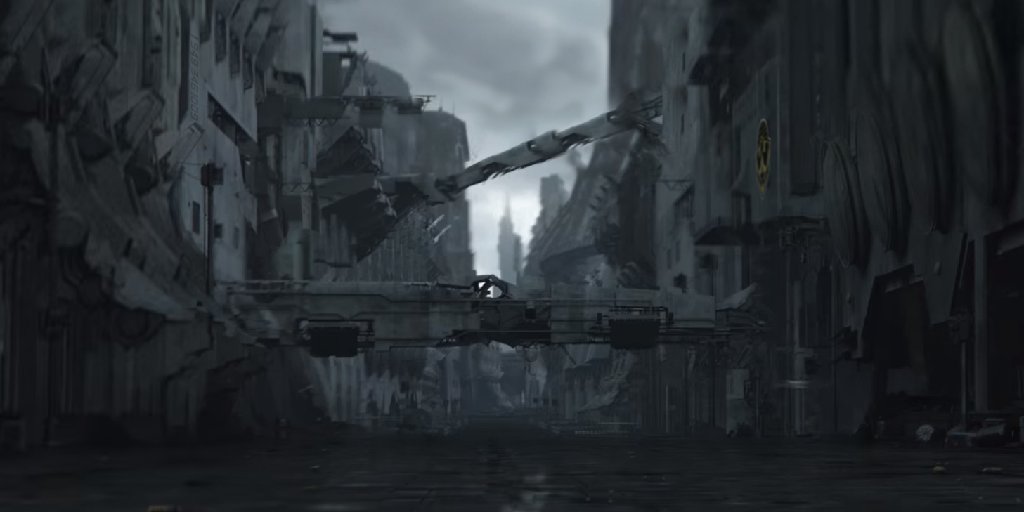 + Show Spoiler +

"The writing's on the wall." In the upper left of the image there is a phone number. Calling this number results in a recorded message from Michael Liberty. "This is Michael Liberty. Ask the right question and you'll get the right answer. I'm not talkin' unless you already know what this conversation is about."



Part 6:
Calling the phone number in the image above produces the following audio. What question needs to be asked?
Audio link: https://drive.google.com/file/d/0B_ndKBD-7b4oYjNFSFg3MGt2SHc/view?usp=sharing
+ Show Spoiler +

"Where are the Dominion Ghosts?"



Part 7:
Calling the number now results in a different message. "You're gonna have to listen really carefully. I've seen Nova at B3-C4-F3-F5. I don't have a lot of time, but I'll spare some for you." <15 seconds of varying static>

Audio link: https://drive.google.com/file/d/0B_ndKBD-7b4oeEVmTjIxbEg3OXM/view?usp=sharing
+ Show Spoiler +

Part 8:
Someone, presumably alias "Michael Liberty", will appear in channel Liberty on the Americas server at 17:00 GMT (+00:00). What will he say?

+ Show Spoiler +

MLiberty appeared and provided a link to a SC2 Arcade map: battlenet://starcraft/map/1/271850



Part 9:
The SC2 map provided by MLiberty contains a series of puzzles. Here they are in order:
CLEARANCE LEVEL 1:
Name of the original spectre project:
+ Show Spoiler +

CLEARANCE LEVEL 2:
Before the boom these words will seal your doom:
+ Show Spoiler +

CLEARANCE LEVEL 3:

-. --- ...- .- 
- . .- -- 
-.-. --- .-.. --- .-.

+ Show Spoiler +

Morse code translates to "NOVA TEAM COLOR", solution is "Blue"



CLEARANCE LEVEL 4:
23-8-5-18-5 1 19-15-12-4-9-5-18 23-1-19 2-15-18-14 1-14-4 1 7-15-22-5-18-14-13-5-14-20 4-9-5-4
+ Show Spoiler +

Numbers translate to letters, spelling "where a soldier was born and a government died", answer is "Tarsonis"



CLEARANCE LEVEL 5:
487 97 11 173 23
101 85 349 677 02

361 64 169 529 440
196 841 25 81 04
+ Show Spoiler +

85440 (top series are primes and bottom series are squares, these are the two values that are exceptions)



CLEARANCE LEVEL 6:
It's easy to see, yet placed discreetly.
On the structures it's bound, it's sure to be found.
Not a one or a two, but more than a few.
+ Show Spoiler +

54. One of Blizzard's art teams is nicknamed "Studio 54", and they frequently hide that number on art assets as an Easter egg.



CLEARANCE LEVEL 7:
Archive Records: Locked
Rvqcx zporyr rq qjymfp
+ Show Spoiler +

Vigenère cipher

with a key of "locked", translates to "Ghost weapon of choice". Answer is "C-10 Canister Rifle"



CLEARANCE LEVEL 8:
Archive Records: Psionics
Sequence: 3
Communication ID: 60-24-54-45-63-21-24 60-24-45-63-21-24-60-57 75-45-63 39-27-21-24-60 36-15-3-54-42 60-24-3-60 45-60-24-15-54-57 9-3-42 6-63-54-42 3-42-12 18-27-42-12 57-45-39-15 3-54-15 69-15-3-33-15-54 6-63-60 57-24-45-69 39-45-54-15 9-45-42-9-15-54-42
+ Show Spoiler +

Divide all numbers by 3 to get the associated letters, which translates to "THROUGH THOUGHTS YOU MIGHT LEARN THAT OTHERS CAN BURN AND FIND SOME ARE WEAKER BUT SHOW MORE CONCERN", solution (through Sequence: 3) is TELEPATHY PYROKINESIS EMPATHY



CLEARANCE LEVEL 9:
Status: Duplicate
Archive Setup: 1-5, 1-7
Authorization: 2.7 3.4 4.5 5.3 8.7 10.7 12.6
Message: We will do whatever it takes to save humanity. Our responsibility is too great to do any less.
+ Show Spoiler +

If you align the message in an alternating 5-letter and 7-letter grid and use the Authorization numbers as coordinates, the letters spell out "Treason". Example courtesy of Reddit:

http://puu.sh/nSyz5/0c9994659c.png



Each puzzle completed in the SC2 map increases your Clearance Level by 1. Reaching certain Clearance Levels reveals some profiles of notable missing Ghost operatives, which can be found here: http://imgur.com/a/dJJTv

The final reward is this image: https://bnetcmsus-a.akamaihd.net/cms/content_folder_media/0h/0HQ4CTC7OHSV1458623295638.gif
and the last known positions of the missing operatives: https://bnetcmsus-a.akamaihd.net/cms/content_folder_media/o2/O2PJ152ICLUL1458623364617.png

Part 10:
Emailing the six images procured through the map to RadioLiberty@blizzard.com results in a reply to email Matt Horner directly. He will send a reply thanking you for your hard work, that the Dominion owes you one, and telling you that Emperor Valerian Mengsk will make good on his offer.

Epilogue: