by Wax

Week #178 of the Open Cups began with

Dark going on a perfect run on the Korean server, taking down MeomaikA, FireFly, GuMiho, and Classic without a single map loss.

Next,

Clem won the European cup for the third week in a row, going on an impressive run where he beat ShoWTimE, Reynor, and MaxPax in the final rounds.

Rounding out the week, GuMiho came out as the surprise winner on the American server. The Towel Terran had to defeat several strong competitors to win the cup, taking down Astrea, MaxPax, and finally ByuN in a 3-2 finals.

In the non-ESL weeklies,

Dark achieved a pseudo-double by winning Kung Fu Cup #8 on top of his earlier ESL Open Asia win. KSL #13 was won by

herO, who had been absent for the ESL Open Cups on Monday.


---
ESL Open Korean Cup (partial bracket shown)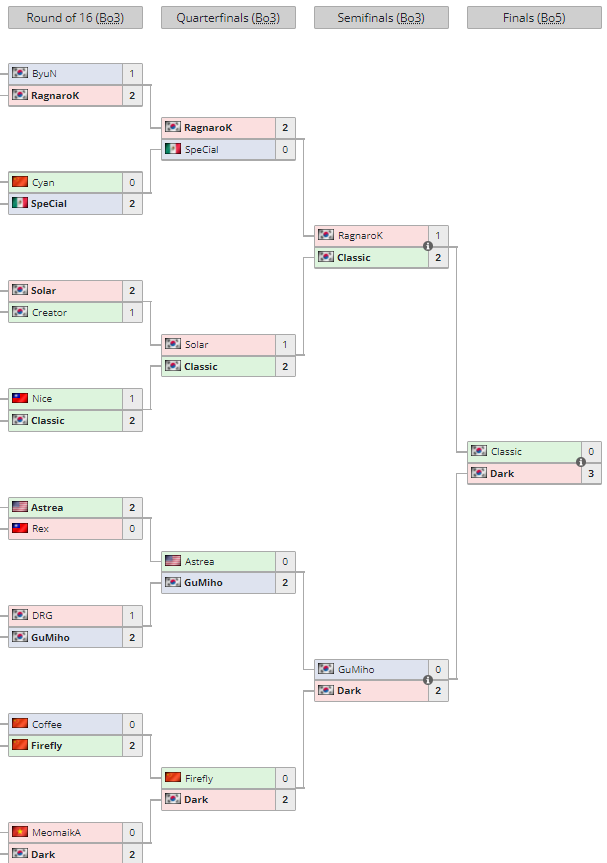 *****
ESL Open European Cup (partial bracket shown)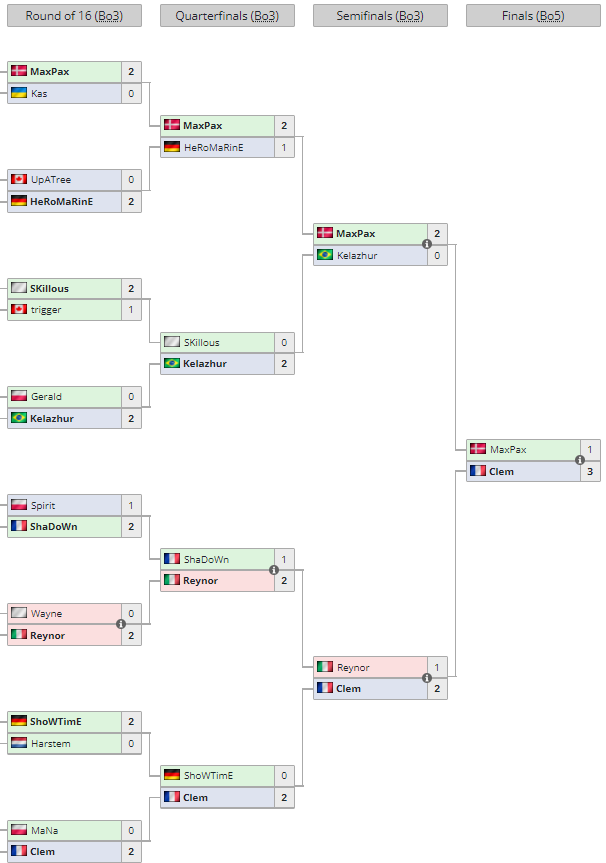 *****
ESL Open American Cup (partial bracket shown)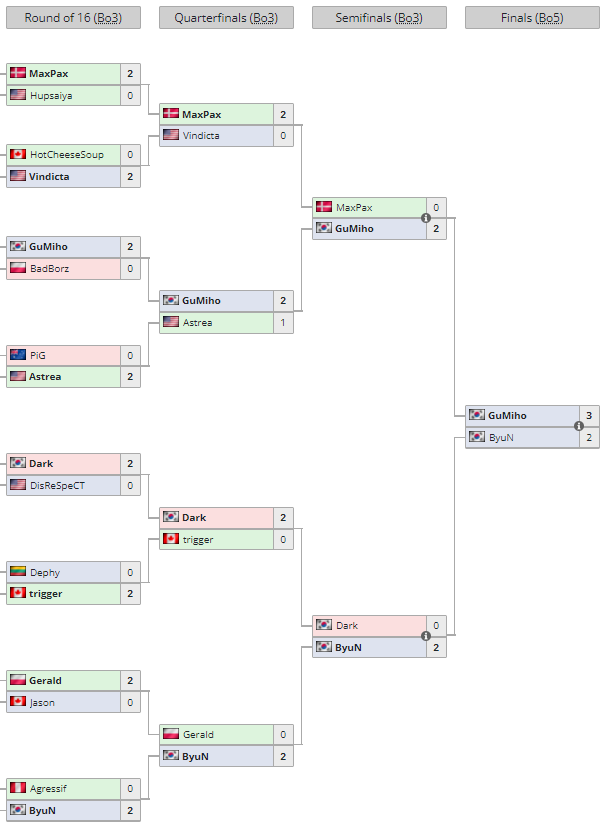 *****
Kung Fu Cup #8 (partial bracket shown)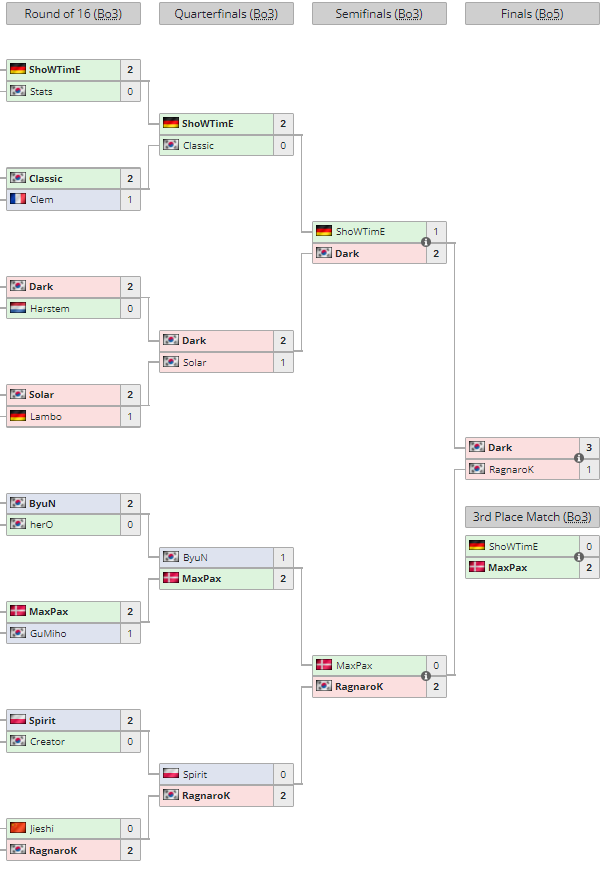 *****
Korean StarCraft League #13(Partial bracket shown)