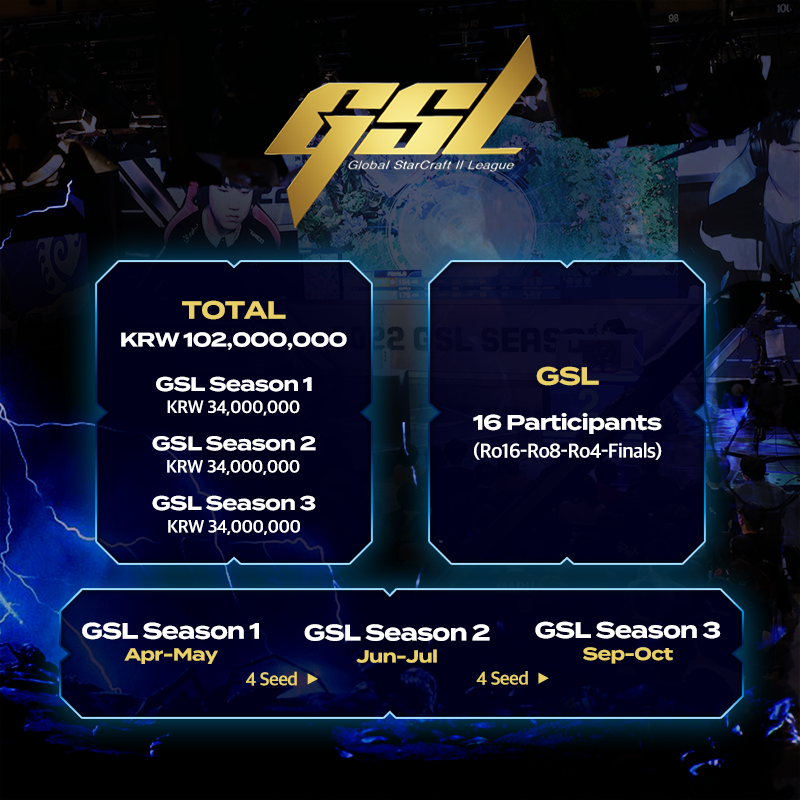 AfreecaTV has announced the format and schedule for the 2023 season of the Global StarCraft II League (Korean post).

The GSL will undergo significant contraction in 2023, in terms of both prize money and tournament size.

Three seasons of GSL will be held with a total of ₩34,000,000 Korean Won in prize money per season, for a total of ₩102,000,000 Won paid out in 2023 (approximately $78,000 USD at the time of writing). The prior 2022 GSL featured three seasons of Code S, two Super Tournaments, and $430,000 in total prize money.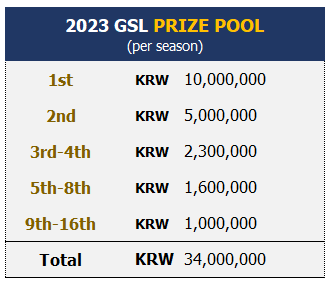 The 2023 seasons of GSL will consist of 16 players and be held in combined online/offline format. The round-of-16 and round-of-8 will be played online, while the semifinals and grand finals will be held live.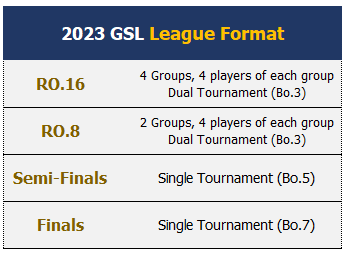 AfreecaTV said details regarding EPT points will be announced following ESL's announcement of its yearlong schedule (unclear if this refers to ESL's Feb 23 announcement).

While the exact dates have not been determined, AfreecaTV have announced a rough timetable for the three GSL tournaments:

Season 1: April-May

Season 2: June-July

Season 1: September-October