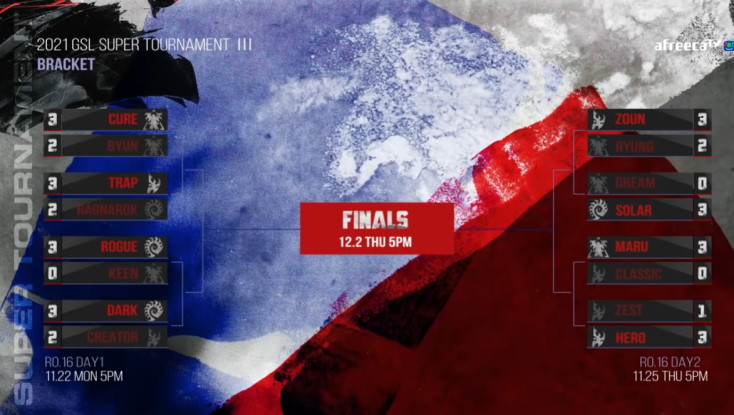 2021 AfreecaTV GSL Super Tournament 3


The initial bracket draw for Super Tournament 3 suggested the round-of-sixteen might be full of one-sided matches, but several of the favorites ended up having to grit it out against spirited efforts from the underdogs.

Cure,

Trap, and

Zoun all had to come back from 0-2 deficits, reverse-sweeping

ByuN,

RagnaroK, and

Ryung, respectively. Even

Dark had to play all five maps against

Creator, though he wasn't put in the dramatic situation of being down 0-2. Interestingly enough, the underdogs didn't have to rely too heavily on cheeses or all-ins to take their maps, showing solid all-around macro play.

The one player who did manage to pull off the upset was

herO, who won his first offline match since returning from the military by defeating

Zest 3-1. Not surprisingly, herO utilized Blink-Stalkers heavily in his victory, showing that he's still a master at using his signature unit (VOD).

The Super Tournament will continue on Monday, Nov 29 8:00am GMT (GMT+00:00) with the quarterfinal matches.