Best Games of December 2018
Compiled and written by Ej, Elentos, and Durn
Off season? What off season? Even with WCS and GSL on break, there's plenty of fantastic StarCraft II being played in both live and online competition. With pro-players figuring out the latest round of balance changes and adapting their strategies, December gave us an exciting preview of what lays in store for StarCraft II in the 2019 season.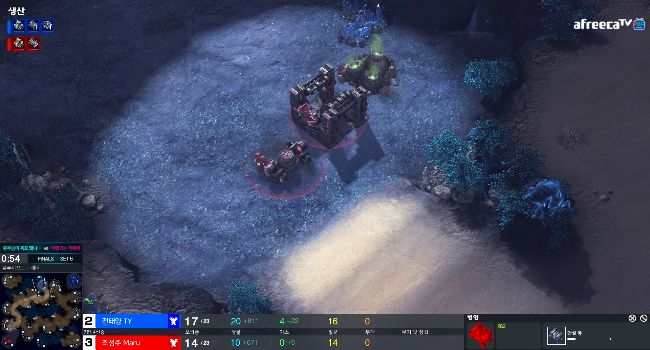 Déjà vu? Maru proxied TY in nine out of twelve matches in 2018.
In this game, we found ourselves in a wonderfully familiar spot. TY vs Maru, live in the Freec Up Studio. Everything on the line. And Maru builds 2 barracks on TY's side of the map with no hesitation. The GSL Code S finals showed us there are many ways for that story to branch—this particular game went the way of their epic, late-game clash on Lost and Found.
While TY began the match by fending off proxy reapers flawlessly, Maru's unbreakable tenacity kept him in the game with a fighting chance. While that perseverance ultimately saw Maru win the Code S finals, TY wasn't about to let Maru steal another victory from the jaws of defeat. After all, this was the BJ Destruction Match, a league he had dominated. It was time to send the Jin Air proxy master a message that he was no longer immortal, and that 2019 is open for anyone to seize.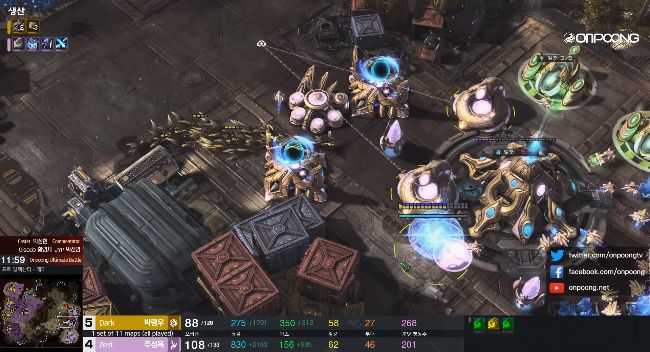 In an alternate reality, this probe closes the gates.
The ONPOONG Ultimate Battle—a king-of-the-hill tournament that features
eleven-map series
—is also Dark's ultimate playground. Nobody has won more matches, nobody has earned more money, and no one has looked as unstoppable as Dark in this particular style of prize fights. Something just seems to click for him in these marathon matches that test the contestants' endurance.
Subsequently, it's no surprise even someone with Zest's resume entered the ring as a complete underdog. Zest's inconsistent PvZ form in 2018 made things seem even more dire. Yet, against all odds, the series turned out an entertaining and highly competitive one. Their contest on Port Aleksander was the best of the bunch: A wild game where every minute it seems like one of the players was about to GG. The constant action saw both players throw over 40,000 resources worth of troops into the meatgrinder of war in a 16 minute game where neither side ever came close to maxing out.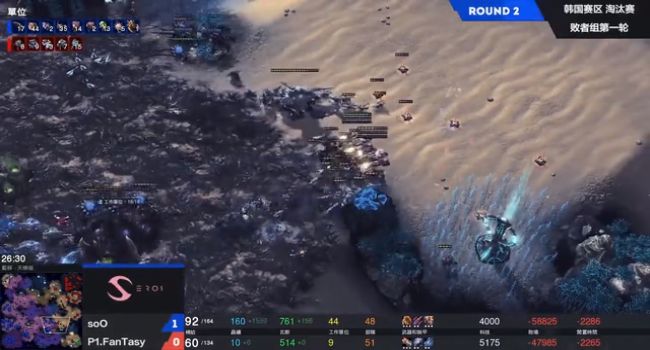 FanTaSy believes he can still win this. Do you?
Overstaying your welcome in games that are clearly lost might be considered bad manner on the ladder, but for some progamers, that unwillingness to accept defeat is a core part of their character. That's why the infamous 'FanTaSy GG timing' exists, named after an unusually... 'resilient' Terran player.
Who knows? Perhaps FanTaSy truly believes every game can be turned around, even as he watches his base burn down around him. For Jung Myung Hoon, going down without a fight is simply not an option. So, of course, with a chance to play at a lucrative live tournament in China, FanTaSy did what he does best: he stayed in the game. And as he lay bleeding out on the floor, he found himself with some company—he had dragged soO down alongside him.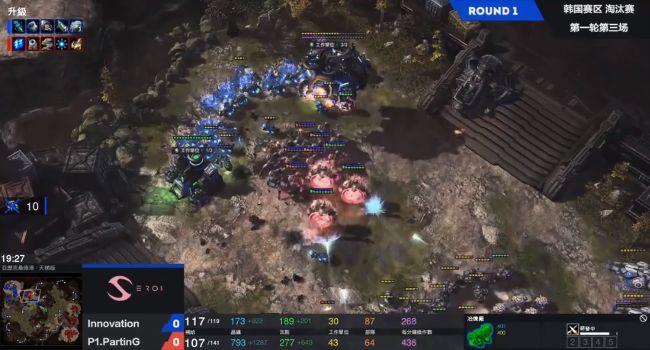 This is the last orbital and PartinG has a dark shrine
Once upon a time, PartinG was well-known throughout the scene as the strongest PvT player in the world, haunting Terran players in their nightmares (especially Maru). But that glamour is long gone. PartinG only recently recommitted to SC2 again, and the path to recovery is long and arduous. Meanwhile, INnoVation has appeared somewhat reinvigorated by the recent patch. On paper, this series should have been a stomp. And on paper, it
did
end in a series win for INnoVation. But the Liquipedia bracket never tells the whole tale, and in this case it doesn't do any justice to how close PartinG was to winning. Calling upon his strength from the days of yore, PartinG showed us why a return to glory in 2019 may be possible.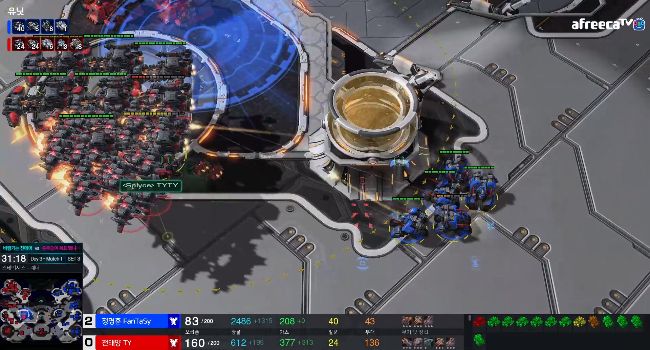 ANYONE ELSE WOULD HAVE DIED BY NOW.
Both FanTaSy and TY make their second appearance in this month's list with their clash on Stasis. While TY's TvT is generally regarded as rock-solid and arguably the best the scene has to offer, FanTaSy proves himself to be nothing if not inventive (dare I say
creative
). While TY went with standard TvT, FanTaSy instead changed it up by going for mech play. While mech has a niche place in TvT, it's still a fringe-style compared to its glory days of the past. Not only that, but FanTaSy didn't even go for a 'standard' mech composition—hellions and hellbats were completely neglected in favor of vikings and cyclones. With TY unable to hurt Fantasy early, the mech player achieved his goal: dividing the map in half. And there, the real game began...
The "ARE YOU NOT ENTERTAINED???" Award for the Most Highlighted Player in 2018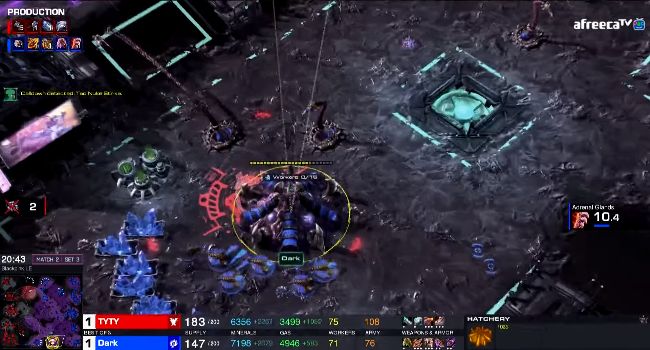 Here's a reminder of what this game looked like at the halfway mark.
And now, it's time for a very special award. Usually, we highlight and award one particular game from each month, be it for its weirdness or its greatness. This time, however, we have decided to hand out an award for the entirety of the year. Only the best of the best, the greatest of the greatest have any chance whatsoever to claim it.
Ladies and gentlemen, the award goes to
TY and Dark
. That's right, it's the cop-out of cop-outs, a tie at the finish line. And it certainly wasn't rigged to end this way at all. Nope, not at all. Both players ended the year with an astonishing 11 featured games each. Now for our loyal readers who have been keeping track, you may notice that those numbers don't seem to match your own count (but trust us, they would if a certain
someone
released Best Games of September). And thus, to celebrate, we have chosen to feature a spectacular game between the two of them that never had the honor of being featured, for it was played before our series started.
Let us think back. February 14, 2018. Valentine's Day, love is in the air. A mere 4 days ago, Scarlett advanced to the Round of 8 in GSL as the first non-Korean in years. It's the perfect time for some StarCraft II action of the highest caliber. You tune in, and you see that the second match of the group is Dark vs TY. "By
God
", you think, "that should have been the Winners' match". And as you watch the series unfold, you tell yourself that you were right. You watch, speechless as TY brings out his ghost mech playstyle on the big stage for the first time. In the first game, Dark stops him in his tracks before it really gets going. But in the second game, TY showcases the true power of the style he's been working on. As game 3 begins, you wonder what greatness you are about to behold. Will it be TY who takes the victory with his new innovative style, or will Dark be able to see weak points and create answers?
You watch in awe for over 40 minutes. And at the end you decide: "Gonna be hard to top this one!"
More recommended games from December 2018
Thank you very much for supporting the Best Games series throughout 2018. We hope to show you many more good games in 2019.
And stay tuned for the Best Games of the Year that will be coming soon™.Recommended games of December:


TY vs

Rogue on

Para Site - VOD


Rogue vs

ByuN on

Para Site - VOD


Dark vs

Cure on

Kairos Junction - VOD


FanTaSy vs

aLive on

Stasis - VOD


ShoWTimE vs

HeRoMaRinE on

Blueshift - VOD


Leenock vs

TY on

Para Site - VOD


Creator vs

Zanster on

Port Aleksander - VOD


JimRising vs

iNcontroL on

Kairos Junction - VOD

---
Credits and acknowledgements
Writers: Elentos
List committee: Ej, Elentos, Durn
Editor: Wax
Photos: Helena Kristiansson (via Blizzard)