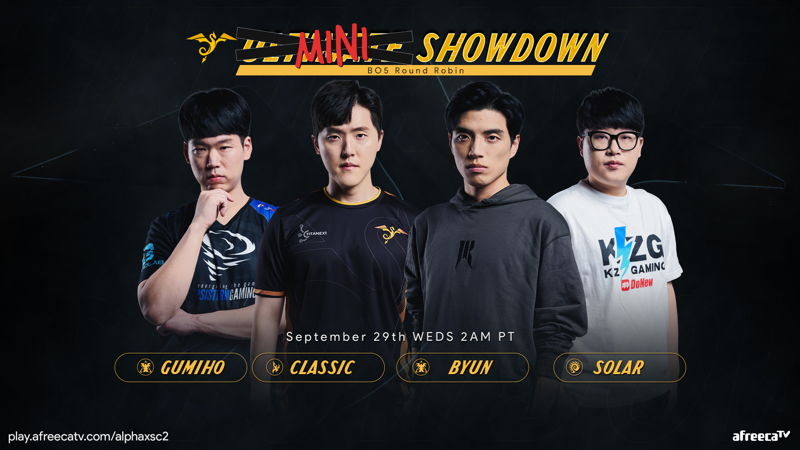 AfreecaTV sponsored Alpha Pro Series Mini Showdown. Starting on wednesday 29th at 6PM KST | 11am CEST

A Round Robin Bo5 format featuring the following players such as GuMiho, Classic, ByuN & Solar with a $350 Prize Pool

More stream details to be followed!




Liquipedia Page -

Alpha Pro Series: Ultimate Showdown/10

Stream -->

Alpha X

Support with matcherino
https://matcherino.com/t/apsminishowdown
Code : Click claim code to add $0.3 to the prize pool for free!