2012 Starcraft II Awards
From the TeamLiquid Editorial Panel
TeamLiquid's
2011 Awards
were so well received that we couldn't help but come back for another annual installment. Hopefully, in a few years, we'll be a real gaming award, selling out to corporate sponsors and holding awful ceremonies. But until then, we have no choice but to stay the course as a decidedly pretentious, not-entirely-serious series of awards.
The categories have been shook up since 2011, as some of the awards just seem less relevant in this day and age. So good-bye "Most Creative Player" and "Most Revolutionary Player," you've been killed by brood lord-infestor. On the other hand, we've added a slew of new awards as well, with individual race awards for both the Korean and International regions. We figure that with more awards, it increases the chance of at least one player adding it to their list of achievements. As for prize money... well, we did say we're open to selling out.
We hope you enjoy reading our awards as much as we enjoyed choosing them. Without further ado, we present the 2012 TeamLiquid awards.
Breakout Player

ST_Life

ST_PartinG

Acer.Scarlett

LG-IM_Seed

MVP.Sniper
ST_Life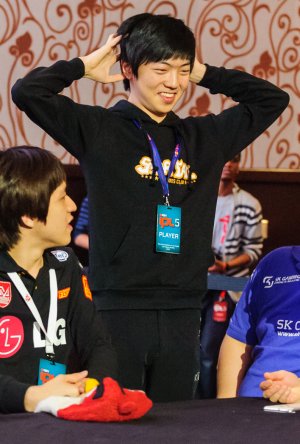 Photo by: silverfire
Rookie of the year awards are always going to be problematic. At least in the KeSPA ruled Brood War days a player could be called a 'rookie' based on his TV debut date, regardless of whether or not he had spent years as a B-teamer. With the lack of a centralized body in SC2, and the importance of online competition as well, it's almost impossible to give out a real rookie of the year award. And so, we're left with our fairly arbitrary "breakout player" award.
+ Show Spoiler [Notable omissions] +
By.Rain: 2011 KeSPA Rookie of the Year.
HyuN: Long time KeSPA veteran.
TaeJa: Code S player in 2011.
Squirtle: Excellent GSTL player, and a Code A run in 2011.
Creator: Multiple Code A runs, and good GSTL performances in 2011.
Of all the players, Life easily takes the cake. For one, he happens to have the best tournament results of all the nominees. On top of that, he and Scarlett trump all the others in having come out of pretty much nowhere. Just like no one expected a hitherto unknown Canadian to show up one day at IPL4 and become the biggest North American hope, no one could have predicted a fifteen year old who's still a full-time student to beat Flash, Mvp, DongRaeGu, and a veritable who's who of StarCraft on his way to becoming a multiple champion.
Thanks, Life, for keeping things interesting.
- Waxangel
---
Map of the Year
Cloud Kingdom
Created by: SUPEROUMAN
After winning the TeamLiquid Mapmaking Contest in December 2011, Cloud Kingdom made its tournament debut in GSL 2012 S1 and not long after found its way onto the ladder. From this point on, every major tournament barring the OSL used this map. Only Daybreak and Antiga Shipyard were used as frequently as Cloud Kingdom - neither being maps released in 2012. With the uptake of GSL maps into tournament map pools being slow, and Ohana being home of Wonwonwon, it's almost as if Cloud Kingdom wins this award by default. But this map is more than just a map that was tolerated by the community, it is a map that facilitated many different styles of play and gave every race a more or less even chance to win.
Much of the maps success can be attributed to the interplay of high and low ground, chokes and open spaces and a third which can be easily taken but not safe enough to be a free base. The map gives as many tools as the SC2 engine will allow to give the better player opportunities to outplay lesser players. Along with Daybreak, Cloud Kingdom has pushed the SC2 metagame and has significantly contributed to the development of late-game play across all matchups - particularly in TvP which was notoriously difficult on this map at the start of the year. As a tournament staple that checks all the boxes, Cloud Kingdom is this years runaway winner of Map of the Year.
- Plexa
Ceremony of the Year

MVP.DongRaeGu:
Go to the Military

Woongjin_Flying:
Dishwasher

Mill.ForGG:
Lucky kiss

SK_MC:
The Undertaker

ST_Parting:
Sunchips
ST_Parting: Sunchips
Ceremonies have become an integral part of StarCraft II esports. Players now talk up wanting to win the end of the year GSL ceremony award, and try to outdo each other in post-victory celebrations. In a year where we saw some great showmanship, Parting's Sunchips ceremony against Baby stood out above the rest of the field.
During the group ceremonies Parting was the butt of the all the jokes, getting made fun of by the KeSPA stars for his former position on the Estro B-team. Starting a feud with Team Eight's Baby from KeSPA, Parting said he would take him out in the first game of the tournament and prove that his dishwashing days were long gone.
Parting tore Baby apart in the opening match, and showed that StarCraft II and Brood War were two, very different worlds. But PartinG wasn't just happy to win, he decided to rub it in as well. After his victory, he pulled out a bag of delicious Sunchips (Baby's IRL name is a homonym for 'sun' in Korean), opened it up, and savored a taste. With his starring performance in the group nominations and his ceremony in his debut, the KeSPA fans fell in love with Parting's charismatic ways and made him one of the stars of the tournament alongside the well known KeSPA players. For his declaration of war on Baby, so-bad-it's-good overacting, and clever use of edible props, PartinG fully deserves this award.
- Fionn
---
Strategy of the Year
• LG-IM_Mvp: Banshee-mech (TvZ)
• ST_Parting: Wonwonwon/Soul Train (PvZ)
• Terran: Hellion-banshee triple-orbital (TvZ)
• Zerg: Brood Lord-Infestor (ZvAll)

Wonwonwon/Soul Train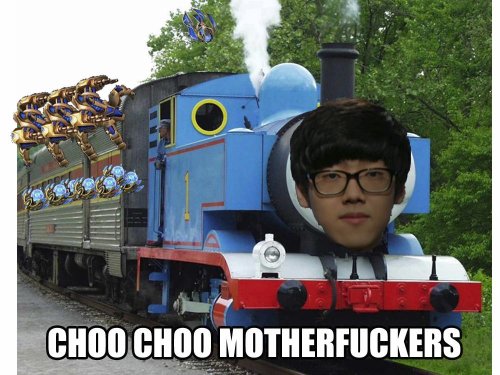 Image by: _Ventus on Reddit
There is a long story to be told about strategy in SC2, one of good intentions and unintended consequences. Here's the abbreviated version. As 2012 dawned, Zergs were having trouble in both match-ups. Terran's hellion-banshee double expands were allowing an incredible combination of greed, aggression, and safety in the early game, while late game ghost squads were decimating high tech Zerg armies for essentially no cost. At the same time, Protoss had an unlimited toolkit of early attacks to set Zerg behind, all of which were fairly difficult to scout. The Zerg, in preparing a seamless defense early, faced getting massacred by the Protoss deathball late. Early in 2012, ghosts were nerfed. But the single event that defined strategy in 2012 came with the May balance update that increased queen range and buffed overlord speed.
These changes made it significantly harder to attack Zerg early, essentially turning TvZ and PvZ into 15 minute races to a maxed army, with only the briefest of interludes for harassment. And as Protoss and Terrans discovered, engaging a maxed Zerg army was pretty difficult. As it turned out, infestor-broodlord only had one true enemy.
Our winner, isn't quite the immortal-sentry all-in that became the go-to for any Protoss against Zerg in a pinch. It's the immortal-sentry all-in of just one player; Startale's PartinG. It's not always clear what makes his all-in better than anyone else's but the results speak for themselves. In navigating a mass of foreign Zergs looking to kill him late at the BWC, PartinG reached for his bread and butter and stomped the 'patchzergs'. In getting to the finals of the Blizzard Cup, PartinG again used his not-so-secret weapon against the Zerg horde. More often then not, his opponents knew it was coming, and still could not stop it. It's this build that has made him
the highest earning SC2 player of the year
. It's this build that brought him the closest thing we have to a 'world championship'. (PartinG also won WCG and took second in the Blizzard Cup)
Won Won Won refers to the Korean currency, the past tense of "win" and PartinG's name (Won Lee Sak). In 2012, the immortal sentry all-in, executed without fear and with ample amounts of
"soul"
, indeed won lots of won for Won. But it's the strategy of 2012 because when everything was on the line, PartinG's soul train conquered the world.
- tree.hugger
---
Biggest News Story
KeSPA Switches to StarCraft II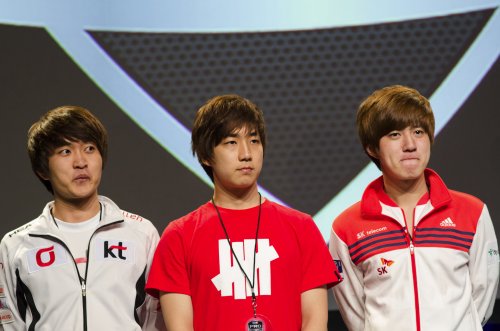 Photo by: R1CH
"Ladies and Gentlemen: Tonight, we make eSports history."
Clutch stood on stage at MLG Anaheim, those cocksure words prefacing his introductions of eight top KeSPA players who had come to play their first StarCraft II matches outside of Korea. It didn't take much more than those eight words for Clutch to have the crowd eating out of his hand. "We celebrate the legacy that is Brood War, and we welcome these players and fully support their transition into Starcraft 2. So to everybody watching around the world, and to everyone here in Anaheim, California,
ARE YOU READY
?"
The cheer from the crowd left no doubt: we were ready. We'd been ready since the KeSPA exhibition match was announced; ready since Elephant in the Room was published; ready from the very day of SC2's release. The amazing thing was that Brood War experience didn't matter. Some of us had never seen a Proleague match, and others had been following the Korean scene since the days of Boxer's championships. But no matter our background, we could feel it in the air: this was going to change everything.
There are no other nominees listed. No other news story approached the significance of this one. KeSPA has an immense depth of talent, long experience in the business of competitive Starcraft, and willingness to use the considerable power in their possession to shape the SC2 scene to their liking. Once HotS creates a level playing field for two-year and two-month pro alike, the elephant will, at long last, become impossible to ignore.
- motbob
---
Rivalry of the Year
GomTV vs. KeSPA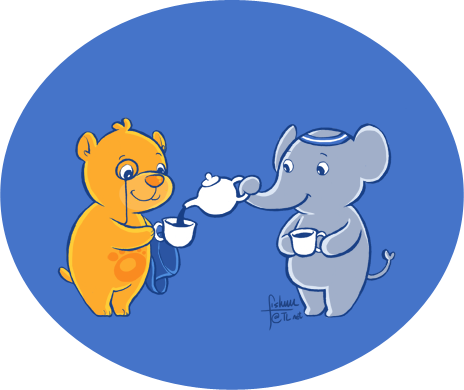 Art by fishuu
The more things change, the more they stay the same. Let's take a trip back to 2008. GomTV, a company that had dabbled in eSports by sponsoring MSLs in the past, hosted its first ever tournament in January: a 16 man Brood War invitational. They followed that successful tourney up with three full leagues called the "Averatec-Intel Classics." But with OSL, MSL, and Proleague all running, players had little time to prepare for GOM matches. KeSPA teams came to the conclusion that it was in their players' best interests to focus on the established leagues of the time, and they began to withdraw their participation. At the end of Season 3 of what we called the GSL, only five of the twelve Proleague were left. It was no surprise when Gom discontinued their league.
Three years later, the KeSPA teams withdrew their talent from a different tournament in a different game, and GOM not only survived, but fought back. When KeSPA announced this year that none of their players would be participating in GSL Season 4 or 5, the eSF (an organization composed of the GSL teams) announced that their players would withdraw from the upcoming OSL. With the threat of a massive withdrawal just days before the start of the OSL, KeSPA reversed course entirely, allowing their players full participation in every GomTV event since. There is an uneasy truce between the two Korean behemoths at the moment. The two organizations are still taking thinly veiled shots at each other: all eSF players turned down their invites to the MLG vs KeSPA invitational, while Rain made the curious decision to forfeit his Code S seed and travel to MLG instead.
Whether or not the players cared about the business side of things, they became soldiers in a proxy war. WCS Korea was the first major battlefield, and viewers couldn't keep their eyes off the screen as they wondered if the prophecy of the elephant would come true. Some of the most exciting matches of the year centered around the struggle between GomTV and KeSPA, with Rain vs. DongRaeGu, Life vs. Flash, and Rain vs. Mvp being remembered more for their stakes outside the game, than their in-tournament implications.
It's impossible to know what the future will hold. Perhaps the days of KeSPA playing hardball are over, or maybe some spat next year will lead to a permanent split between the GOM and KeSPA factions. The massive stakes of this rivalry easily overshadows anything mere players or even teams could squabble over, making it the Rivalry of the Year in 2012 and, I predict, the years to come.
- motbob
---
Most Entertaining Player

SK_MC

ST_PartinG
ST_PartinG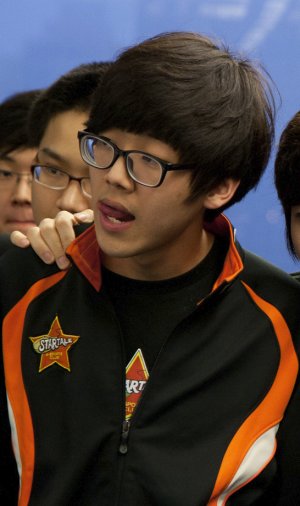 Photo by: R1CH
Our winner for Ceremony of the Year also receives the distinction of being 2012's most entertaining player. But it's not just SunChips that put PartinG on top in this category. PartinG is one of the few Korean players who gives actually fun interviews. He's one of the few Korean players who really talks a good game. Even better, he walks the walk just as well as he talks the talk (usually), by being the better player. PartinG is good, and he knows he's good.
MC is good too, but he had less success and less opportunities to entertain this year than the last. Still MC stands out as one of the best HomeStory casters, and we will continue loving him for it. Finally deserving of a mention are GanZi and Leenock, who took Gangnam Style and ran with it. We need more progamers who have the confidence to dance like nobody is watching. Stephano at NASL3 and GanZi and Leenock doing Gangnam Style count as some of the most fun moments of the year. Cheers to them.
But here's a question. Where did all the foreigners go? Sure there are plenty of foreigners with entertaining playstyles, sure there are foreigners who have earned fan favorite status because of their hard work or competitiveness, and sure there are foreigners who are popular simply by virtue of being non-korean. But this year, it seemed like nobody was very interested in putting on a show for the audience, ceding the field to the Koreans. Hopefully in 2013, the foreign scene steps up its ceremony game. Being beaten by Koreans in Starcraft is one thing, being beaten in entertainment value by a guy who only speaks Korean is another.
- tree.hugger
---
Worst Drama
• Destiny Medley
• People Like Other Games, Too
• StarCraft II is Dying
• Stephano's Youthful Indiscretion
• There's Something About Jessica

No One
It's no surprise that the SC2 community loves its drama. Every year, there is plenty of it; tournaments not paying, teams disbanding, players switching alliances. The community grabs its pitchforks, douses them in oil, sets them on fire, and goes after the relevant parties. Now, most of us would agree, that's
good
drama, based on
relevant
news. The community's voice is important in keeping esports on the straight and narrow, and the passion of the fans is what keeps everything going.
But once in a while...
2012 was a bumper crop of terrible drama. Throughout the year, there were spasms of "SC2 is dying" hysteria that very rapidly slid downhill from the point where people could have a reasonable conversation. These were frequently coupled with equally hysterical SC2 vs. LoL drama, where the pros and cons of each game as an esport were hotly debated (in the loosest sense of the word), and not a single mind was changed. Every time someone in a Korean pro switched to LoL, every time Riot did something vaguely authoritarian, or when some mid-tier LoL teams made a joke of themselves at MLG, the inevitable comparisons started. Just as quickly the cavalry of people who like both games would sweep in and argue that esports fans should support all video games. And then we'd all forget and the cycle would repeat. Good grief.
Remember that time when Jessica said something on Twitter, and there was drama about it because the foreign SC2 scene has a terrible understanding of the Korean SC2 scene? It was a hard event to miss, since it happened at least five times. Then SlayerS disbanded, and the whole mess started again, except we had new villains, like greedy MMA, mendacious CranK, and pouty Alicia. Then, just as quickly, everyone started liking those players again, and hating Jessica. Except everyone didn't. QUICK GET MORE NETIZEN TRANSLATIONS. Whatever.
Saying dumb things online is one of the few arenas in which the foreign scene has the Korean scene beat. Stephano repeatedly demonstrated a Code S level of putting his foot in his mouth online. Whether joking about the holocaust or statutory rape, whether drinking and playing badly, or drinking and getting arrested, Stephano provided much in the way of TMZ-style drama for the foreign scene. Thanks... uh... for your service.
Yet nobody worked harder to bring mainstream, real world drama to esports than Destiny with his
Brett Favre
impression at MLG Raleigh. In the middle of a perfectly good SC2 tournament, the starcraft universe was alerted to the not-so-surprising existence of grainy cell phone photos of the penis of a low-tier American SC2 player, and naturally went absolutely insane. Accusations and recriminations flew thick and fast, with a mob of salivating teenagers eagerly pontificating on a diverse range of topics, from the right to privacy to the length and quality of the penis pictured. God forbid this ever happens again.
- tree.hugger
---
Team of the Year ("International")

(?) Acer

(?) Evil Geniuses

(?) Fnatic RC

(?) Millenium

Karont3

(?) Team Liquid
Team Liquid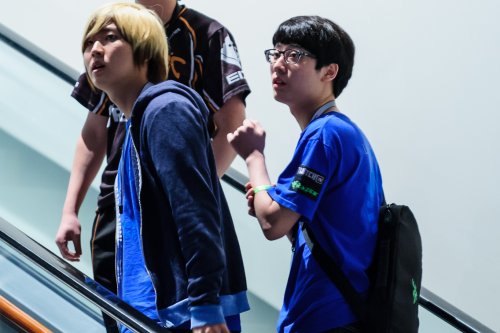 Photo by: silverfire
"International" Team of the Year is rapidly becoming a mostly arbitrary and pointless category. The line between international and Korean teams was vague in 2011, and things didn't become any clearer in 2012. And just now, we've started off 2013 with a KeSPA team acquiring a foreigner. When it comes time for the 2013 awards, there might not even be a need for this category anymore.
But for at least one more year, this award still exists. Unlike an actual StarCraft II game, there does have to be someone who wins in the end. This year, it's Team
TaeJa
TaeJa and HerO
Liquid. It's not a very close competition, with TaeJa and HerO's five major international titles and top four Code S appearances topping all other candidates. And while online team leagues are easily overlooked in a scene dominated by live, weekend events, Liquid performed excellently in them with 1st place finishes in EGMC and NASTL, and a 2nd place finish in IPL TAC.
From a purely non-Korean perspective, Acer takes the cake with Nerchio's double trophies at DH: Bucharest and HSC V, Scarlett's WCS Canada and NA victories, and a surprising third place finish in the EGMC despite having an almost entirely Zerg roster. We recommend that
www.aceresport.com
create their own awards, and give themselves an award based on the above non-Korean only criteria.
If we're talking only foreigners, then 'team' Stephano deserves special mention, having placed high at more tournaments, and having won more money than the entire foreign components of several teams. Also, we'd like to shout out to Los Hermanos Durán of team Karont3, for having great success as not just a 100% foreign team, but a 100% Spanish team as well.
- Waxangel
---
Team of the Year (Korea)

FXOpen Korea

LG-Incredible Miracle

MVP

Startale
Startale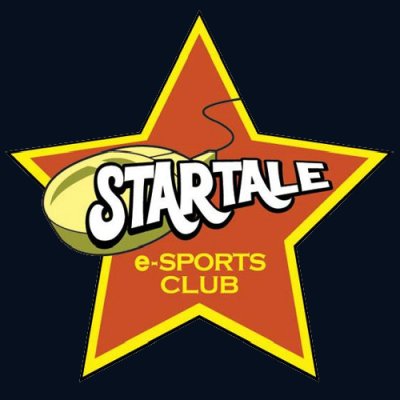 Startale had a peculiar start to the year. With a controversial loss to Prime in the GSTL finals, they narrowly missed out on gold in their first big final of the year. That kind of almost-success would repeat itself in individual leagues, with Squirtle and Bomber adding more second place trophies to the shelf. Startale's inclination to finish second in every tournament was so consistent that the term
"Startale Curse"
was coined (aptly enough, it would take second place to a more
well-known curse
in the SC2 scene).
The turning point was Startale's acquisition of the ailing ZeNEX. In the Startale house, Life learned to fully harness his talent, breaking the silver ceiling that had hampered his new team for so long. Once the gates were open, the championships started flooding in with Life and PartinG leading the charge. The multiple silvers that had been marks of shame turned into impressive padding on a packed resume. Startale was also impressive for their depth. From top to bottom, they possessed the most StarCraft skill of any team, with players like Squirtle, Curious, Bomber, Ace, Hack, Sound and Virus all enjoying success in Code S and international tournaments.
Yes, LG-IM and MVP both won more Code S champions. However, Startale had more success at the international level, and their deep roster achieved better aggregate results. FXOpen took two GSTL championships, and their ace Leenock was one of the best international tournament performers as well. Yet, as entertaining as the GSTL might have been, it did not carry the same weight as major individual tournaments. GomTV has grand plans for the GSTL in 2013, but it's clear that it was not their main focus in 2012.
From from ace to bench, from January to December, from Korea to abroad, Startale was the overall best team of the year.
- monk.
---
Terran of the Year (International)

K3.Lucifron

EG.ThorZaIN.RC
EG.ThorZaIN.RC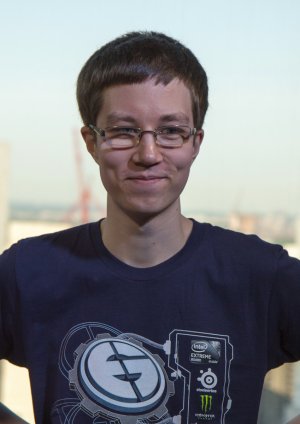 Photo by: R1CH
For non-Korean Terrans, it was a terrible year. Terran was never the foreigners' best race even before the queen/overlord patch, but after May, they were hunted to near extinction. Things got so bad at one point that Take organized a tournament called
Stim to the Win,
giving 75% of its invites to Terran players. Lucifron managed to win that, and sadly, it legitimately counted as one of the bright spots in the year for European Terrans.
Still, there were some Terrans who managed to eke out results in the toughest of times. While the aforementioned Lucifron was definitely the most visible foreign Terran in the latter half the year, it's the tried and true ThorZaIN who takes home the award. ThorZaIN won one of the most notable victories of the year at DreamHack Stockholm, where he defeated Monster and Polt on his way to the title. He would go on to then win WCS Sweden, defeating the best of his countrymen including SortOf, NaNiwa, and SaSe on his way to the crown.
As well as ThorZaIN did, things were still pretty grim for Terran on the whole. But at least they have things to
look forward to
in 2013!
- Waxangel
---
Terran of the Year (Korea)

MarineKingPrime

LG-IM_Mvp

Liquid`TaeJa
LG-IM_Mvp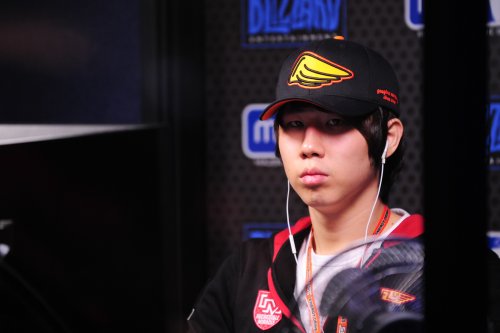 Photo by: silverfire
Mvp entered 2012 as the most accomplished Wings of Liberty player thus far. By May, he had won a fourth Code S championship, making that title his beyond a shadow of a doubt. By October, he put even
more
distance between himself and the rest of the pack by reaching his second Code S final of 2012, and was once again in the race to be TeamLiquid's player of the year. It follows naturally that Mvp is our Terran of the Year.
It's true that players like MarineKing and TaeJa looked stronger than Mvp for months at a time, and they laid waste to all in their paths at the international competitions that occurred during their brief reigns. It's also true that Mvp fell horribly flat at times, suffering a few terrible losses when his veteran savvy wasn't enough to make up for his wrist injury and declining level of play.
As competitive as premier international tournaments might have become, and as inconsistent as Mvp looked at times, no one matched his achievements in what is still StarCraft II's most prestigious tournament: the GSL. No one else even managed to reach the semi-finals more than once, much less play in a finals. Mvp simply knew how to get the job done when it mattered the most, and his two GSL final appearances and one championship easily puts him ahead of his politely dubbed 'competitors.'
- Waxangel
---
Protoss of the Year (International)
mouz.MaNa

NaNiwa
NaNiwa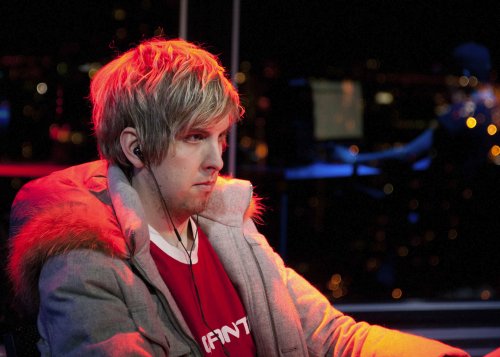 Photo by: R1CH
When 2012 began, things looked grim for NaNiwa and his Korean dream. He had earned an invaluable Code S seed through an incredible second place run at MLG Providence, but found it suddenly revoked after he probe rushed Nestea in December's Blizzard Cup '11. Fortunately, GomTV relented by the time season two rolled around, and NaNiwa finally got his long awaited chance.
To say NaNiwa seized his opportunity is an understatement. His two consecutive top eight Code S finishes were the best foreigner results in the GSL since Jinro reached two semi-finals nearly eighteen months prior, and some would argue that it is just as impressive an achievement given the nature of the times. NaNiwa was immediately back in the spotlight, and back in the conversation for best foreigner.
We have to note that the other candidate, MaNa, actually won championships at ESWC and DreamHack Summer, while NaNiwa has no titles to his name. Yet, when we weighed their achievements against each other, we had to side with NaNiwa in the end. After all, foreign tournaments try to woo Korean participants for the sake of enhancing their credibility, and that should tell you all you need to know about the tournament those Koreans consider their home field. And to some degree, we can't help but be biased towards the players who are willing to take huge risks with their careers and commit long term toward trying to make it in motherland of StarCraft esports.
NaNiwa might be just as far from GSL competition now as he was at the beginning of 2012, but we hope he can make it back and show the world what he can do once more.
- Waxangel
---
Protoss of the Year (Korea)

CreatorPrime

Liquid`HerO

SK_MC

ST_PartinG

SKT_Rain

LG-IM_Seed

ST_Squirtle
ST_PartinG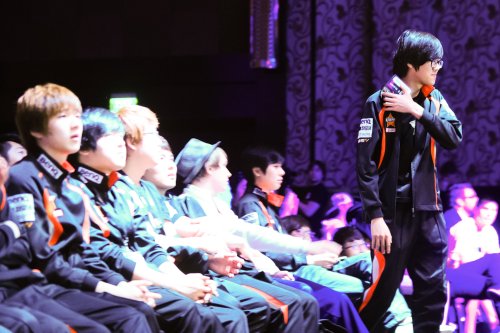 Photo by: silverfire
2012 was a great year for Korean Protosses. While 2010 and 2011 were marked by the rule of the aggressive and even brutish MC, 2012 saw the rise of a new generation of Protoss, a new wave of well-rounded, solid pros. By the fall of 2012, six Protoss stood out: Creator, Hero, Parting, Rain, Seed, and Squirtle, who together took 6 of the 10 Korean spots for WCS Asia. It seemed as if history was indeed repeating itself, with
The Legend of the Fall
and
The Six Dragons
manifesting in WoL as they had in BW.
At that time, among the dragons, Parting was probably the least deserving of the six. After all, all the others held titles or at least 2nd place finishes; all Parting had to his name was was a hodgepodge of top ~8-16 finishes he had accrued in early 2012. But as the year drew to a close, something awakened inside Parting. In the spring, he was a player who talked a great deal, but shrunk away in the face more illustrious opponents. By the end of the year, PartinG was the one overwhelming opponents with his strength of spirit.
Over the span of a few months, Parting achieved 3rd place WCS Korea, 2nd place WCS Asia, 1st place WCS Grand finals, 1st place WCG, and 2nd place Blizzard Cup. With diligent practice, unwavering confidence, and the help of his trusty all-in, PartinG has earned the right to be called the Protoss of 2012.
- monk.
---
Zerg of the Year (International)

EG.Stephano.RC
Acer.Nerchio
EG.Stephano.RC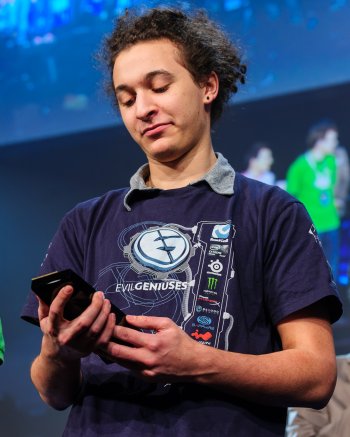 Photo by: silverfire
2012 certainly didn't lack for foreign Zergs. After the queen and overlord buff patch, they began to rapidly infest the international tournament scene, making life miserable for their Terran and Protoss colleagues. Pejoratively called "patchzergs," these foreigners didn't stop at dominating their regional competitions, as they took out top-class Koreans on their way to establishing themselves as formidable players on the international circuit.
But Stephano was not impressed. There an endless argument raging on about who counts as a "patchzerg" and who does not, but everyone will agree that Stephano stands far above the fray. While other Zergs mostly only saw success in the latter half of the year, Stephano had consistent results throughout the entire year in every season, winning championships or placing high on nearly every tournament he deigned to enter. He knew how to win before May of 2012, and he knows how to win just the same after.
Independent of Blizzard's tinkering, Stephano has already changed the way Zerg is played, with his infestor-ling style and roach max-out play having shifted paradigms from Europe to Korea. Even now, he's showing yet another innovation in his hydra-roach play, making sure his influence will be felt in 2013 as well. Other Zergs might be enjoying great success and fame, but there's no doubt in whose footsteps they follow.
- monk.
---
Zerg of the Year (Korea)

MVP.DongRaeGu

FXOLeenock

ST_Life
ST_Life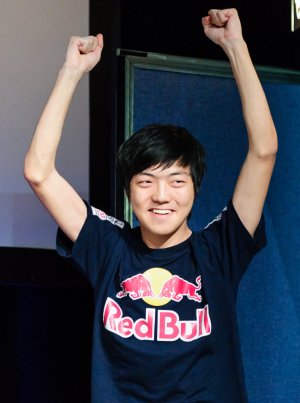 Photo by: silverfire
With impressive tournament resumes in 2012, all three candidates for Korean Zerg of the Year had good cases to make. Life had the toughest tournament runs, having to beat the world's best players to win anything. DongRaeGu had the highest number of top finishes. Leenock had the unique advantage of being an absolute killer in the GSTL while the other two had fallen flat.
The thing that separated Life from his peers in this very close race were more intangible factors: the quality of his play and his incredible aura. In his break-out season of Code S Season Four, he brought a combination of aggression and near-perfect execution that we had never seen before. It was incredible to see a fifteen year old player come in with his own unique style, and tear through the best players in the world while making it look easy. By the time he reached the finals, we knew this was one extraordinary kid, and it did not feel rushed at the least to start bringing out the
Flash comparisons.
Life did not disappoint, and he defeated the greatest GSL player of all time in Mvp to win his first championship. When he went on to 4 - 2 Flash the proceeding week at MLG Dallas, it felt like a passing of the torch moment, as Life had taken out two players who defined two games within the span of week.
Though Life couldn't avoid the near-ubiquitous post-championship slump, he was back to top form by December. In the final GSL event of the year, the 2012 Blizzard Cup, Life went through a gauntlet of top players (including Leenock and DRG) on his way to his second GSL title of the year. Of all the players in 2012, Life has shown us the highest peak. The scarier thing is, he's probably going to be better in 2013.
- Waxangel
---
Game of the Year
Gumiho vs. MMA: GSTL Finals
Look out for TeamLiquid's Best Games of 2012 List, coming soon to a website near you!
2010 was the year of one base all-ins. 2011 followed as the year of two base all-ins. And although there were plenty of three base all-ins in 2012, StarCraft II finally started to stabilize into the macro-fests that we have become familiar with. Unfortunately that also meant StarCraft II became more rigid and predictable than it ever was, and many players and viewers complained about the staleness of the game. It would take two special players and a very special game to shake things up and prove that there might be a brighter future yet.
Heading into the GSTL S2 finals at Haeundae beach, both finalists sending out their big guns to start. The dark horse team of FXO fielded Gumiho, one of their two aces, in a gutsy gamble that would decide the entire outcome of the match. SlayerS, on the other hand, choose MMA as their champion, a player who had been conspicuously absent from SlayerS' lineup prior, but one with an unmatched reputation for clutch GSTL perormances.
The game started out rather normally with MMA opening up biomech while Gumiho choose mech as his composition. But soon enough, the game took a turn for the strange. In the
preview article
I wrote of this game:
"A brilliant yet deluded man once said, 'Introduce a little anarchy. Upset the established order, and everything becomes chaos.' Gumiho is that agent of chaos."
And sure enough, everything became chaos. 40 supply swings became commonplace. Bases popped up and were dropped like whack-a-moles. Manner mules were dropped prematurely. Base trades abounded. And strange new unit compositions, elsewise ineffective, were put together to fit the circumstances. The game represented the best of what SC2 could be, a wake-up call and a stark contrast to the predictable, monotonous games we had become accustomed to seeing.
- monk.
---
Tournament of the Year (NA)
• IPL5
• MLG Anaheim
• MLG Dallas
• NASL Season 3 Grand Finals

IPL5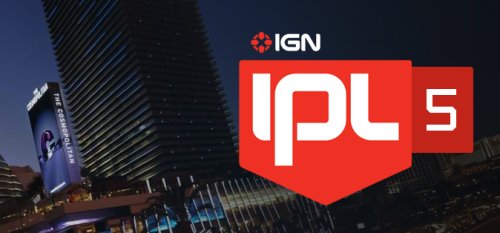 Art by: shiroiusagi
IPL4 was
a mess
. The IPL TAC 3 finals were also a mess. But with two strikes, IPL took a fastball and deposited it into the cheap seats. They had help, of course. The GSL production crew made a clear impact on the quality of the tournament's presentation. But if we're being fair, we need to give IPL equal credit for taking such a risk with IPL5. In light of two previous high profile disappointments, IPL went big and it paid off. IPL5 was the best tournament in North America this year, and perhaps even the best globally.
It was unfortunate that the results of IPL5 were marred by the massive chorus of balance complaints and the huge success of Zerg. But players like Bomber and Polt saved the day, bringing dynamic, non-Zerg play late into the tournament. Foreign players like Scarlett, Snute HuK, Stephano, Xigua and VortiX won just enough and against good enough opponents to factor into the money. Players like Sea and Leenock brought innovative strategies that made for instantly memorable games.
All of this for a few smart tweaks. The tournament was spread over four days, but IPL learned from their mistake in IPL4 of frontloading all the good games into just one day. IPL5 spread out the action. Meanwhile, events like the GSL World vs Korea matches and the GSL finals provided marquee events to give people a reason to tune in and stay tuned in. Against all odds, four days really didn't turn out to be so grueling.
The player quality was among the best we've ever seen. An astounding five GSL winners were in attendance, with three more GSL runners-up. (I'm counting the winners crowned at the tournament). HerO and TaeJa entered the tournament straight out of the Dreamhack finals. Stephano had won Lone Star just weeks earlier.
All of this gave IPL5 the feeling of
the
end of the year tournament. Sure NASL4, Blizzard Cup, and HSC followed up, but only the Blizzard Cup really approached the same feeling of finality. It was a huge achievement for IPL. Against stiff competition, like NASL's massive performance comeback in Toronto and the high quality of MLG's KeSPA enhanced tournaments, IPL5 still manages to be the runaway winner.
- tree.hugger
---
Tournament of the Year (Asia)
• Code S Season Two
• Code S Season Four

Code S Season Four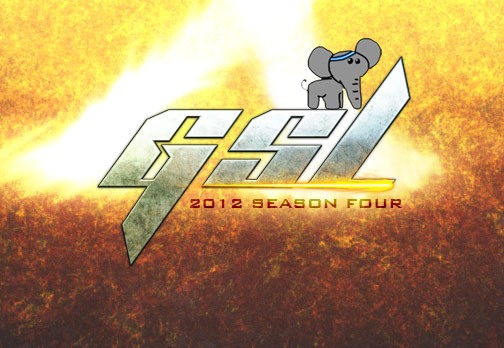 Art by: Meko
Though WCS and the OSL made interesting forays into the Asian StarCraft II scene, neither of them could challenge the dominance of the GSL in their first attempt. In all came down to Code S Season 2 versus Season 4, both having great matches from start to finish. Both had the great storylines involving rising stars and long time fan favorites, capped by amazing grand finals. Season 2 was all about Squirtle's unstoppable run to the finals, where he reeled off fourteen straight wins en route. In contrast, Mvp, injured and hobbled, came into the finals on the back of his cunning and all-in strategies. Squirtle and Mvp had the best finals of the year, Squirtle coming back from a 0 - 3 hole to force a final game. Mvp would cheese in the final, forcing a fatal choke out of his first-time finalist opponent. It summed up the LG-IM Terran's entire season in a single, championship clinching game.
Season 4, while not having a final that was quite as good, had a better overall story with more interesting characters. It was aided greatly by KeSPA's debut in the GSL, with Jaedong and by.Rain making their first appearances. Mvp was still there, still inexplicably winning games looking to win his fifth championship in a repeat of season two. Life, the prodigy, was making his royal road debut and destroying everyone in his path with a unique brand of Zerg. TaeJa came in as the most dominating player of the summer, with a GSL title sure to crown him the best player in the world.
The semifinals were the most anticipated of the year, pitting Mvp against Rain and Life against Taeja. Four of the best stories of the entire season had reached the final four, and the people were guaranteed an epic final no matter who won. Rain came at the king, and while he came close, he missed. Life continued his incredible train of momentum, crushing TaeJa 3 - 0 to end the Liquid Terran's impressive summer run.
The final was a classic. Two of the most popular players in Korea faced off in front of a full audience, and a seven game war commenced. Mvp was able to come one game away from his fifth title, holding a 3 - 2 lead over Life, but the prodigy wouldn't bend. Life was able to become the first player to come from behind against Mvp in a final, winning 4 - 3, walking the royal road, and blocking Mvp from winning the commemorative G5L trophy that was solely created for him. When it was all over, it was clear that Code S Season Four, with all its memories, great stories, and amazing games, would be one for the ages.
- Fionn
---
Tournament of the Year (Europe)
WCS Europe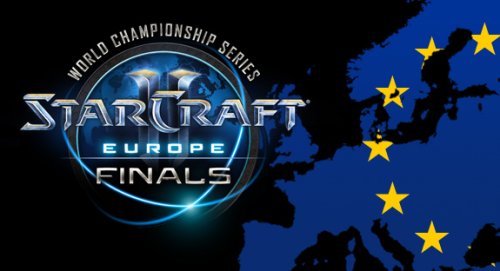 Art by: shiroiusagi
Combining stellar production with a great sense for when to be dead serious and when to be totally irreverent, DreamHack presented some of the best StarCraft II tournaments of 2011. They came back with the same formula in 2012, but also showed improvement on all fronts. Simple innovations like a walkway and interviewer's couch that lead straight into the heart of the audience, or a well-prepared list of videos to play between matches reaffirmed that DreamHack were still the kings of creating a great viewer experience.
It was match made in heaven when Blizzard charged DreamHack with the production of the WCS Europe Finals. WCS was conceived as a tournament with lofty ideals, but other live events at the national, continental, and even world levels showed that even the most well-meaning, star-packed tournaments can't reach their potential without the right presentation.
WCS Europe turned out to be an absolutely fantastic event. Tournaments typically need at least a few Koreans to convince the audience that they are a credible event worth watching, but the all-foreigner WCS Europe ended up being one of the biggest hits of the year. Incredibly entertaining games were played, the fan favorites made it far into the tournament, international casters got to show their stuff, DreamHack presented some hilarious videos, and there was nary a dull moment during it all.
Of course, there was some luck involved with the right players making it deep in the tournament, and with some of the most epic matches happening on the most watched streams. But every tournament is subject to that kind of luck. WCS Europe did everything they could within the areas they could control, making sure they would succeed if the games went their way.
- Waxangel
---
Player of the Year (International)
mouz.MaNa

NaNiwa
Acer.Nerchio

EG.Stephano.RC
EG.Stephano.RC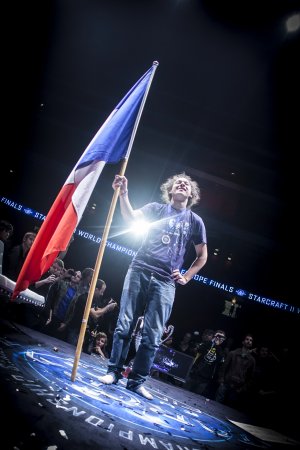 Photo by: Helena Kristiansson, DreamHack
Of course you saw this coming. Was there really anyone else? Sure NaNiwa had solid Code S success, sure MaNa won a couple tournaments, sure Nerchio stomped a few bros at Homestory. But throughout the year, only one foreign player consistently was considered a threat to the Korean menace.
Everyone knows what I mean. Stephano's run at NASL3 was the highlight of his year; stomping three top of the line Korean Protoss players and looking absolutely unstoppable. But don't forget his back-to-back LoneStar Clash victories. Or even the times he didn't win, but still placed as the highest foreigner, like the MLG Spring Arena, ASUS ROG Winter, or Red Bull Battlegrounds. Against foreign competition, he took home the WCS Europe crown, the toughest foreigner-only event of the year.
No, Stephano didn't win everything. He ends 2012 looking decidedly weak in ZvZ. He threw away some tournaments early on in the year by playing the final day hungover. His losses to MaNa at Dreamhack and ESWC were weird. His loss to forGG at Dreamhack Valencia was a massive (and almost unique) throw. But when it comes down to it, there was always Stephano, and then the rest. It didn't matter how bad Stephano had looked the day before or how good someone else had played. Stephano was the foreigner hero in 2012—all of it.
- tree.hugger
---
Player of the Year (Korea)

MVP.DongRaeGu

LG-IM_Mvp

ST_Life
ST_Life
Photo by: silverfire
2010 was a prelude to the greater story to come. 2011 was the Year of Mvp. 2012's plot was KeSPA's transition from Brood War to Starcraft 2. Everyone knew it was coming at the start of the year, but when it was officially announced that Flash, Jaedong and the rest of the best RTS players in the world were about to crash the party, everyone wondered who would stand tall at the end of 2012. Would the elephants stampede over the former bench warmers and B-teamers who had solidified themselves as stars in the new game? Would the stalwarts of GomTV and the eSF hold their ground, proving that the elephants still needed more training?
Funnily enough, the player of the year isn't a KeSPA player or an established eSF veteran. Life, at the young age of 15, took the scene by storm, winning two GSL championships, the final MLG championship, and defeated all challengers to the throne along the way. When everyone was wondering who would win in a war between the KeSPA players and the fringe KeSPA players who turned themselves into stars by transitioning right as SC2 came out, Life came out of nowhere and proved that the true elephant in the room is the new generation of players come to replace the old, regardless of their background.
Putting things into perspective, Life was only thirteen-years-old when Idra beat Tester to become King of the Beta and celebrate the release of Starcraft 2 to the public. Starting out on ZeNEX and mostly getting his practice through ladder while also going to school, Life made a name for himself by doing well in online tournaments and popping up to beat Code S players while they streamed their ladder play. Hardcore fans took notice of Life early, but it wasn't until the middle part of the 2012 when he started to become known to the greater StarCraft II viewing public.
As the ace of ZeNEX during their last GSTL run, Life all-killed Team Liquid and then had a three-kill against SlayerS-EG before being stopped by Puzzle. His team would be eliminated in the first round, not having enough depth to compete with the rest of the competition, but Life had made his first mark in the GSL. Not long after, Life made it through the tough TSL4 online qualifiers, and quietly started making progress through the lower rounds. A pivotal moment came when ZeNEX was absorbed by Startale. By putting in the time at a team house with some of the best players in the world, Life started to finally realize his vast potential.
With Life's prodigious talent and Startale's top of the line coaching and player staff, the fifteen-year-old would make it into Code S and embark on his royal road run (he also runner-upped in TSL4 along the way). Life rampaged his way through the first few rounds of Code S and made it to the finals while only dropping two maps the entire tournament. Being placed against Mvp, the greatest player in WoL history, Life fought back from a 3 - 2 deficit to win in seven games and became the first GSL Royal Roader.
Continuing on his unstoppable run, he flew to Dallas only a week later and captured the final MLG title of the year, in another 'royal road' performance. In another come from behind finals victory, Life defeated Leenock by a score of 4 - 3. Winning his second major title in a week's time, Life already had a strong claim to be called the player of the year. With Mvp having an injured filled year and DongRaeGu having a disappointing second half, Life was the player that everyone had their eye on. Every single interview with a Korean Zerg after they won a match in the GSL would involve some question about Life's style, the player usually commenting that Life's style is too hard to pull off and that he was the only Zerg who can make it work. No one wanted to face him in tournaments, and he was the one players eyed with fear as they scanned their brackets.
Life's first real disappointment came during the fifth season of the GSL, where he made it to the Ro16 with ease, but fell in the second round in an all ZvZ group. Life's ZvZ was again suspect a few weeks later during IPL5, where he would lose to future Homestory Cup VI champion Snute and then eventual IPL5 winner Leenock to get knocked out of the tournament. Facing adversary for the first time in his professional career, Life went back to Korea with the Blizzard Cup as his last chance to put things on a high note before entering 2013.
After having two deflating tournament losses in a row, a lot of players - especially younger ones - could fall into a slump. ZvZ being his obvious issue, Life went to work with his coach and was able to find a solution just in time. Making it out of his first group in second place, Life would go on to beat DRG 3-2 and Leenock 3-1 in the knockout rounds to make his third major final in a three month period. Facing his teammate PartinG in the finals, Life would grab his second GSL title of the year, winning four straight games after going 0 - 2 down.
Three major titles to end the year would be enough for almost any player to win player of the year, but if you look at who he actually beat, it's even more amazing. Mvp, the best Terran of the year, was Life's first victim. Leenock, alongside DongRaeGu were the best Zergs of the year behind Life, and the Startale prodigy took him out at MLG. Parting, the best Protoss of the year, was Life's third and final opponent, giving Life three championship wins over the best at every single race. And at least symbolically, his 4 - 2 victory over a former 15 year old prodigy in Flash at MLG was memorable. Life didn't rely on any one match-up to get him where he is today, and he was able to show masterful play in all three match-ups against the very best competition in the world.
- Fionn
---