by Xxio and heyoka



Back in August, the gentlemen at IEM rolled out the red carpet of eSports for StarCraft 2 in Cologne Germany. The hosts for the first major tournament of StarCraft 2, IEM baptized the game in the name of eSports and welcomed it with open arms into the professional scene. Brood War and Warcraft titans came down from the heavens for glory and honour while others took their first baby steps into the most competitive scene in the world. If Cologne gave us our first taste of professional StarCraft 2, IEM NYC will sate our appetite. For a while at least.

Cologne had some of the biggest names in eSports, but as the weeks and months passed, players began to get serious practice hours under their belts and learn to play the game. Do you remember when Huk was that all-in, up-and-comer from Canada, full of piss and vinegar, who forgot to bring his pillow to Germany? Do you remember when 5 rax reapers was the most feared strategy in the known world and the bane of TL's Strategy forum? That's how long ago IEM Cologne was. Don't get me wrong, but since then, the game has changed. Since Cologne, a plethora of tournaments has hardened the StarCraft 2 scene. The men have separated themselves from the boys and we are, for the first time, starting to see play indicative of true strategical insight.



As it was in Cologne, IEM NYC is sporting a lineup aiming to please. Big names Liquid`HuK, Qxc, KiwiKaki, and Drewbie will be stalking the stage while Murder, Suggy, Fenix, and the once feared CauthonLuck will try to win a piece of prestige for themselves. This recipe of players gives the tournament the excitement of a possible dark horse, while also ensuring close matches and high level play. The one dismal aspect of Cologne – a lack of Protoss in the upper brackets – will be a non-issue. Huk and KiwiKaki are perhaps the most favoured to take gold and Suggy has shown himself to be a force to contend with in recent times. However, the lack of Zerg representation is indeed a sad sight to behold. Thankfully, the Ro8 will prevent the abundance of mirror matchups that so many tournaments have faced of late.




How They Got Here



Full Results of Regular Season Cup




In the group stage, Fenix was the only player to make it through 3-0, with Suggy following close behind, his only lose to the Peruvian Terran. Unfortunately, however, this doesn't say much. Bubba, the Zerg player whom Fenix and Suggy both defeated, was a last minute replacement for Idra and was one of the three players of twenty-four to get knocked out without winning a single Bo3. The other opponent in group A, TTOne, was also less decorated than the majority of qualifiers, once again dampening the victories of Fenix and Suggy. All that being said, Suggy recently played impressively against LzGamer in the EG vs. Root clan war, and rumor has it that Fenix is becoming as scary at StarCraft 2 as he was at Brood War. Definitely the dark horses of this tournament, both players have a lot to gain and little to lose, making them dangerous opponents, not to be underestimated.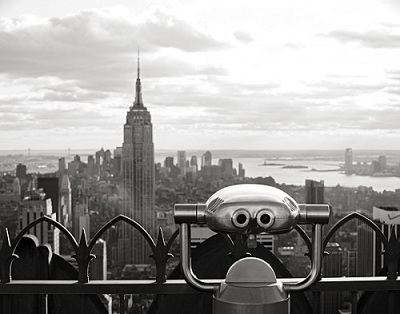 set your sights on NYC this weekend, it's going to be a hell of a ride



Conversely, Huk and KiwiKaki, two of the biggest names in North America and the world over, are flying to New York with big expectations hanging over their heads. Whether they can shake loose from the pressure of their new found fame and focus fully on their games will be critical to their success this weekend. Since Cologne, the gold and silver medalists of MLG Raleigh have put a good number of notches on their belts, but make no mistake, in New York they'll be pushed to their limit, tested on a big stage for the first time as favorites. Recent performances in the TL Open leave KiwiKaki making it so far as the Quarter Finals and as short as the Ro256, and Huk knocked out twice by none other than Qxc. Respectable results to be sure, but at the same time worrying for avid fans.

From the Terran extravaganza of Group C, Qxc and Murder emerged to represent the Pride of War. Qxc needs no introduction, but neither has he made it big. While hording a stack of 1st place finishes from events like CraftCup and ITL, he has yet to perform well enough in high profile tournaments to elevate his reputation. Having made it to, respectively, the Ro16 and Quarter Finals in the TL Open, Qxc showed us that he has stepped up his game, these recent results perhaps the foreshadowing of a monstrous win in the future. If Suggy and Fenix are the dark horses of this tournament, then Murder is the dark pony. Not much is known about this sinister fellow, but his presence in the top 8 says that he has something to show the world. In three, short days, Murder could upset the world in New York and become a new star of eSports. It is possibilities like these that make me so excited for October 8th.

Drewbie and CauthonLuck fought tooth and nail to survive the group of death, barely beating fellow Terran PainUser in a tie-breaker to qualify for a spot on stage alongside fellow Root members Qxc, KiwiKaki, and Suggy. However, due to unspecified reasons, the MLG Raleigh Semi Finalist and BETA super-star, CauthonLuck, will be unable to attend the New York city finals, and will be replaced by Silver, the Terran who shocked the world by defeating Idra and Huk in the qualifiers. While he has shown the ability to stand and bang, and come out on top against the best North America has to offer, some still consider him a flash in the pan. Whether Silver can overcome his critics and prove himself as a player capable of consistent play will be something to look out for.

Drewbie, the only player coming out of Group D, is a relatively unknown, but skilled Terran user, one of the leaders of Root Gaming, will be looking for, what some would call, a big, overdue win in New York to cement himself as one of the undisputed top Terrans in North America. Along with Suggy, Fenix, and Murder, Drewbie has a lot to gain from even a single victory.




The Event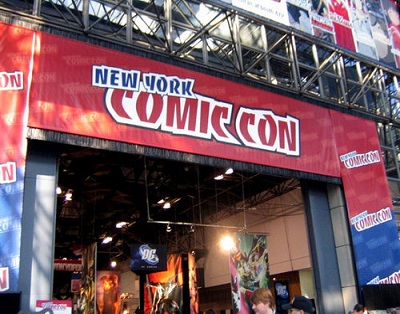 a nerd-fest you don't want to miss out on



Similar to the previously mentioned IEM Gamescom event, the LAN portion of the tournament part of a much larger stage. This time it is New York Comic Con, boasting a 77,000 person attendence in 2009 and and expanded floor space for thsi year, it is sure to be quite the attraction. Even Kerrigan will be there. With $60k up for grabs, and $12k of it reserved for our beloved Starcraft, this is sure to not disappoint.

The games start Friday, less than one day from now! Group play begins at 10am EST and lasts all of Friday, with semi-finals happening Saturday and grand-finals and 3/4th playoff played on Sunday.




How to Watch



ESL TV will be hosting the event online, you can check the schedule here for an estimation of when your favorite player will be on, hosting courtesy of the fantastic Day[9]. Of course, you can always buy tickets for the convention itself and watch live!

The official ESL stream is also available for those of us not able to attend.

All in all, it will be a great weekend. Face to face Starcraft, seeing nerds perform in person, perhaps some images of women in ill-fitting anime costumes. The possibilities are limitless in New York, and we at Team Liquid aim to explore all untapped potential for you, the viewer.