Astrogeeks! Rejoice! Our much beloved documentary, Carl Sagan's "Cosmos: A Person Voyage, is getting a "reboot" of some sort. As a science enthusiast all my life, my exposure to the documentary was already in the 2000s in the educational CDs at school. I only watched 2 episodes, but eventually Youtube finally allowed me watch them all. It really opened my mind to the majesty and awesomeness of science and space.

Now, Fox Channel is will be doing a reboot`, to be hosted by no less the f***ing Neil deGrasse Tyson! It will follow the 13-episode format of the original, and it will be produced by Seth McFarlane (Family Guy).

2014 can't come too soon. I hope this new program will have the same effect to the children watching it as it did to me when I was a kid in awe of Carl Sagan's show!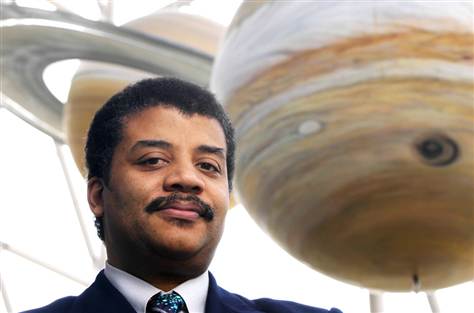 http://www.latimes.com/entertainment/tv/showtracker/la-et-st-fox-seth-macfarlane-cosmos-neil-degrasse-tyson-20130513,0,6987830.story