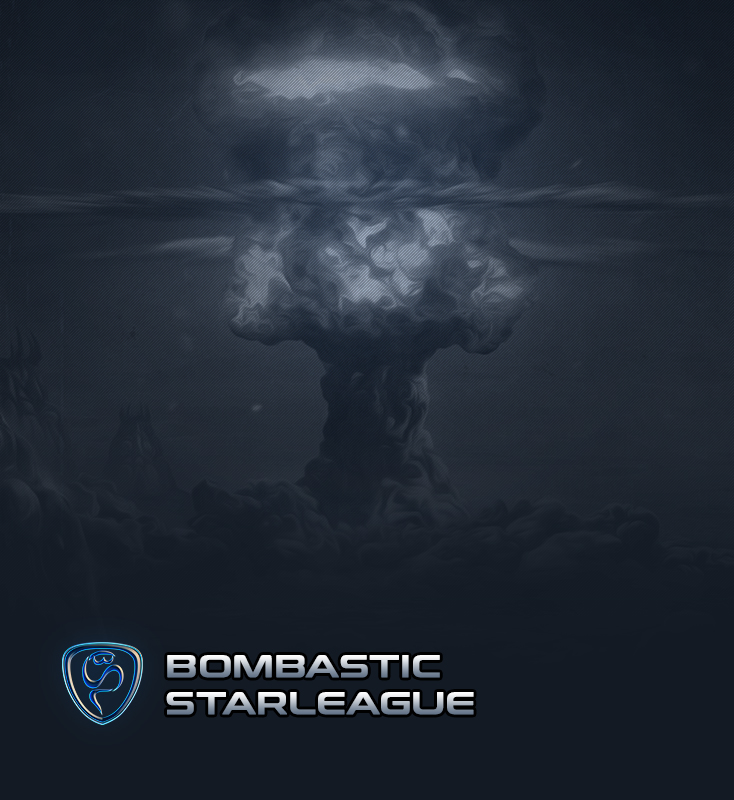 The latter half of the Ro16 starts this weekend with a hot Group C featuring Dewalt, Sizky, Ultra and Dragon with the Defending Champion TerrOr starting his BSL13 Run againt Mihu, Gypsy and TT1.



Group C starts off with a game between
Dewalt
and
Sziky
, two titans of the foreign scene, but who, considering how good they are, have had relatively little BSL success.
Dewalt had the top rank after the ladder stage. He did the same during the BSL12 ladder stage (achieving an MMR of 2722). Looking at the ladder stages of the 9 BSL seasons, he has been #1 four times and #2 twice. He's winning smaller tournaments and showmatches left and right, is consistently one of the top players in nation wars and clanwars, and for the past two years, he's been battling fiercely with Bonyth over being the best foreign player. While Bonyth has more top tournament victories to his name – and has been a much more dominant force in the BSL – even Bonyth alluded to Dewalt perhaps being a stronger overall player against a more random set of opponents in matches without specific preparation going into them.
Still – since the BSL started up again for Starcraft:Remastered, Dewalt has competed in all 9 tournaments, and he has only reached the final once – being the runner up in season 10. (This, not coincidentally, was one season with a strange format for BSL standards, where the top 8 players played a round robin to determine their spot in the playoff bracket. Dewalt had the top spot after the round robin – but then lost against Bonyth in the grand final.) There's no question that Dewalt is an incredibly strong player, but the format isn't that suitable for his style of play and mentality: Being favored against mostly all other players in a longer game or a longer series of games, Dewalt has tended towards overly defensive and reactive play, and while his BSL10 and BSL11 losses were against Bonyth, BSL12 saw him make a surprise exit from the first group stage, losing against Jaeyun and Gorynich.
In short, Dewalt's skill has not translated to the type of BSL success you'd expect from him.
Going up against Sziky, he's looking at a player of almost comparable calibur. Being the uncontested best foreign player for a couple years after the release of starcraft 2, Sziky hasn't been as consistently active as Dewalt in the SC:R era. However, whenever he returns to the scene, he swiftly becomes one of the top players. Much like Dewalt, Sziky relies on his mechanics and strong standard play to achieve his victories, favoring this over player-specific allins or prepared builds. This coincides with being a very strong ladder player and getting consistent good results – but not with tournament victories on the very highest level.
Still, this match should deliver. While I did just recently watch the two battle it off in a clanwar for BWCL – where Dewalt took an initial victory with an uncharacteristic proxy 2 gate, before Sziky took the series 2-1, I don't expect either player to allin here. Sziky is going to focus on getting a healthy 50+ drone count, going into mass hydra, then either lurker or muta or both depending on what he deems appropriate, before transitioning into hive. Not one for playing turtle zerg, he likes being active with his armies. Dewalt is much the same – he can open gateway expand or forge expand, but he relies on corsairs to properly identify just what zerg is doing so he can respond accordingly.
Don't get me wrong. Both of these players are well-rounded players capable of playing well in games that deviate from the norm. But they prefer playing and excel in games that follow a more standard formula. While it's possible that we get a 9pool speed or a 2 gate opening, I'd be very surprised if we see a blind allin from either player.
While Sziky won 2-1 the previous time I watched them face off, I've seen them play a fair amount of times, and Dewalt has definitely won more games overall. I predict this going his way, 2-1, but with reasonably long and healthy games.
The second match of the group is
DragOn
vs
Ultra
.
While Dragon is largely known for impeccable standard play, hitting a really strong 2-1 timing PvZ, playing defensive macro based into arbiters PvT, – I think he's actually still highly player-specific in his approach to a series. However, he adjusts this based on his own impression of player strength. For example, when I play him, he always does the same 2-1 timing, and being better than me, he always wins with it, too. But going up against eonzerg a few seasons ago, in a game where most expected an eonzerg victory, he busted out a zealot archon timing – most certainly practiced to punish eonzerg's tendency to open muta.
Looking at his PvT – in the BSL10, Dragon was knocked out of the Ro32 group stage by Casper, losing 2-1 in the deciding match, where Casper had gone for some very greedy, low on detection, relentless aggressive play. They faced off again in the BSL11 – and Dragon did something I had legitimately never seen from him: he went for a plain old dt rush. Casper, skimping on the recon, died.
Ultra, on his behalf, is another player who prefers safer, econ based play. He has great mechanics and shines much brighter after the first 10 minutes of the game than during the first 10 minutes. In a way, he's quite reminiscent of Dandy, but without the semi-frequent allins we see Dandy employ in TvP.
I see these players as fairly evenly matched overall. After the ladder qualification, they were right next to each other. They're seasoned BSL Proleague veterans, both of them qualifying for the past five seasons in a row. (Ultra for the past seven.) Dragon has a top three finish to his name – but that was back in BSL season 6, two years ago now. Ultra qualified for top 8 in BSL12, but aside from that, he's never escaped the second group stage.
I expect fairly standard games from these two players as well. However, I could certainly see Dragon having prepared something map-specific. While he generally tends strongly towards the arbiter tech, I do remember him busting out carriers, once, against Artosis in the northern american qualification for one of the RCG-tournaments. A thinking man, Dragon is acutely aware of how he is perceived, and him doing something un-Dragonesque in one of the games is entirely possible. Having qualified for the Ro16 through winning his group – beating Gypsy in the first round, while Ultra got here through very narrowely beating Kwark (they went 2-2, but Ultra had the benefit of winning the final series rather than the first one), I will give Dragon a slight advantage. It's certainly not a lopsided matchup, though, and it can go either way.
Prediction: 2-1 for
DragOn
.
Unfortunately for both, I think they're going to fall short in the second series. While the other matchups are less certain to happen, I picture Sziky and Dewalt both beating Ultra and Dragon, and that whomever takes the win between Sziky and Dewalt will win the group, while the loser will get second place. (Sziky actually played, and beat both of them in BSL12. While Ultra is listed as having beat Sziky 2-0 in BSL4, I think that was most likely a walkover, as Sziky disappeared during that tournament. They've faced off three times in the BSL since then, with Sziky going 6-1 from individual games. Dragon has faced Dewalt once and Sziky once in the BSL, losing 0-3 against Dewalt, and 1-2 against Sziky. To Dragon's credit, he did beat Sziky in the BSL continent cup, so he does have a fair shot.)
Predictions for the other possible matchups:
Sziky
vs
DragOn
: 2-1
Sziky
Sziky
vs
Ultra
: 2-0
Sziky
Dewalt
vs
DragOn
: 2-0
Dewalt
Dewalt
vs
Ultra
: 2-0
Dewalt
Dewalt and
Sziky to Advance!
By many (myself being one of them) dubbed the group of death, this group is incredible, and a testament to how competitive the tournament has become.
There's Terror – who dethroned Bonyth last season. There's Gypsy, whose mechanics are unsurpassed outside Korea. There's TT1, a veteran of the scene, who is one of the very best protosses when active. And finally, another newcomer to the BSL scene, there's Mihu, by many considered the top chinese player – and by extension, perhaps the actual best player outside Korea.
Our first game is
TerrOr
against
Gypsy
. While Terror is the more accomplished of the two players, and he has vastly more tournament experience, this is entirely open. Gypsy is the real deal.
The first BSL season Gypsy participated in was BSL12. He was eliminated from the Ro16 group stage – but his group was – just like this time – a real juicy one. He opened by beating Koget 2-0, before losing 0-2 against trutacz and 0-2 against OyA – but the final game featured some vintage north american terran GG timing. (At least how I remember it, Gypsy looked like he was ahead when he left the game.) Either way – he currently sports a 5-0 record from BSL in TvT, and this group will be a true test of his mettle. Arguably, this group features the top three terran players in this season of the BSL (although it's also fair to consider Dandy on equal footing with them).
Gypsy pays close attention to the meta, uses highly refined build orders and his micro and macro are both top notch. His 'problems', so to speak, might be related to firstly, being a bit hot-headed, and secondly, being caught off guard by stuff that 'doesn't make sense'. Trusting in his own micro, he also tends to be a bit skimpy on the defense.
These factors may pose some problems going up against Terror, whom is the most successful unconventional player outside Korea. Terror can open proxy 8 rax in the first game before going cc first in game 2, he can go fast goliath, he can play the patient game, or he can go for a doom drop. I think he's a bit unlikely to engage in full out vulture wars – and against Gypsy, he's probably wise not doing so. Looking at Terror's overall BSL experience, TvT is also his strongest matchup, where he has a 71% win rate. While he is imo a bit less refined than Gypsy, and while he tends to deviate more from the meta, he's still a well-rounded player without obvious flaws.
I think this series will go the distance, and that we're treated to a full three-game series. While I'm not feeling strongly either way, I'm leaning a bit towards Terror's tournament experience giving him the final edge. If you tell both these players to play 50 ladder games, I'm inclined to think that Gypsy would emerge with the higher MMR, however, tournament play is a different beast. While Dewalt is an example of a player who tends to perform really well on the ladder while falling a bit short in the BSL (and other high-profile tournaments), Terror is the opposite – he fares better the higher the stakes.
Prediction: 2-1 for
TerrOr
.
Secondly, we're treated to
TT1
against
Mihu
.
TT1 is happy to have a group free of protoss players, but sad to face no zergs. Having participated in the proleague thrice in the past – in seasons 6, 8 and 9, he did well in seasons 8 and 9. Both times he looked very strong, right up until the point where he ran into Bonyth, and got crushed 0-3. Recognized for his strong macro, impeccable build orders and solid reinforcement of his armies, TT1 excels at PvZ, while his PvP has fallen a bit short. His PvT is overall very solid – leaning more towards mass gateway units with arbiter support than reaver into carrier play, and he has shown that he can hang with the best non-korean players in the past. He secured his best BSL finish in season 8, where he got third place, beating Dandy 3-0 in the final game. (To be fair to Dandy, he beat TT1 2-0 in the earlier group stage of the same tournament. This run by TT1 also featured him facing off against Terror, where TT1 took a 1-0 victory.)
Still, the competition he is facing now is arguably one step up. While Terror did secure his BSL12 win beating Bonyth 4-3 in the final, his overall BSL record against Dewalt and Bonyth is 12-23 (from single games, not matches). Don't get me wrong – this is highly respectable, and Terror is the terran player who has the best BSL record going up against our two protoss frontrunners. Even a player like Dandy is 1-15 against Dewalt+Bonyth after the BSL adopted the group stage format – Dewalt and Bonyth have basically been untouchable in PvT - last season's final the one exception.
Mihu on his behalf recently played a Bo9 against both Bonyth and Dewalt, and he won 5-4 both times. Both series could well have gone the other way, but these results indicate that looking at TvP, Mihu is one step up from the other non-korean terran players. Those games overall featured very standard play – reactive, macro and upgrade based terran play, no gambles with skipping detection for faster pushes or anything of that sort. He can go into drop play if the map and situation calls for it, but not in a way where he's fully gambling on that. While Mihu did not look unbeatable, these two showmatches certainly solidified his position as one of the favorites for the tournament.
TT1 has a shot. However, there's no denying that he is going into these games as a bit of an underdog. He also has not been the most active player since his BSL8 run, and while I could have pictured him getting to the Ro8 from group A or C (as his PvZ really is top notch), I think this group is a bit too much for him.
Prediction:
Mihu
wins 2-0
As for the rest of the games, I do picture Mihu eventually topping the group, but he might easily drop a game. Our other Chinese representative, QiaoGege, was in quite a bit of trouble against Gorynich, only winning the first game because Gory made a big tactical blunder at the end of a 30 minute long game, and then quickly losing game two. They are impressive players for sure, who brings something new and exciting to the competition, but they are not korean progamer levels of unbeatable for the top western players.
Anyway –
Mihu
against
TerrOr
: 2-1
Mihu
Mihu
against
Gypsy
: 2-1
Mihu
TerrOr
against
TT1
: 2-1 for
TT1
TT1
against
Gypsy
: 2-1 for
Gypsy
(If this is confusing, as I predicted
TerrOr
to beat
Gypsy
, I think
TT1
's style of play meshes better against Terror than it does against
Gypsy
.)
Mihu and
TerrOr to Advance!
– but while I'm reasonably confident in calling Dewalt+Sziky from the other group, this one is imo far more open.
---
Writers: Liquid`Drone
Graphics: v1
Editors: BLinD-RawR