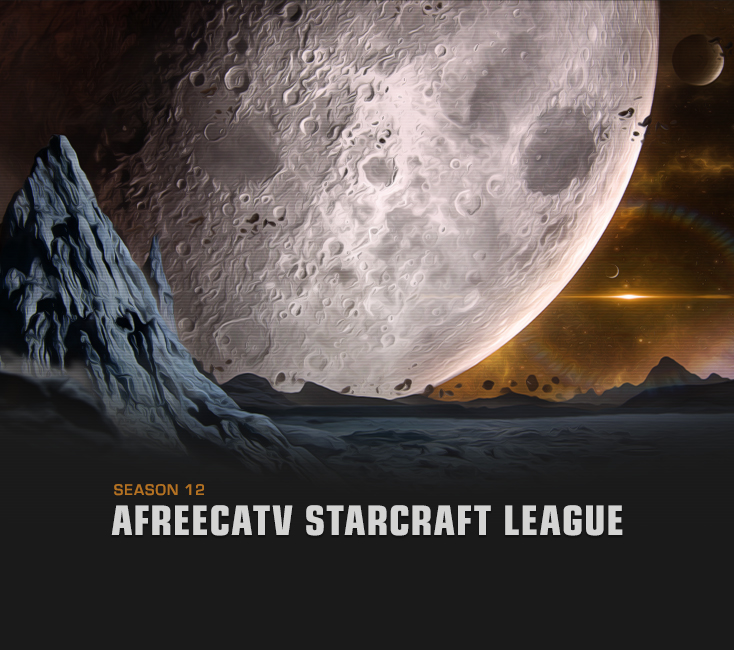 ASL this season has definitely built up for its Ro16 with more tournament favorites spread around all 4 groups than ever before and the competition has gotten a lot more stiff with the top 4 seeded players coming into play. We are looking at Group A and B this week featuring Mini, Soma, JyJ and 815 for Group A and Royal(sOrry), hero, free and nOOB for Group B.



On the surface the group is pretty cut and dry for the favorites. We have the finalist from last season
Mini
whos also ranked at #5 on sponbbang and
Soma
whos ranked #2 with an overall winrate over all 3 matchups combined at 60% and absolutely crushed his Ro24 group, then we have
JyJ
who is quite the prediction spoiler, despite how he looks online he does get results in the ASL, a tier below the favorites but very capable of an upset, then we have
815
who as a surprise to just about everyone this season made it not only through the qualifiers but also through the Ro24 going through
sSak
and
BeSt
.
Mini is coming off one of the closest finals in ASL history going up all the way to game 7 that ended in a gamble that didn't pay off for him, that being said, the fact that mini has made it that far shows how far hes come along as a player mentally, all the way from tilting everytime things went bad to a back and forth finals performance. This season for him starts with what I'd consider an easy layup for him, Mini is no BeSt who tends to go for a bit more risky and unorthodox solutions to problems in PvZ, while Mini is a bit of an Ogre Gatewayman type player which I don't think is something 815 has experienced in this level, should result in a rude awakening for him for the caliber of player Mini has become.
Going into ASL11 Soma was at the same spot Mini is in now and he opened his group against his current opponent JyJ and it did not go well for the zerg player at all, Soma ended ASL11 with with no wins at all dropping to JyJ in the opening game and losing both sets in his loser's match of the Ro16(which he was seeded in for his ASL10 performance). Soma's best matchup right now is his ZvT, at least on sponbbang sitting at a 63% winrate in the month of september while JyJ hasn't been playing much sponmatches in general, hes not been doing all that well against zerg in the few games that he has, the situation was a lot similar last season, but once again I put soma as the clear favorite in the matchup it will take some solid playing from JyJ to win this.
Winner's game is going to be a banger between Mini and Soma, and even better as it will be a Bo3. Both players have been openly playing each other in sponmatches quite a bit being in the top 10 of the ranking of course, between the 13 games they've played in september, Mini has the slight advantage in their series going 7-6, stylistically both players are very aggressive inthe matchup, do not expect passive long games from either side, we might get long games, but neither of them might be intending for the game to go that long, its a tossup as to who wins here.
Bo3 series is most likely going to expose 815 quite a bit as a player who thus far in the ASL relied on cheese and his opponents going off left field, 815 doesn't have the best unit control or the macro to keep up with jyj and without the cheese to fallback on JyJ should take this series fairly easily.
Given a choice JyJ would rather face Mini than Soma in the final game, he does have a lot of confidence in his TvP, at least over his TvZ at the moment, realistically however, given that its a Bo3, his chances against either mini or soma drastically go down.
Mini and
Soma to Advance to the Ro8!

The spotlight of Group B is shining on
free
. He is the only remaining Protoss Dragon to never have a finals appearance and has been playing the game professionally since 2005 (16 years!). After a series of droughts in the ASL,
free
is in the best form he's been in years and he has a fantastic chance of advancing to round of 16. During the Dragon era,
free
had the most dominant record vsZ/T and was the only player with a +70% winrate in those two matchups. His vs Zerg winrate was even higher than Bisu's.
free
has proven time and again his skill level can be immense, but has been unable to hold the magic long enough to dominate in the Afreeca era.
free
should find his group moderately challenging, but if he is as good as the hype surrounding him,
free
will advance out of this group in first place.
by.hero
is looking healthy and back to full form since his stint in the military. As a seeded player, he was able to form the best possible group for him to advance from.
by.hero
did wonderful during selection.
nOOB
is the weakest player in the round of 16 by far.
free
is suffering from "old gamer", physical problems, and
Sorry
has a glaring weakness in TvZ.
by.hero
has also stepped up his spon match participation. He played a total of 135 matches in the past 3 weeks, which was enough to rank him ninth overall for the month of September.
by.hero
will have a hard time losing any best of 3 and will most assuredly advance from his group.
Sorry
passsed a hard test in group F in the round of 32. He had to overcome a mental crushing by Shine, who chose to cheese out
Sorry
hard core.
Sorry
should his resilience, winning his next two games, thus placing him in this group. The last article discussing
Sorry
highlighted the sheer number of games he played from June thru August. In September, the trend continues.
Sorry
has played more games then anyone else this month, totaling 139 games. His rank has moved from 11th to 8th and also sits as the third best Terran in September.
Sorry
also has a winning record against,
free
(7-5),
nOOB
(5-2), and
by.hero
(4-2)! Without any research, most TL-ers would likely bet on
free
and Hero over Sorry, but this is a highly motivated player that will not go down without a fight.
nOOB
has player 25 spon matches this month. His number of games is not only low, but he only won 16% of his games.
nOOB
feels not only like a player who barely scraped by, but also one who got lucky that Sharp played exceptionally poor in the round of 24.
nOOB
is group B fodder and would have to pull off one of the biggest round of 16 upsets of all time in order to advance.
Predictions:
Match 1
by.hero
vs
nOOB
is an easy clobber,
by.hero
advances to the winners match.
Match 2
free
will overcome
Sorry
in a big macro game.
Winner's match,
free
will show why he should be considered the best PvZ player and overcome
by.hero
with a 2-1 margin.
Elimination match
Sorry
gets a solid 2-0 victory over
nOOB
.
Loser's final,
by.hero
bounces back and wins through heavy aggression.
Sorry
will get another hard lesson in his weakest matchup and lose 2-0.
free and
by.hero to Advance to the Ro8!
---
Writers: BisuDagger, BLinD-RawR
Graphics: v1
Editors: BLinD-RawR