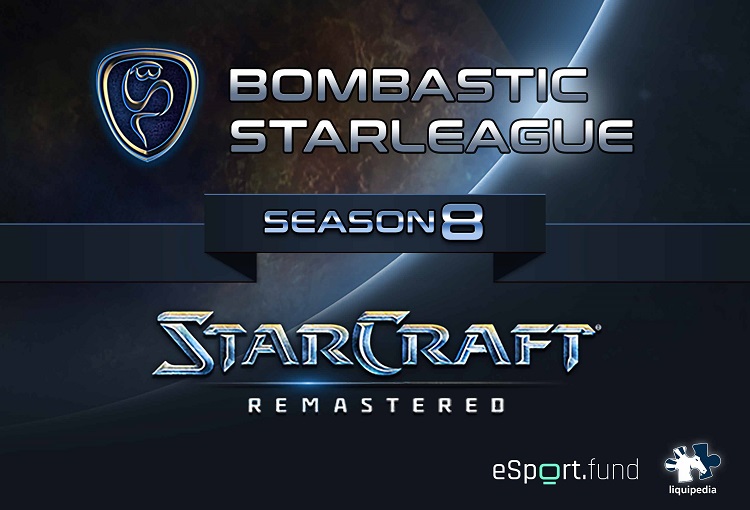 Ro16 Group Stage Preview
Group A (starts in )
Coup de Grace
by Taardadaiel


Jaeyun


Pro


TT1


Dandy
As the culling of the Ro24 group stage of the BSL season 8 is complete, group A of the Ro16 presents us with an interesting quartet of players.
Jaeyun was seeded directly into the tournament and did not play in the ladder stage. He did participate in the North American Autumn Starleague (NAASL), where he was defeated by Nyoken 1-3 in the Ro8, though. He contributed a total of three points for team USA in the TDR Nation Wars and lost only once.
TT1, who defeated Jaeyun in the TDR Nation Wars, is also seeded in Group A after advancing first from his Ro24 group. Тhe Canadian player finished 5th in the ladder stage of the tournament with a short but impressive record of 16-4 (2313 MMR). He also contributed six points in eight games in the Nation Wars and finished second behind fellow Canadian DragOn in the NAASL, so he appears to be in blazing form.
Dandy finished the ladder stage with a score of 56-24 and ranked just above TT1. His recent results are pretty impressive across the board too. He qualified easily from his Ro24 group after beating Bandy and Ultra, earned a total of seven points in eight games for Peru in the Nation Wars, and reached the elimination stage of the Corrupted Cup in October while defeating TrutaCz and g0rynich in the process.
Last in the list comes PrO, a Protoss veteran from Italy with no previous BSL ProLeague experience. He qualified with a fairly decent 85-47 score, and it's apparent he's playing quite a lot of games and improving at a fast pace. Not much else can be said about PrO in the way of statistics, but he earned his place in the Ro16 after beating Gosudark and then coming from behind to finish off babo 2-1 in the decider match.
The first series is between Jaeyun and PrO with Heartbreak Ridge as a starting map. Jaeyun has been known to favor a macro style, and so far we've seen PrO to play fairly standard with a preference for gateway openers. I'd say this is slightly better for PrO since the map lends itself to a variety of hydra busts or lurker plays, which can be blunted by early pressure and scouting. We saw PrO deal a fair bit of damage and build a healthy economy in all his games so far, only to fail to capitalize on his advantage and drag the game on. A macro game against Jaeyun might be fatal for the Protoss player. A prediction is hard since we have little data on Jaeyun's current form, but I'd give him an advantage based on experience and expect him to come out on top 2-1.
TT1 vs Dandy is the big match in the group. Dandy's mechanical prowess can be expected to give him an advantage, provided TT1 does not manage to deal significant damage to his economy. Dandy would benefit more from an economic opener to fully utilize his solid macro and hit a good timing, but TT1 is no doubt fully aware of that and might do anything from an aggressive opening to a proxy two-gate all-in. He managed to inflict early damage to Terror in their game and scout his drop follow-up and shut it down without any economic losses, so he is certainly capable of causing disruption. I'd say Dandy has the upper hand with experience and sheer mechanics, and I expect him to win the series 2-1, but an upset is not at all unlikely.
Assuming both previous predictions are correct, the winners match will pit Dandy vs Jaeyun. Regardless of current shape, Dandy's TvZ is really, really scary, and I expect a clean sweep for the Peruvian Terran player. Dandy to win 2-0 and advance to the Ro8.
In the losers match, TT1 will have to play his weakest matchup versus PrO. Considering his good results lately, TT1 can be expected to still have the upper hand against the Italian Protoss. Still, PrO appears motivated, and I expect him to put up a fight, but TT1 should advance to the final match with a score of 2-1.
Considering how Jaeyun's been under the radar lately, the decider match vs TT1 is uncharted territory. TT1 has had some pretty decent results against Zerg in the past few months, and the only major loss is to DragOn's in the finals of the NAASL. Keeping in line with the other predictions of the group, I'd wager TT1's good current form and Jaeyun possibly being rusty make the Canadian Protoss the favorite to win the match 2-1 and advance to the Ro8.
Predicton: Dandy and TT1 to advance to the Ro8!
Group B (starts in )
The Dark Side of the Moon
by Ty2


Bonyth


Castro


Goku


Hawk
Bonyth and Hawk are similarly talented, but on the international stage, Bonyth shines on the face of a full moon while Hawk's dull light is barely visible. However, with Hawk's appearance in Corrupted Cup and his first run of BSL, things are starting to turn around. Bonyth and Hawk share the spotlight, and their rematch of Corrupted Cup is written all over this group.
Unfortunately for both of them, they might just get blown apart by Goku's kamehameha blast of energy and enthusiasm which make him the dark horse of BSL. Goku's dominating 2-0 finish in the Ro24 creates hype around him as a disruptor that can outperform even Hawk. Castro doesn't particularly stand out, nor is his record versus Bonyth or high level Terrans promising. In a prepared Bo3 setting, there's still potential for Castro's aggressive tenacity to punch his way through, but it's unlikely.
Prediction: Bonyth and Goku advance to the Ro8!
---