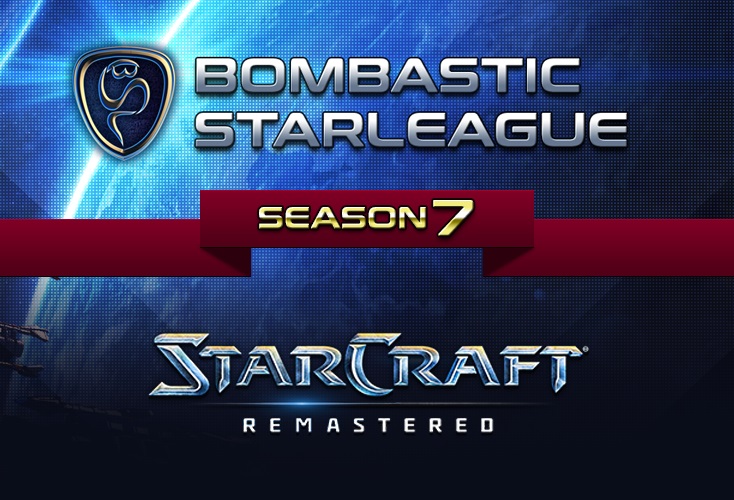 The end of the 2020 season is just around the corner. Google searches for Wham!'s
Last Christmas
have just started to go up, even though we're only two-thirds through Spooktober. For us StarCraft nerds, however, things are anything but over. We're fresh off a major Brood War LAN in Russia, the fourth installment in the KSL series is starting next week, and we're yet to crown the champions of all three layers of BSL7—not to mention the conclusion of the Global Finals in SC2 (make love not war, SC peeps).
Truth be told, it feels the BSL raced past so quickly that I've actually had a decently hard time keeping au courant. While it might be down to the fact I've been spending my weekends at university reevaluating my life choices and the low scholastic standards in the department I happen to have ended up in, I do nonetheless want more.
Soooo…BSL8, 9, 10—when?
BSL7 Proleague
Proleague is down to its four finest in Jaeyun, TrutaCz, Bonyth, and EOnzErG. Although the lack of Terran in the semis does somewhat set me up for a tirade on racial imbalance in the StarCraft universe, I'll spare you the lecture. While all the competitors in question are undoubtedly right where they belong, I do believe both TrutaCz and Bonyth stand head and shoulders above Jaeyun and EOnzErG. The SouL Protoss is fresh off a championship run at Corrupted Cup 2019, with two back-to-back second place finishes in BSL5 and 6. And although he did fall to EOnzErG in the finals of BSL5, the Belgian Zerg did have a worse-than-expected run in Moscow, where he failed to get out of his Ro12 group. TrutaCz goes up against Jaeyun in a Bo5 ZvZ on the other side of the bracket. The reigning champion of the BSL and my fellow countryman is by far the clear favorite going into the match on Sunday. If all goes as expected, we will most likely end up with a rematch from the finals of BSL6 with Bonyth looking to take revenge for his 1-4 loss at the hands of TrutaCz.
+ Show Spoiler [ Full Results] +
BSL7 Gosuleague
Gosuleague is likewise in its semis with broadcasts expected to take place over the coming week. There's a slightly more balanced distribution of races with 1 Terran, 1 Zerg, and 2 Protosses in the Top 4, and the prospect of an all-Polish final in Gosuleague is just as likely. We're down to a PvT on one side of the bracket, featuring Oya and yours truly (I couldn't get any of those couch potatoes who call themselves TL writers to cover the BSL, so...here we are—I'm writing about myself) and a PvZ between Yeti and Bandy on the other side. Either way, you can look forward to seeing the four of us in Proleague next season.
+ Show Spoiler [ Full Results] +
BSL7 Choboleague
Last, but not least, Choboleague is also concluding over the next week or so. While the guys are slightly behind in terms of broadcasts, I can tell you the Top4 has been decided and you'd do well to tune in. Unless you're not into surprises.
+ Show Spoiler [ Full Results] +
---