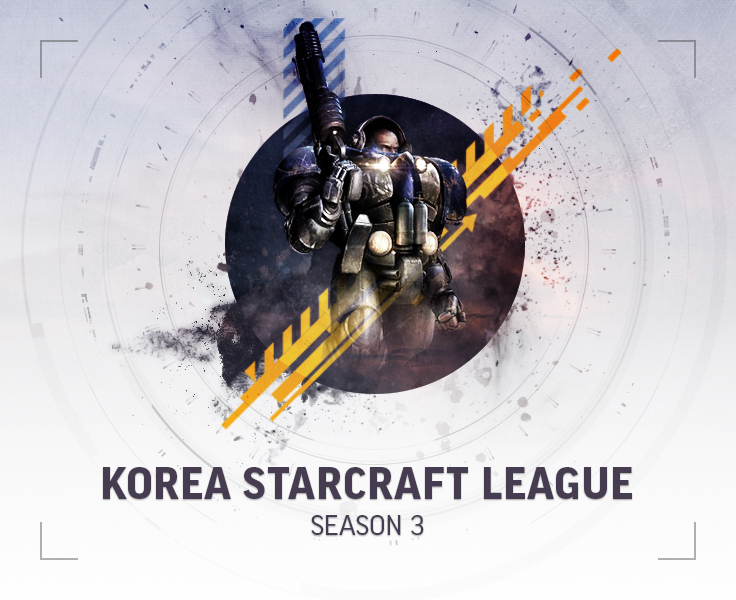 Duck, duck, duck, Stork! The Korean Starcraft League's final round of 16 matches will be under way shortly. In all but one group, it's a rematch and shot of redemption. From group A, underdog
Modesty
looks to take down
Sharp
twice! Group B and C features PvZ bull fights from
MIsO
versus
Snow
to
Action
versus
Mini
. Finally, the group D showdown takes the most consistent PvTer of all time
Stork
and pits him against the world's best tournament participating Terran player,
Last
.
While the tournament thus far lacks all but one 3-2 map score, the tournament has been nothing short of dramatic. The chaotic energy between the current KSL and GSL is reaching boiling point temperatures and the lid is about to pop off the pot. Gangnam studio simply can't contain the excitement we are all about to experience as this group stage concludes. Read onward now and get a peak into what could be the best final round of KSL group stage history.


Ah, ****, here we go again!
Sharp
vs
Modesty
It has been suggested reality is a misunderstood concept and we might be living in a simulation. Inexplicable phenomena undermining everything we as a species have come to accept as true, calling into question our take on the laws of the universe. I've heard theories implying the dimension we live in might have somehow merged with another plane of existence, hence the Mandela Effect theorem. Intertwining timelines interfering with what should and what shouldn't be. And with what's been happening in our tiny corner of the esports world, there might be something to it.
Some of the results we've recently had in Brood War (and in StarCraft II for that matter) perchance indicate that something's in the air. Modesty taking down Sharp, who then casually walked over ZerO without breaking a sweat. Ample advancing in first place over the likes of MIsO, Shine, and Snow. Mini falling victim to Action without picking up a single map; Jaedong getting eliminated from the tournament with the worst mapscore out of all the contestants.
Predicting the outcome of Modesty against Sharp has already proven rather tricky, as I did fail in my assessment of their first bout. Once again, we're looking at maps that don't really get any more standard. Sharp is going up against an opponent who is notorious for his unorthodox approach to this particular matchup. Yet somehow, someway, the Terran managed to botch the first series. And the thing is, on paper, Sharp is the clear favourite by miles.
Truth be told, Sharp did redeem himself in the arguably more demanding series (or so I'd have thought) against ZerO, where he 3:0'd the Zerg to extend his tournament life. The problem lies in readjusting one's play to a style that doesn't necessarily have a place in the metagame. While for Modesty, rushing Hive and Guardians on two bases is just another day in the office, it's not something I'd call commonplace. Terrans just don't get to play against it that much. And while being the better player on paper is all fine and dandy, at the end of the day Sharp will have to straight up beat the style that has already put his KSL run in jeopardy.
Looking back at the opening series, Modesty dominated on certain maps, whilst being completely outmatched on others. Credit where it's due, the fact he's managing to qualify for offline tournaments is quite impressive all things considered, nonetheless there's a noticeable discrepancy in skill that most likely rules out the possibility of Modesty taking down Sharp in a textbook ZvT. As I see it, it all boils down to a few somewhat rudimentary tempo-based decisions that spelled Sharp's doom last time these two met. Once he fixes that, he should absolutely manhandle his Zerg adversary. The question is - has he figured out what had gone wrong yet?
Prediction:
Sharp 3:1
Modesty

Revanchism
After two rounds of upset bonanza with both underwhelming performances from veterans and commendable efforts from newcomers, we are left with a rematch of the group opener between Snow and Where.
In their previous encounter Snow's play seemed to keep suffering from the same ailment throughout the series. Between Where's sharp timings and losing his scouting probe, he seemed unable to defend his front from hydras early on, though he managed to win the only game that progressed to a more macro stage. Since then, he has looked increasingly solid in the matchup on stream, having adopted a balanced style incorporating economic play with judicious use of zealot pressure. Statistically, he continues to impress with the sheer number of games he plays, with a winrate to boot - 75% in 28 games in May. To practice defending hydra busts would be considered prudent, at the very least, not to mention consistent with his mentality, so we can reasonably expect for Snow to come prepared. The opening map, Overwatch, does not favor him statistically as he has barely managed to break even online and lost his match against Where in the group opener; he has a positive win percentage in most of the other maps in the pool, however, and Cross Game stands out with 11 wins in 14 games for the last month. All in all, his statistics continue to improve, as they had before their first encounter, plus he comes fresh after a solid defence against Soulkey's muta/scourge all-in in the KCM race wars.
His opposite number Where comes off an unexpected loss from KSL debutant Ample, who managed to defend - comfortably, I might add - against most kinds of aggression Where threw at him. After a bright start to the league against Snow, Where increasingly looks like a one-trick pony, though he has admittedly perfected his aggressive, in-your-face style of play. Whenever the game reaches a more macro stage, however, he seems somewhat lost. His stats since the group opener are in keeping with this preferred style - he has played a total of three games vs Protoss in May, losing twice. Undoubtedly he plays the majority of his games in private, refining his builds and sharpening his timings further. There's not much in the way of map statistics that could suggest his preference either. All in all, we can expect the usual on the home turf that the decider match in the KSL group stage has turned for Where: deviousness and cunning.
The series will very likely be decided by the defensive efforts of Snow. Should he prove to be more resilient this time around, we can expect him to advance to the Round of 8. Judging from his latest match vs Soulkey and his practice game volume, he's eager to have his revenge and I'll give him the advantage of educated guesswork again.
Snow 3:1
Where

For every Action...
Group C stars a rematch of
Mini
versus
Action
. No player wants a rematch as much as Mini does to prove to everyone he deserves to be in the round of 8. Action picked apart the scenes' best Zerg fighter in the most vile and efficient way possible. But it wasn't all Action doing the work, we've seen this before from Mini.
After suffering a loss, no one puts their head down quicker then Mini. He notoriously wears his heart on his sleeve, and it affects him greatly. Perhaps game one's loss is harder to accept then others too. Mini went for a mixed cannon, battery, zealot rush on Overwatch. By being aggressive in Action's natural he forced a cancel on the second hatchery severely delaying Action's ability to participate in the early game. Action responded stupendously in each of his three games to early zealot pressure and it simply broke Mini down past the 7 minute mark where Zerg has ample larva and hydras to become the aggressor.
The keys to Mini's success come in how he handles his opening builds and his map draws. The maps he wants to play on are Circuit Breakers, Cross Game, and Overwatch. Yes, Overwatch is still needed. Despite his bad loss here it's a good map that lesser Protoss players are winning with. It is also strongly suggested that Mini rolls back to the classic FFE builds and uses robo tech instead of templar tech as his bread and butter. Action's keys to success haven't changed. He's proven strong by deflecting early game harassment and striking hard after lair tech hits. He just needs to play with the same consistency and the round of 8 is his. This series shouldn't have the same blowout results as last time, but Action has established himself as the go to favorite here.
Prediction:
Action 3-2
Mini

Unexpected
Well like my title suggests, this was pretty much the last possible set of players people would expect to see in the final game of this Group, however based on performances alone you can tell that the result is anything but unexpected.
Last definitely got the better opponent for himself in stork for the match, his TvP stats as mentioned from my preview are solid compared to say his TvZ which is surprisingly lower than expected for his games against Rain are pretty solid and even going back as far as his series against Rain, Last definitely made Rain earn those wins(except game 4 that 14CC decision was unfortunate to say the least) if Last can stick to how good his fundamentals are then he should have no issues advancing over Stork in their current states.
Stork did kick Last out of ASL4 and Fighting Spirit is on the map pool so he does have a chance to at least take a game there, but statistically speaking right now PvT is Stork's weakest matchup(8W-14L 36.4%) and he has been playing Flash a lot, hopefully he can help him develop his builds against Last, however strictly speaking his control and macro is significantly weaker in his current days than Last's and its going to play a significant factor if he doesn't manage to throw Last off like Rain did in their series.
Last 3:0
Stork
---