The phone beeps in the office, and a long stream of Japanese is emitted from the speaker. My ear picks out the words "principal's office". I look at the time, 7:50am. I glance at the calendar, one day before payday. Using these clues I suss out that the teachers in the staff office should report to the principal's room in order to receive their paystubs.

I walk down to the first floor and wait patiently in line. Then, when it is my turn, I enter the room, receive the envelope from a 68-year-old Japanese nun with both hands, bow, and leave. The voice in the back of my mind muses at how long this situation will go on before she is done. Then I remember that Japanese nuns are made of steel and I will probably bite it before she does.

I head up to the office in preparation for another day.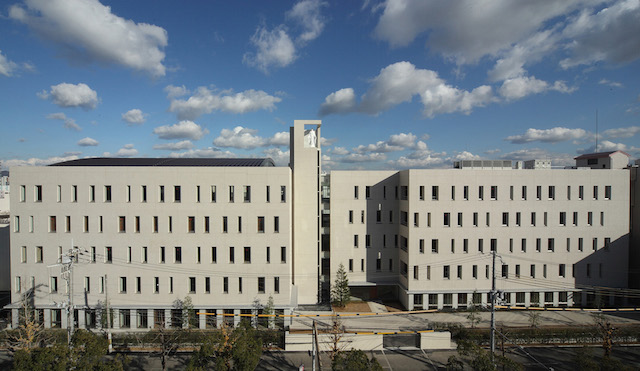 ---

Ten years ago I was working for Canada Customs, finishing my degree in History, and 5 years into a relationship that was, at the time, separated by the Pacific. I had spent several years looking at the lifers at Customs and their endless calculation of time served, banked holidays, and extra sick days that determined when they could retire. That was not for me. Off I went on an adventure to Japan to be with my wife, save some money, and figure out what I was going to do next. I'll give it a year I thought.

---
Class A is up first. The sports girls. They attend my school because they play either basketball, volleyball, soft tennis (a softer rubber ball), or naginata (a martial art). They practice from 7:00-8:00am, study until 3:40pm, then practice again until 8:00pm. Then on weekends they either practice all day or attend games and tournaments around Japan. Our soft tennis team won the All Japan cup this year, for the second time in 4 years. All of the clubs are the top team in the prefecture. We are a powerhouse.

I open the door at the bell and walk into their class. 30 of the 36 girls are sleeping, 4 are doing homework, and 2 of them are doing some kind of stretching that involves a pose that does not conform to the ladylike image we preach. She peers at my through twisted appendages and says "Good morning Allen-teacher".

They stagger to their feet to greet me and start the lesson, and then 36 heads immediately hit the desk once the English CD starts. They are assured scholarships to universities based on their athletic achievements. My block on the schedule might as well read 'NAP'
---

Of course that didn't happen. Married the next year, a daughter the next, and I was back doing something I SWORE TO GOD I would never do, and I went back to school. I got my masters in educational science at night while working, and then had a choice to make. Do I go into tertiary education, perhaps make more money, but have to a weather constant shuffling of positions, hustling for classes across various universities, and being let go once they had to pay me health insurance? Or do I take the safer route and accept a position at a private school, but give up incredible amounts of time.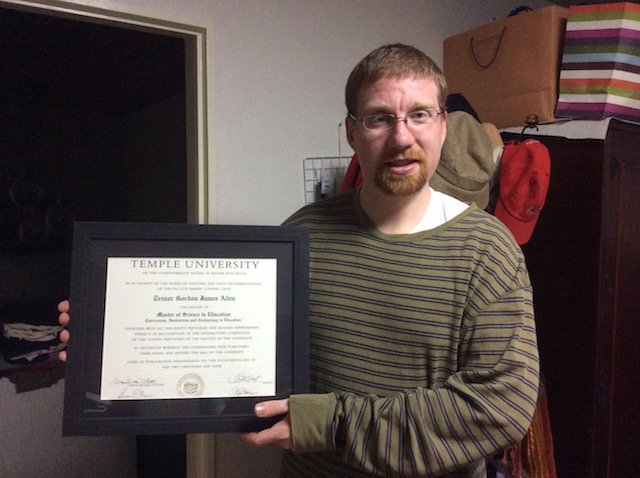 Well, I am a risk-averse personality, so I took the private school gig. After three years I was offered tenure, and this April I received a full time contract that, for the first time in Japan, did not have an end date on it. Ten years of work, two kids, and I did it!

---
Next is class B. The doctor course. 20 kids out of a school of 1200, picked as this year's brightest and best. The pressure on them is immense as they are studying to enter Japan's best schools. Osaka University, Nagoya University, and once every few years, Tokyo University. To do so would put them on track to work in medicine, and add another notch to the belt of the admissions department. "Look!" they say, selling dreams to the parents of elementary school students, "come to our school and 6 years later your daughter could also be going there!"

Chances are slim.

Class B studies from 8:00am to 7:00pm six days a week. Then they do homework. Excellent at listening, asking them to express an opinion on something leads to a blank look on their faces. "Teach me," their gaze says to me, "fill my head with knowledge to be regurgitated and then forgotten."
---

My buddy Rob has a wife that works full time. So does my hockey friend Sean. My wife takes care of her family, as there are seven of us in the house. One of the great dilemmas was whether I should live with the in-laws and give my kids the chance to grow up in a large house with a huge garden, or leave her elderly family and raise our kids in a small apartment. I chose the former, for better and for worse.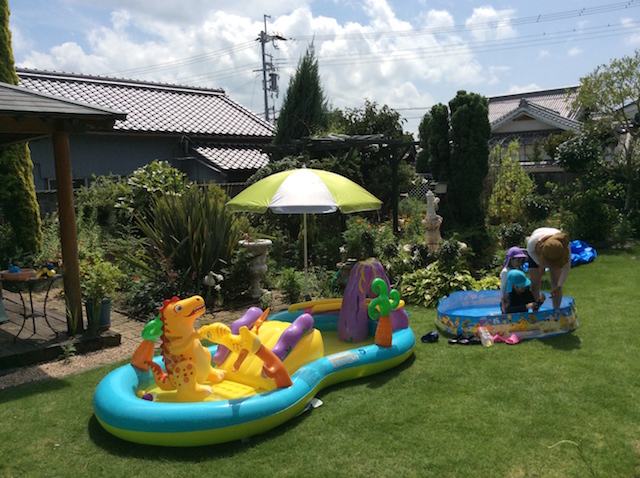 My father-in-law is a baseball-loving farmer that worked as a city hall civil servant and now enjoys a sweet pension. He now grows rice and vegetables and takes care of his mother, now 96 and still capable of downing a big mac between lunch and dinner. The mother-in-law... well... she sees everything, and files it away for later.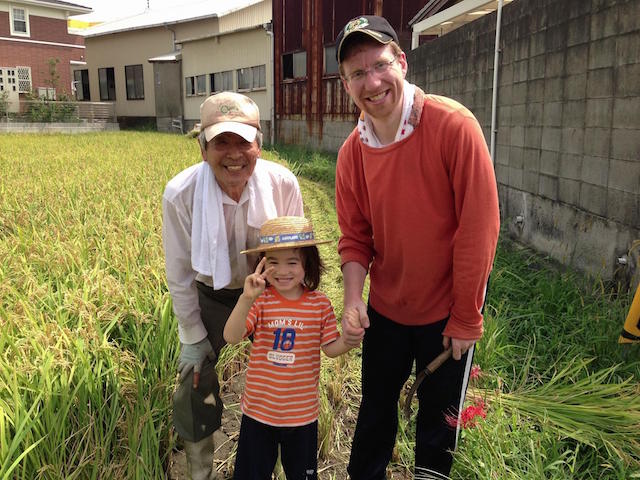 ---
Lunch time. I head to the teachers room with my beef and rice. I scroll through the news on my ipad when a teacher, who I have worked with for 6 years, suddenly comments "Allen-sensei you are good with chopsticks."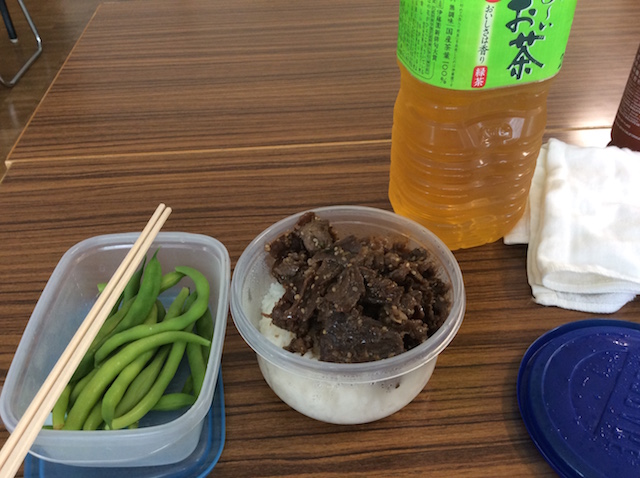 My eye twitches involuntarily. I smile and reply that it is not an uncommon skill. I turn back to the ipad.
---

It isn't as though I believe I am Japanese. One look at me is enough to scare preschoolers in to their mother's arms. It's just that... one would think that after years of working with someone, that your combined experiences would take your relationship to a slightly deeper level than "lets comment on trivial differences!" But it doesn't, and this is one of the great paradoxes of Japan. A country with such a long history, with elegant and sophisticated cultural practices, with religious tolerance and wonderful art, can be reduced to the basic common denominator when dealing with an identity that is slightly different.

My friends and I always said "if you don't like it, leave." And in a way that holds true. But after ten years and roots in the ground, that is easier said than done.

---
Class H, adorable, lively, rambunctious, and the last class on the totem pole. They have been gathered together not out of great ambitions or plans, but as a quarantine so that they do not infect the rest of the more promising students. We lead off the class with a newspaper article which mentions stalking. Obliviously I read through the word and the class erupts in laughter. "Allen-sensei, STOCKING?!? Like this!" simultaneously dowdy skirts are raised to unacceptable heights and black nylon legs of all shapes and sizes flash out.

I pray that the nun is not walking by and regain order. The simple word ends up on a tangent that discusses everything from stockings at Christmas to uniforms in schools in Canada. The English CD doesn't leave my desk.
---

When I reflect upon the past ten years in Japan, it feels as though I have always had something to strive for. Establishing myself, going to get my masters, getting a better job, and then earning tenure. Accomplishing these things made me feel alive, and the fact that I was in Japan was really secondary to all of it. I could have been doing these things anywhere. Now, at the ten-year mark, I can only see the next 25 years of work spooling out in front of me. Like the Customs agents of old, I sit at my desk calculating furiously. I wonder whether this antsy feeling I have now is a phase, or if it is something that will grow and grow.

---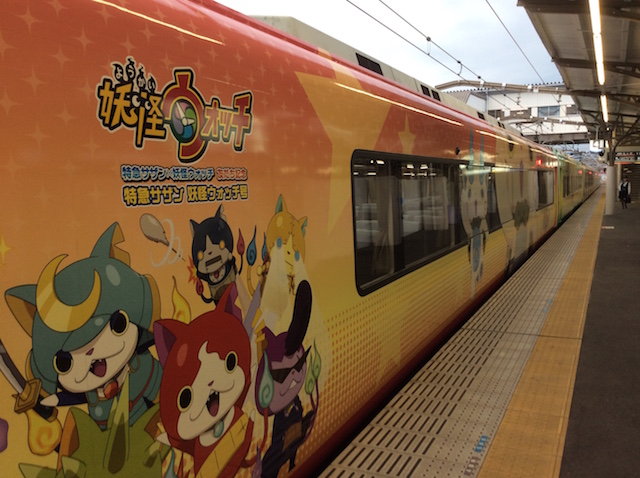 At the station, heading home. I enter the first car, see one of my students eating ice cream from the convenience store located inside the station. Proper Catholic schoolgirls do NOT EAT ICE CREAM ON THE TRAIN. She sees me and quickly tucks the half-eaten ice cream into her bag, immediately ruining her homework. I sigh, realize she is class H, and move along to the next car... After all, I can't drink my train beer in front of her, can I? And these mayonnaise Pringles are looking mighty tasty.