Last year I started a demanding new job at a private school here in Japan. Due to the requirements it put on me I stopped posting on TL in order to focus on different things. After one year, I'd like to start posting a little bit again.

I hope to blog a combination of my life, pictures, and longform articles I have found interesting.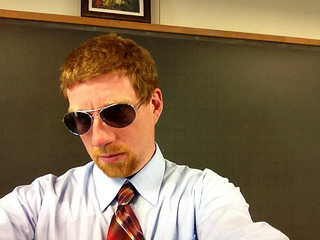 Hi there.



Let's get something straight. I work about 20 hours a day. For at least 12 of those I am physically at the building doing my job. For the remainder I am sleeping, and the work comes to me unbidden in dreams. This didn't happen to me last year. But then again, last year I didn't have 29 thirteen-year-old girls to shepherd every day.

---
Polygon, Apr. 2013, A look at the life of video game voice actors. What they are paid may surprise you.
---

The beginning of April is an exciting time for students as they begin the new school year. Entrance ceremonies are held, homework is frantically done on the last day, and hair styled only for spring vacation is reluctantly tamed to conform with school rules.

For teachers as well, the beginning of April holds anticipation. Administrative responsibilities are doled out by management (I'm on the marketing board, entrance test committee, and student discipline committee), homerooms are assigned (I'm second-grade junior high school), and timetables are released (I've got -

holy shit...

I have 21 lessons a week. Not only is this the most out of any of the 114 teachers at my school, it is also 21 different classes per week. Most teachers teach three to four classes, four to six times a week. They get to know their students, their abilities, and set the curriculum pace accordingly. I, on the other hand, teach girls ranging from 12-18 years old, and ranging from genius to belligerent.

---
The New Yorker, Apr. 2013, What if they had been the 'Boston Shooters' rather than the Boston Bombers? How our perceptions and reactions might have changed.
---

Fortunately I am paired with an excellent teacher as my homeroom partner who is blessed with modest English ability and infinite patience. The first month has gone relatively well. I carry out the duties that my Japanese allows me to, and she picks up the rest. When parents come to talk to us about their children, she does the talking and I sit there, nodding knowingly and scribbling random notes on a memo pad that doesn't fool anyone. After teaching at a public school for so long, there is a different tenor in parent/teacher relations at this private school. The fact they are paying a lot of money to send their children here erodes some of the moral high-ground I held before.

---
Harpers, Feb. 2012, Democracy in a cell block for international prisoners, smack in the middle of Peru's largest prison.
---

The job also impinges on my homelife. Looking at June I have four days off in the month. The time I have with my children has become much more valuable. I am also much more likely to buy them ice cream.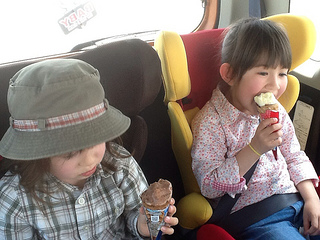 Or perhaps I am just making up for burning one of their toys in the bbq the other day. That wooden pushcart was both noisy and a plague of slivers. Once everyone went inside I broke that sucker apart and sacrificed it to the charcoal gods.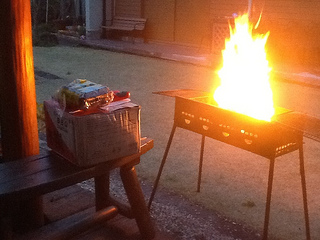 ---
---

Starting on the 3rd there are four consecutive days off, making up the main part of Golden Week. Green Day and Children's Day are the official reasons but for me they are a chance to recharge, visit friends, and watch the start of the NHL playoffs. Go Canucks!

Any questions? Leave them in the comments below. Enjoy an article? Let's talk about it!

---

Some other things I enjoyed reading this month:

- The miserable life of an Amazon wearhouse worker.
- A Libyan man, once captive and tortured, now guards his tormentor.
- A profile of MineCraft creater Markus Persson.
- North Korea's perpetual extortion of South Korea.
- Autism: Saying you study autism is like saying you study the world of non-elephant animals. On paying for special needs kids.
- Stories from women in combat.
- Dan Seavey, turn of the century pirate on the great lakes.

---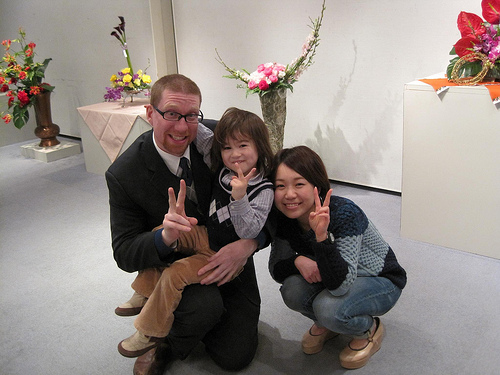 Joshua and I at the flower show with a family friend.