Hi everyone, it's been a while. Work, family, real life, blah blah... Anyway, I realized I had neglected to write a blog for quite some time. I find myself with a morning and the motivation, so here we go!

This past spring I made my third trip to Korea. Unlike the first or second trip, this was not going to focus on StarCraft. After spending years involved with Korea through the prism of progaming, I wanted to expand my views beyond Seoul and see more of the country itself. That, and I wanted to go for a bike ride.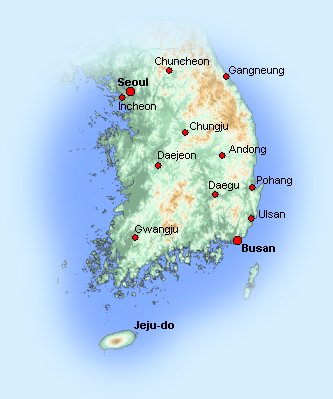 After searching about I found a great site run by a dutch guy (sound familiar?) named Jan Boostra who has mapped out a route from Seoul to Pusan. He freely sends his maps to those who mail him, asking only to be informed of any changes once the riders have finished it. Armed with his knowledge I called up the best man of my wedding and Seoul resident, Erik. Erik teaches P.E. in Seoul and was free during the spring. Although he wasn't a cyclist, he was definitely game for a challenge, and we were both eager for the opportunity to spend some time together. It had been years.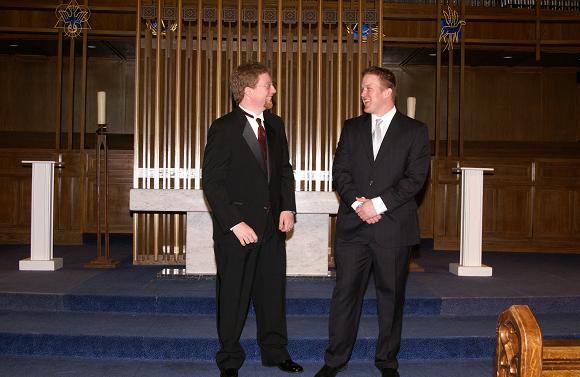 With Erik on board, and my wife giving the green light, I made a plan to fly to Seoul with my bicycle, ride south to Pusan, and take the ferry from Pusan back to Osaka. I also scheduled a stop in Incheon to see the TL house, meet Jinro for the first time, and reconnect with Nazgul after seven years (WCG '04!) Prior to leaving I had to box up my baby for the flight.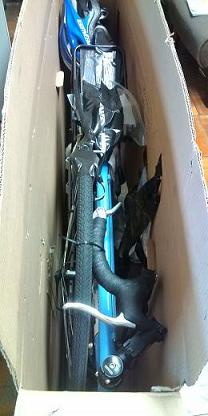 After arriving in Korea and getting to the TL house, Nazgul, Huk, Jinro, Susie, Hayder, Erik, and I headed out for dinner and drinks. It was great to reconnect with old friends and make some new ones as well. At some point in this evening my brain stopped recording the events. Susie always seems to bring that out in me... her and the Irish Car Bombs we drank. It was like Belfast in the 1970s.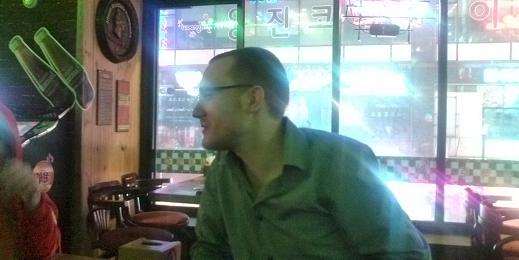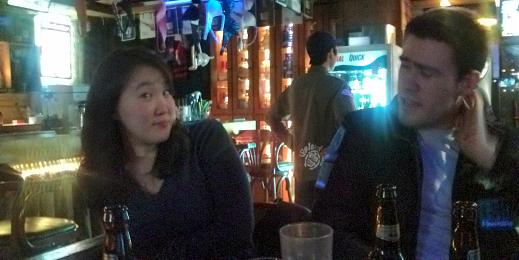 At one point, around the time the sun was coming up, Erik and I realized that we probably were not going to get any riding done the next that day. The buffer day I had so carefully planned for evaporated before we had even begun.

Regardless, we slept off the worst of the cobwebs and prepared our gear for departure the next day. Our route was about 500kms, we had five days, so the math became pretty simple. The next morning we finished packing and headed southeast, away from Seoul along the Han river and into the heart of Korea.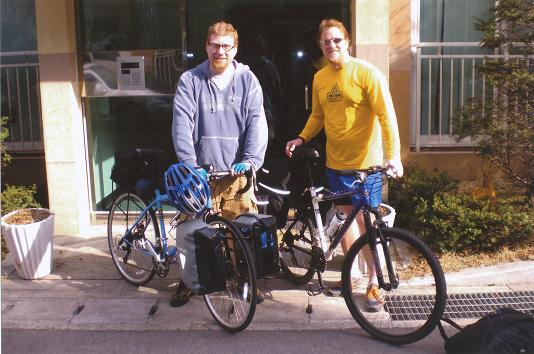 It takes a bit to get out of a city of ten million people, but once you do the scenery of the country really opens up.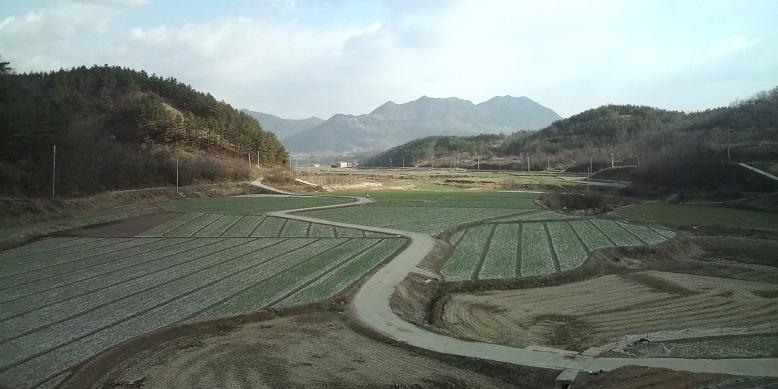 Our daily routine developed quickly, leaving at around 8, having lunch on the road, and stopping in the late afternoon at the town closest to our mileage goal to find shelter for the night. Eating lunch off the bike allowed us to stop at some nice places.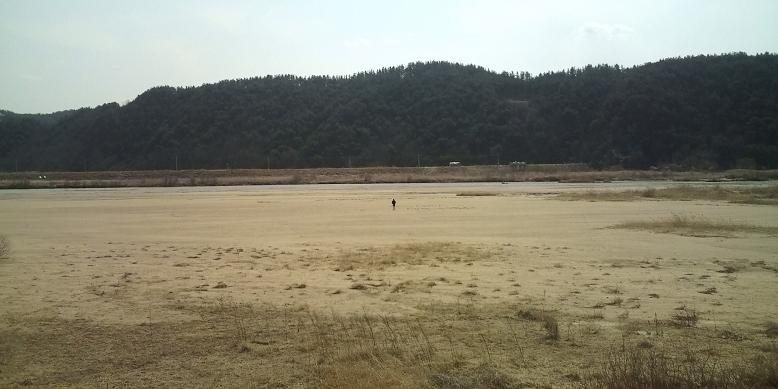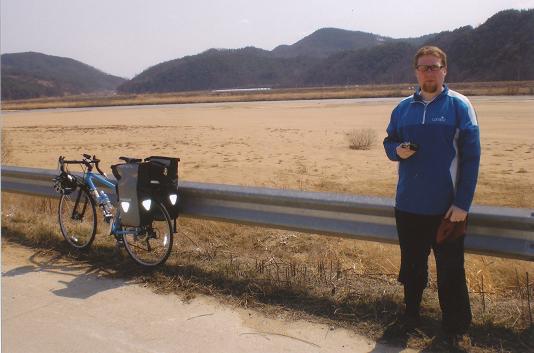 Korea has some hills, and a couple of them were long enough for a walk.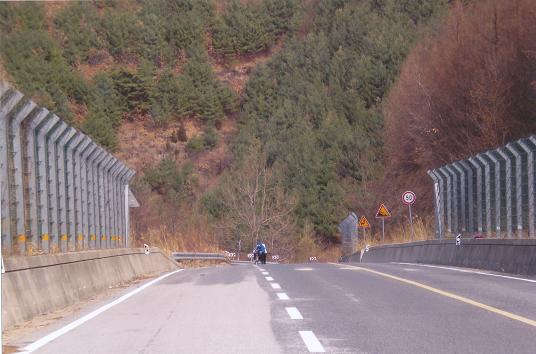 But the views from the top made them worth it.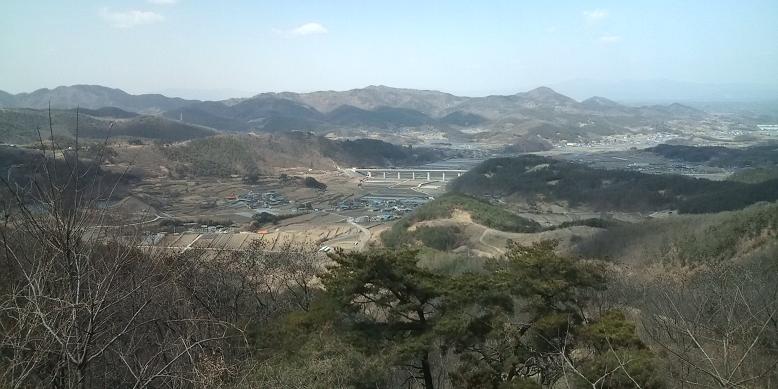 A couple days in I developed some knee pain at the back of my right knee.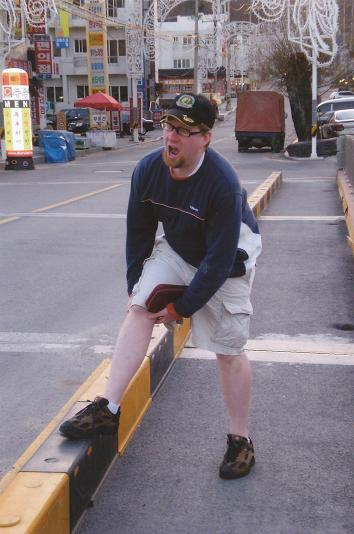 Fortunately, I also discovered that a few beers with dinner cured me right up!




Honestly, with all the calories we burned each day, we gorged ourselves at night.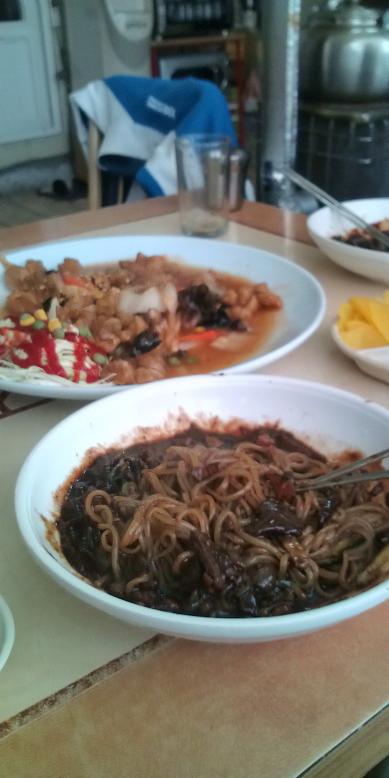 Finally we made it to Pusan early on the fifth day.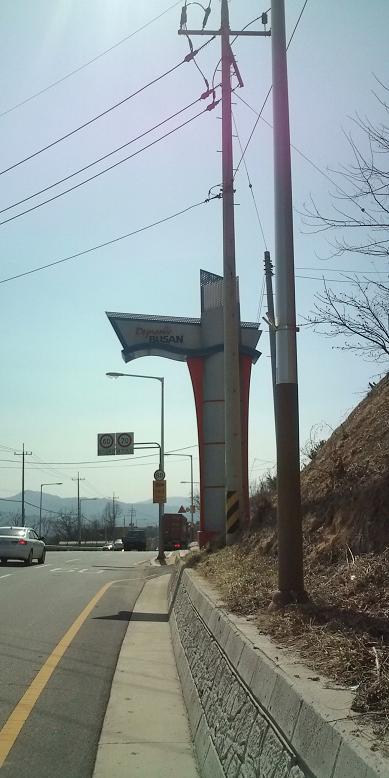 Having navigated perfectly through the entire country, it was only after that sign, with our spirits soaring, that I made a wrong turn. Our elation at having made it so quickly evaporated as I realized we had ridden 16km in the wrong direction. (Had we continued we would have eventually made it back to Seoul).

However, our little detour did not diminish our good feelings when we finally did reach the ocean. I worked hard for this picture...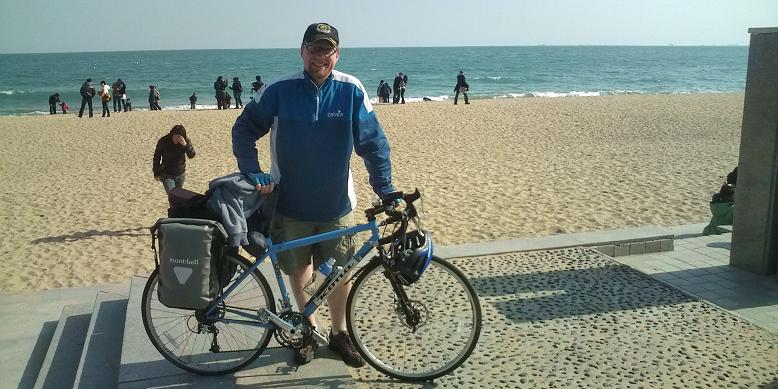 But this one is much better...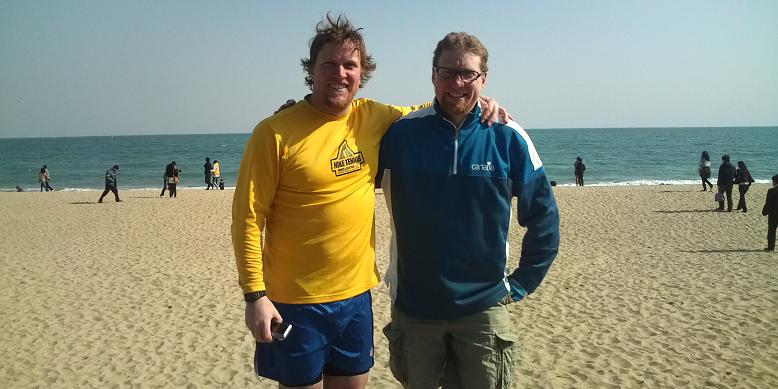 Erik departed that night back to Seoul while I spent a ridiculous amount of money on an ocean front hotel. For one night, I was going to live like a baller. Then I realized how tired I was and fell asleep by 10pm.

The next morning I made my way over to the ferry terminal and got on the boat bound for Osaka.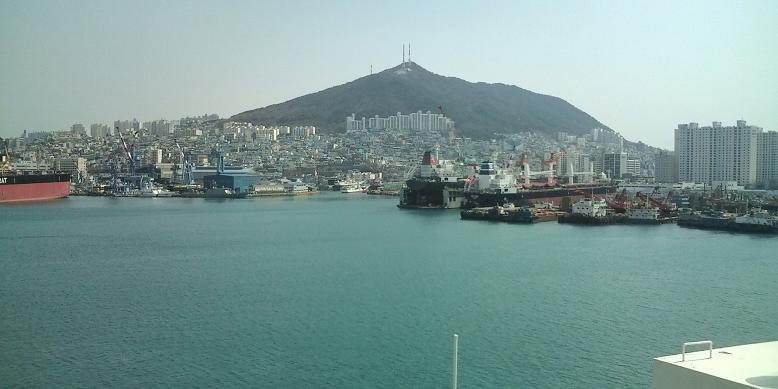 As I watched the sun set I felt relief in making it safely, pride in completing a ride that pushed me physically, and joy in having shared the experience with my best friend.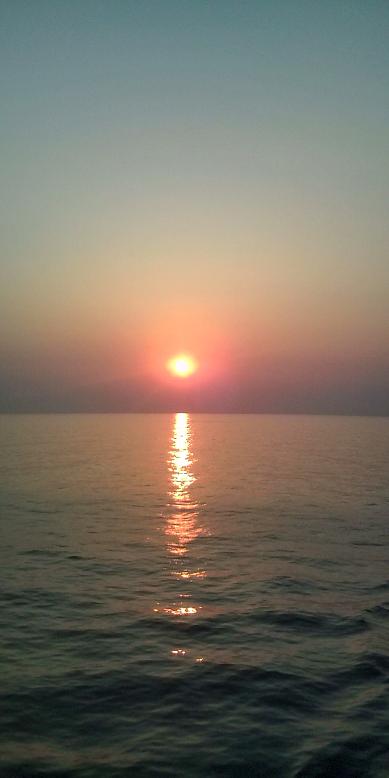 I honestly believe that cycling is the best way to truly see a country. I cannot wait to find a new route and a new challenge.

If you have any questions let me know.

Cheers,
Mani

PS. + Show Spoiler [pride cometh before fall] +

So I am sitting in the Pusan ferry terminal feeling like absolute tits. I don't have to do anything except ride the boat, so it is 10am and I have cracked my second beer. My bicycle is loaded up and sitting beside me, and I am doing my best to exude the "yeah I just rode across the country, so what?" vibe.

Then I see the clown. His bike creaks under the strain of his load. I go over to talk to him. His name is Alvaro Neil, and he is the biciclown. He has been riding for 8 years and is approaching 100,000km over 63 countries. My achievement shrivels up and disappears before my eyes.

We talk for a bit and he is actually heading up to Seoul so he can get back to Japan and volunteer in Fukushima post-quake. He asks me about maps and I start to tell him about this website, and printers, and... then I just hand over my creased, stained, and cherished maps. If I was able to help this guy in some small way, it was worth it. Check out his site if you have a moment, it is pretty amazing.

http://www.biciclown.com/index.php?mmod=staticContent&IDf=75