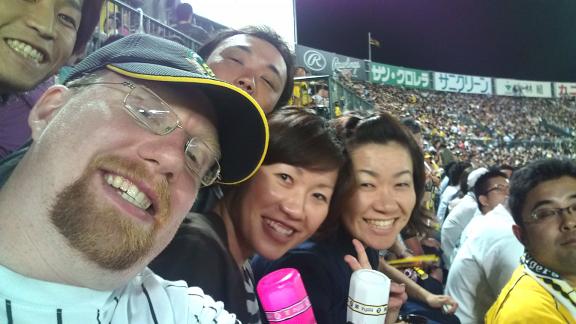 Everyone is happy by the 8th inning of a Tigers game.



Hey TL! Old man Mani just turned 31, can you believe it? I can't. In fact I refuse to believe it, and with the expected onset of Alzheimer I expect I will be able to forget it sometime soon.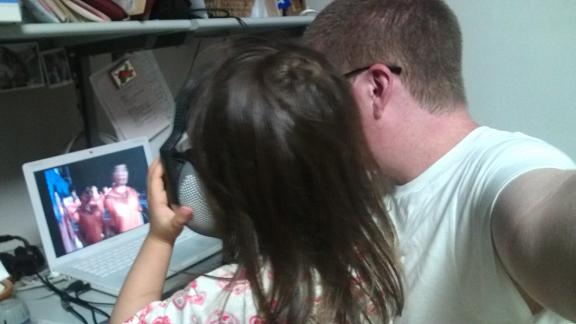 Father and daughter watching proleague.



I'm not here to talk about my senile mind though, I am here for the best reason someone writes a TL blog, for advice! You see, I have been in Japan for 5 good years now. A lot has changed since I moved here. I got married, had a couple kids, and my pants no longer fit.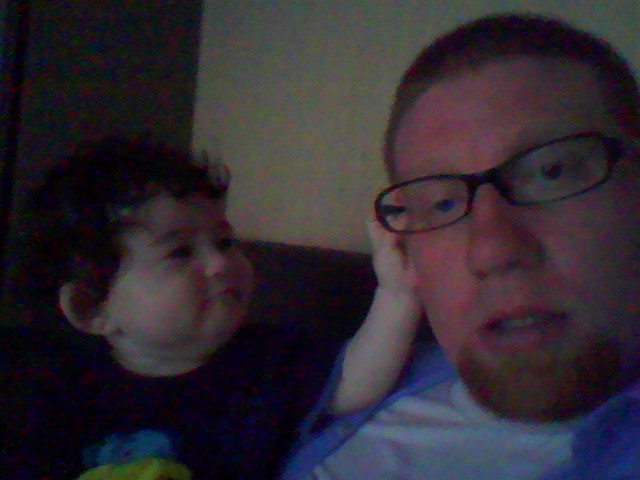 Have kids and you have the pleasure of being punched in the head by a one year old, and being that tired ALL THE TIME.



As some of you know I came to Japan on the Jet Program. Now that I have finished five years I can no longer work for them. I need to find a new job, but I have not been idle. in 2009 I finished my Masters in TESOL, which was supposed to qualify me for some college and university positions. I usually search here to give you some idea of what I am looking for.

Well, I am here to tell you today that it has been an uphill battle for those jobs, as there are apparently a lot of friggin foreigners in Osaka looking for work. When they aren't passed out on the street that is.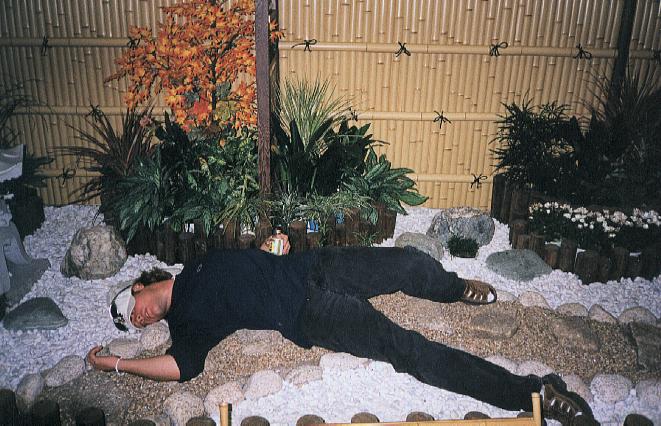 Dramatization of last weekend...



Anyway, I am down to two job options and I need your help choosing. The first is essentially my last job with some small changed, the second is a new position. Here is the skinny...

Job 1: Same old same old.

While the JET program was only for five years, this year Osaka opted out of the program (because it is expensive) and is going to hire from inside the prefecture. With a little cajoling from my principal and a winning smile, I have the opportunity to replace that loser that worked at Sano High School the last five years. Me! Here is the good and bad.

PROS:
It is close to my house. 10km which I can cycle in like 30 minutes. That means I am home for dinner and have time with the family.

It is comfortable. So comfortable. It is my curriculum we use, I made all the lessons, and so work is pretty easy. It gives me time to work on other projects like publishing or studying Japanese (or reading TL)

I have good friends there. I have managed to carve out my own role in the school and I have a lot of freedom to come and go as I please.

It provides a great connection to the community. Everyone knows my school and it has a good reputation. It also gives me good contacts for other jobs that are never advertised.

It is safe. No big risk here, just keep on doing what I am doing. I can renew my contract yearly.


NEGS:
The money. The salary is the same I have received for the past 5 years. In addition, I will now have to pay a tax that was previously covered in my old contract, meaning I am really paid 2000 less a year. That salary will never ever ever go up.

Treading water. I feel like the longer I keep doing this job the staler my degree gets. I am not really progressing professionally, and I don't want to wake up 10 years from now in the same spot.

I am getting lethargic. It is hard to stay motivated at the job when I already mentally checked out while searching for new work.

Seriously... less money.


Job 2: The new frontier

My other option is a university job. I would be teaching students at a university for electrical / science nerds. No English majors. They recently had their foreign teacher jump ship to a new job unexpectedly, so they are scrambling to find someone before the next semester starts.

PROS:
More money. Not a lot more, but enough to make a difference more (like me getting my sc2 comp in a couple months).

A step up the professional rung. Having university experience is important to get university jobs. Until now I have been trying to jump from high school to full time university, which is very tough with no uni experience. This would have me covered.

A new challenge. I always am more motivated when I am in a new position with new expectations. I mean, look at TL. I tore the place up when I first got here. Now I just sit around in my underwear scratching my balls.

Four days a week, Monday to Thursday. I have been working six days and three nights a week for the past two years. This would give me an extra day off and remove all my night classes.


NEGS:
It's faaaaaaaaaaaaaaaaaaar. About 2 hours (and three trains) one way to commute. In the morning that isn't bad because I get up early anyway and my family is all asleep, but coming home could be a real grind. I would also be easily distracted by the 10000 places there are to drink beer and eat gyoza.

The school has no English majors. I would be teaching science geeks reading in classes of 50. They are not fans of English, and are not exactly motivated to do anything but pass.

It is scary. I am not a big risk taker. You know those online surveys you can take on your bank website about investing to "assess your risk tolerance"? I always fall under the "bury money in your back yard" category. The previous job is safe and renewable yearly. This one is 2 1/2 years (6 months, 1 year, 1 year contracts) and I am done. No safety net.

I have signed for the first job, and taking the second would force me to break that contract, and perhaps use up that good will I have cultivated at my first school.

Their last teacher jumped ship in mid contract. I am not sure that is a good sign for job quality.
---

My kids are young, and they don't have their own lives yet. These years are not replaceable. However, if I am going to make a real living in this country then I need to start making some career moves now, not when I am forty.

So TL, what do I do? No poll because I want you to give me a reason why.

Cheers!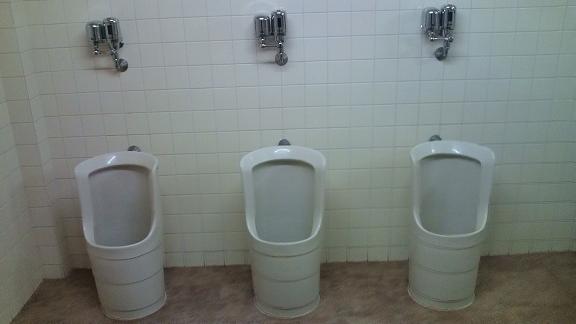 This has nothing to do with the blog, but these urinals are frigging weird. Like a pool in a club, they are just an accident waiting to happen.