Living abroad has presented many challenges. Adjusting to new cultural norms, being illiterate in the country's language, being a minority, and of course, dietary change.

Some things I am willing to put up with. Yesterday I ate raw sea cucumber and smiled. I have ordered a $40 12 inch pizza that was topped with potatoes, squid, mayonnaise... and no cheese. But sometimes you just have to draw the line. I reached that place last month.

Japanese cuisine revolves around main flavours of soy, mirin, miso and dashi. It is tasty and delicate, but rarely does something kick you in the teeth. Drinks such as gatorade are not popular here because of their unnatural colours. Popsicles are white. All in all, it is subdued. Tasty, but subdued.

So I have had to import. What I rely on is the world's greatest hot sauce, Denzel's Hot Sauce made in the fine town of Enderby BC Canada. OK fine, it is Enderby, and as any BC'er can tell you, Enderby is a dump. But, buried at the bottom of the pile is a friggin diamond. This is the story of that diamond.

My life in Japan was going swell. School was out for the term and I was looking to advance my career while my model wife and darling children blossomed at home. That is until...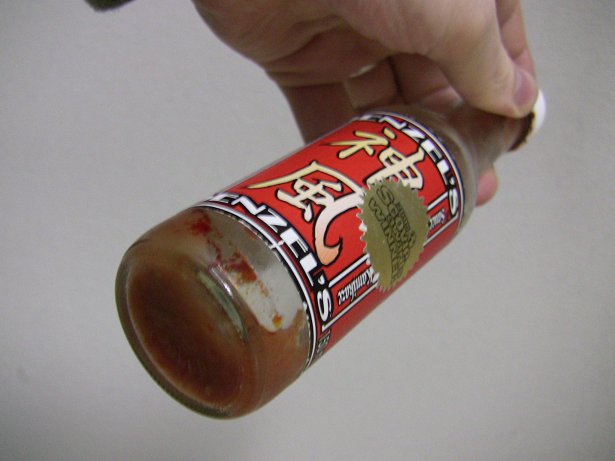 That's right, emergency. My last bottle was almost finished. You have to understand, this bottle of hot sauce has been my lifeline to fiery cuisine. Without it, I was back to bland curry, uninteresting eggs, and homemade tacos that were tepid at best! Tabasco you ask? This isn't amateur hour. Take your bland shit and go home.

So, I turned to the internet. And it did not disappoint.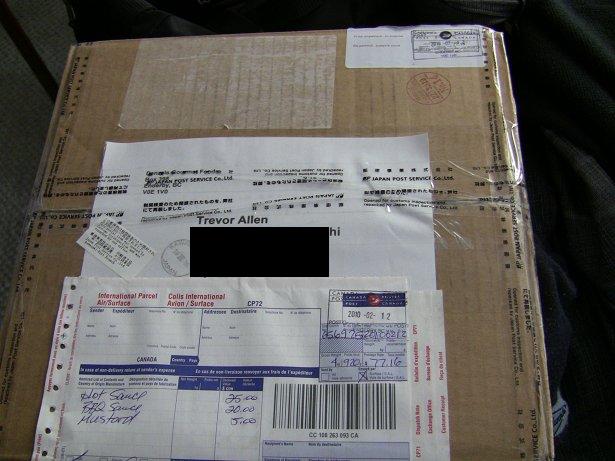 Yessssss... after waiting 2 months it finally arrived. On a Saturday. Bless the Japanese postal system.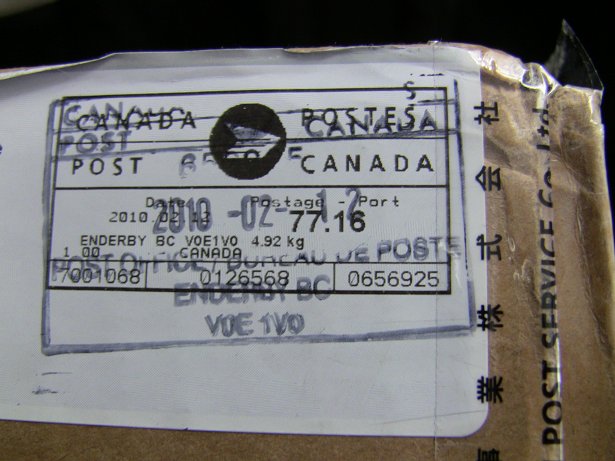 Yes, there is a price to pay for living overseas. Morally, ethically, shi... shippingly. (Please don't tell my wife how much I spent on shipping hot sauce)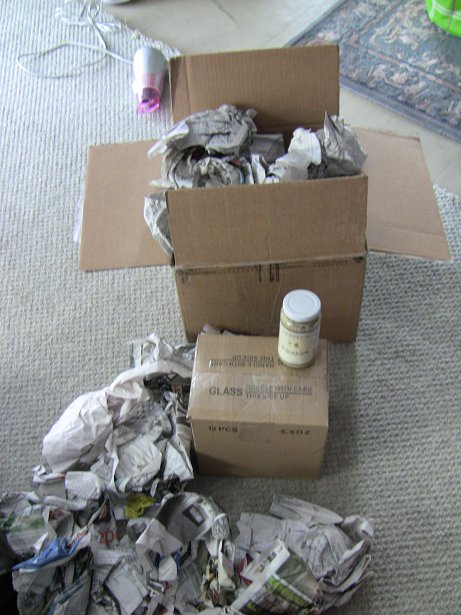 No matter. The price was paid. The situation is moot. Trembling with the anticipation as if it were a Christmas Nintendo 64 I began to unpack my treasure.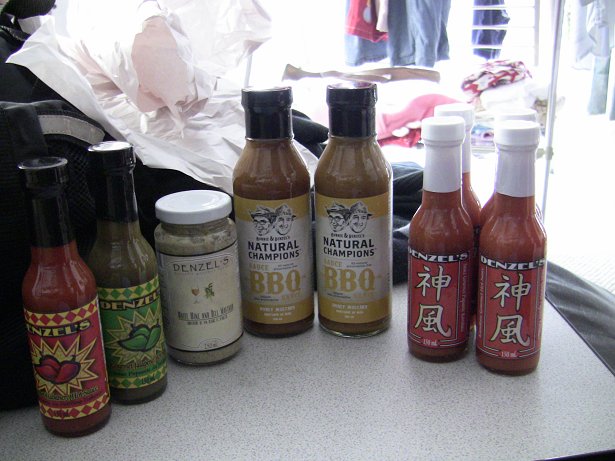 And here it is. In all it's glorious gleaming goodness. The bounty I have waited so long to have.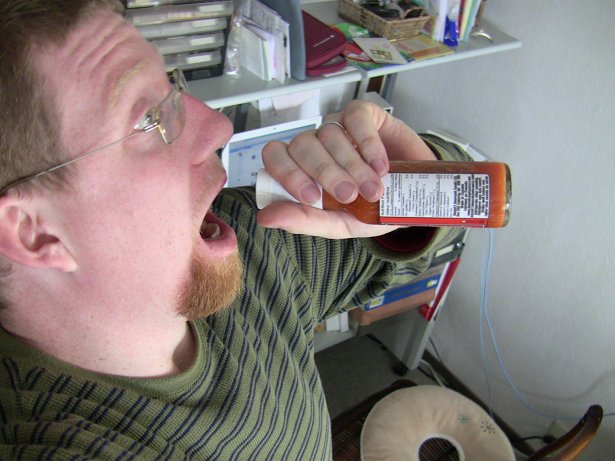 Thank you Denzel! (Seriously, his name is Denzel, it's no bullshit). You have saved a fellow Canadian from the torture of bland food. Had I not already taken the advice of this internet forum I would name my child after you.

So to all those living abroad, remember. You may have to eat potato mayo squid pizza, you may be told that the raw horse meat is just "beef", and you may have heated electronic toilet seats (ok that part is fucking awesome) but you do NOT have to become a savage. Maintain your dignity, maintain who you are.